Jawatan Kosong Customer Service Specialist ( KYC/AML) (Remote) di [SYARIKAT]
KETERANGAN JAWATAN KOSONG
CS (KYC/AML)
Job Responsibilities:
1. Manage customer expectations and understanding in a consultative way
2. Exhibit ownership of KYC/AML experience and customer experience
3. Ensure KYC/AML deliverables are met and hold internal accountable
4. Demonstrate ongoing understanding of KYC/AML processes and work through delays and/or inefficiencies
5. Manage operational risk effectively through diligent awareness of risks in our processes
6. Escalate appropriate risk items and drive issues to closure
7. Other matters assigned by supervisor
Qualification
1. At least 1 year of relevant experience in financial services, technology, and/or customer support in KYC/AML.
2. Have experience in customer-oriented support and service, and have experience in serving VIP customers.
3. Have a positive working attitude, good communication and expression ability, and work under high pressure.
4. English are fluent and can be used as a working language. Chinese is not neccessary.
5. Highly enthusiastic about the blockchain industry or cryptocurrency industry knowledge
Maklumat Tambahan Jawatan Kosong
Tahap Pekerjaan : Junior Executive
Kelayakan : Services, Customer Service
Pengalaman Kerja : 2 years
Jenis Kerja : Full-Time
Pengkhususan Kerja : Services, Customer Service / 505, 134
Maklumat Syarikat Majikan, [SYARIKAT]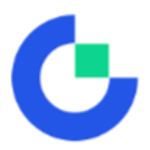 Our Vision
As one of the world's Top 10 digital asset exchanges, we provide a best-in-class experience in trading, security, and blockchain product innovation.
We're making it possible to list the most recent and promising projects, safely trade with transparency, and democratize access to the markets, today!
Excited to join a decentralizing force in the world?
We are
A values-based culture that trusts your knowledge, vision, and autonomy, we focus on taking the best products and campaigns to wow our customers and bring the freedom of decentralization to every part of the world.
Integrity, insight, innovation, purpose and cooperation are inscribed within our culture. At Gate, we are committed to GateStyles and we are looking for candidates who also exhibit the same values.
Gate.io, founded in 2013, is one of the pioneering cryptocurrency exchanges and offers services worldwide related to the trading of multiple leading digital assets. With millions of registered users, it is considered one of the safest and most reliable global cryptocurrency platforms, consistently ranked among the top 10 cryptocurrency exchanges based on liquidity and trading volume (CoinGecko). Additionally, Gate.io has been verified by Blockchain Transparency.
Maklumat Tambahan Syarikat [SYARIKAT]
Saiz Syarikat :
Masa Pemprosesan Permohonan :
Industri : Computer / Information Technology (Software)
Elaun dan Lain-lain :
Lokasi : Jakarta