Jawatan Kosong Compliance Officer di [SYARIKAT]
KETERANGAN JAWATAN KOSONG
• To be the senior compliance executive in accordance with the job responsibilities and accountabilities as set out below. 
Job Responsibilities
• Act as compliance subject-matter expert for regulated and unregulated businesses within the PUC Group; 
• Monitor updates and changes to laws, regulations, guidelines and compliance trends within the relevant industries, eg. E-payment, E-commerce, Loyalty, etc.; 
• Monitor compliance with existing and new or amended laws, rules and regulations; 
• Assist in the implementation of and review and update business' compliance manuals and other documented internal control measures to meet the changing regulatory requirements; 
• Prepare reports to respective business' Board of Directors and make relevant recommendations (where applicable) and prepare monthly compliance report for the PUC Group; 
• Advise Compliance Officer and Senior Management on compliance issues in general and with regulatory enquiries, audits and examinations; 
• Provide regular trainings to staff to raise awareness on compliance-related matters; 
• Assisting the Compliance Officer to act as contact point for regulators and external stakeholders relevant to compliance, and regulatory issues; 
• Support the development, implementation and promotion of the PUC Group's Risk Management framework and policies across the company; 
• Assist the Compliance Officer in implementing an effective Regulatory Change Management process involving: 
(i) communicating new / revised regulatory requirements with stakeholders / business units, 
(ii) performing gap analysis against new/revised regulatory requirements, and 
(iii) working closely with relevant stakeholders/business units to track progress of necessary actions in place. 
• Ensure proper records keeping and periodic reporting to regulator(s) (eg. Bank Negara Malaysia, etc.) and Board of Directors including reporting incidents of non-compliance, and regulatory breaches; 
• Advise businesses on ad-hoc compliance matters; 
• Any other compliance related matters that may arise from time to time. 
Job Requirements
• Minimum 3 years of work experience in a professional or executive Compliance role; 
• Strong interpersonal and communication skills
• Ability to work independently whilst also capable of being a team player; 
• Ability to learn quickly and adapt to different working environments; 
• Understanding of Bank Negara Malaysia's policy documents, including but not limited to Anti-Money Laundering, Counter Financing of Terrorism and Targeted Financial Sanctions; 
• Understanding of personal data protection requirements and measures; 
• Experience working in a compliance unit and understanding of the role of compliance within a business; 
• Familiarity with the operations of Malaysian financial and technology businesses will be advantageous.
Maklumat Tambahan Jawatan Kosong
Tahap Pekerjaan : Senior Executive
Kelayakan : Services, Lawyer/Legal Asst
Pengalaman Kerja : 3 years
Jenis Kerja : Full-Time
Pengkhususan Kerja : Services, Lawyer/Legal Asst / 505, 138
Maklumat Syarikat Majikan, [SYARIKAT]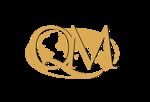 Quantum Metal Sdn. Bhd. (1011907U) registered on 30th July, 2012 with a paid up capital of RM1,000,000.00.  We are partner to one of the largest refinery in Sydney and a government owned refinery in Perth. Our clients are local banks and finacial institutions in Malaysia.Quantum Metal initiates the linkup between local banks and Perth Mint. Quantum Metal business model simplify risk assessment of local bank with local bank to have direct transaction and legal deal with Perth Mint.
 Local bank will have direct account and guaranteed by Perth Mint. As Quantum Metal customer, local bank is free of capital expenditure for the project as 100% of system and infrastructure will be invested by Quantum Metal Sdn Bhd. Our return of investment is through revenue sharing model with local bank. Quantum Metal team is continuously investing in providing the best SOP model and secured real time online integration between local banks and Perth Mint.
Maklumat Tambahan Syarikat [SYARIKAT]
Saiz Syarikat : 1 – 50 Employees
Masa Pemprosesan Permohonan : 22 days
Industri : General & Wholesale Trading
Elaun dan Lain-lain : Dental, Education support, Miscellaneous allowance, Medical, Parking, Regular hours, Mondays – Fridays, Business (e.g. Shirts)
Lokasi : George Town