Jawatan Kosong Deputy Chief Financial Officer di [SYARIKAT]
KETERANGAN JAWATAN KOSONG
DXN Holdings Bhd is the investment holdings and management company of DXN Group. Based in Malaysia with worldwide operations of 77 subsidiaries across 41 countries.
DXN is principally involved in the sales of health-oriented and wellness consumer products through a direct selling model. It operates a vertically integrated production facilities right from research & development to cultivation, manufacturing and distribution. DXN's other business activities that primarily serve to support their core business include conducting laboratory testing services for third parties, offering of lifestyle products, and operating a cafe.
Under its massive expansion program, we are now seeking a diligent and experienced Deputy Chief Financial Officer to be based at Alor Setar Office with an opportunity to develop a professional future career growth in the Group.
Job responsibilities:
Financial Planning and Analysis: You would be responsible for developing and executing financial plans and budgets for the company, taking into account the financial performance of each subsidiary, as well as macroeconomic trends that could impact the business.
Risk Management: You would be responsible for identifying and managing financial risks that could impact the business, such as currency fluctuations, transfer pricing, interest rate changes, investment and geopolitical events.
Accounting and Reporting: You would be responsible for overseeing the accounting and financial reporting functions of the company, ensuring compliance with accounting standards and regulations in each of the jurisdictions where the company operates.
Treasury Management: You would be responsible for managing the company's cash and liquidity positions, including overseeing the management of cash flow, cash balances, and investments.
Tax Planning and Compliance: You would be responsible for developing tax strategies for the company, taking into account the tax laws and regulations in each of the jurisdictions where the company operates. You would also ensure that the company is in compliance with all tax laws and regulations.
Mergers and Acquisitions: You would be responsible for evaluating and executing M&A opportunities that align with the company's strategic goals, including overseeing due diligence, valuation, and deal negotiation.
Investor Relations: You would be responsible for communicating the company's financial performance and strategy to investors and analysts, including preparing and presenting financial reports and hosting investor conference calls.
Leadership and Team Management: You would be responsible for leading and managing the finance team, ensuring that they have the necessary skills and resources to carry out their responsibilities effectively.
Job Requirements:
Educational background: A bachelor's degree in accounting, finance, economics, or a related field is typically required. A master's degree in business administration (MBA) or a relevant field will also be preferred.
Professional certification: A professional certification such as the Certified Public Accountant (CPA), Chartered Accountant (CA), or Certified Management Accountant (CMA) is often preferred. In Malaysia, the Malaysian Institute of Accountants (MIA) is the regulatory body for the accountancy profession.
Relevant work experience: Should have several years of relevant work experience in finance, accounting, tax or related fields, including experience in a senior financial management role. Experience in international audit firms or public listed companies can be particularly valuable.
Leadership and management skills: The Deputy CFO should have strong leadership and management skills to lead the finance team and work collaboratively with other departments.
Regulatory knowledge: The Deputy CFO must have a good understanding of the relevant regulations, such as the Malaysian Financial Reporting Standards (MFRS) and International Financial Reporting Standards (IFRS), and the rules and regulations of the relevant regulatory bodies, such as the Securities Commission of Malaysia and Bursa Malaysia.
Strategic thinking: The Deputy CFO should have strong analytical skills and the ability to think strategically about the company's financial position, growth opportunities, and risks.
Communication skills: Effective communication skills, both verbal and written, are essential for the Deputy CFO. They need to be able to communicate complex financial information to various stakeholders, including the board of directors, investors, and regulatory bodies.
Maklumat Tambahan Jawatan Kosong
Tahap Pekerjaan : Senior Manager
Kelayakan : Accounting/Finance, Corporate Finance/Investment
Pengalaman Kerja : 3 years
Jenis Kerja : Full-Time
Pengkhususan Kerja : Accounting/Finance, Corporate Finance/Investment / 501, 132
Maklumat Syarikat Majikan, [SYARIKAT]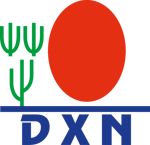 DXN is an internationally renowned company, founded in 1993 by Datuk Lim Siow Jin, with headquarters in Malaysia, marketing Ganoderma as its core Business products. DXN Holdings Bhd is a public listed investment holding and management company of DXN Group of Companies. The core business activities of DXN include the cultivation, manufacturing and marketing of health-oriented and wellness products.
The DXN Integrated Ganoderma Farm is located at Kedah, Malaysia covering nearly 34 hectars of land area. Through expansion of its business worldwide, DXN established factories in other countries around the world such as factories in China, India, Indonesia and Mexico to help in meeting the huge growing demand from the domestic and overseas market.
With a solid foundation and sustainable development, DXN has rapidly diversified into other business activities, which include property, information technology, etc. In its core business of direct selling, the rapid global expansion of DXN is recognized internationally by its immense growth of members world-wide and its footholds in key strategic locations. To date, DXN has penetrated into more than 180 countries and more than 79 branches across the globe.
Maklumat Tambahan Syarikat [SYARIKAT]
Saiz Syarikat : 1001 – 2000 Employees
Masa Pemprosesan Permohonan : 13 days
Industri : Manufacturing / Production
Elaun dan Lain-lain : Education support, Medical, Regular hours, Mondays – Fridays, Business (e.g. Shirts), Meal Allowances, Travel Allowances, Long Service Award
Lokasi : Alor Setar