Jawatan Kosong Internship for Tourism Hospitality di [SYARIKAT]
KETERANGAN JAWATAN KOSONG

Description

Administrative Task: Involved in various administrative tasks such as updating the staff roster, managing attendance records, and conducting stock counts. These tasks are important for maintaining smooth operations within the resort.

Check-In/Check-Out: Assist with the check-in and check-out process for guests. This includes verifying reservations, processing payments, and providing necessary information about the resort's facilities and services.

Customer Service: One of the responsibilities will be to provide excellent customer service to guests. This involves attending to their needs, addressing any inquiries or concerns, and ensuring their overall satisfaction during their stay at the resort.

Food Service: Have the opportunity to serve meals to guests, particularly during breakfast and dinner times. This includes assisting with the setup and arrangement of the dining area, taking orders, serving food, and ensuring a pleasant dining experience for guests.

Ad Hoc Purchasing: Occasionally, there may be a need for minor purchasing tasks, such as replenishing supplies or arranging for the transportation of linens to another location, specifically Ipoh. May required to use a vehicle with a valid driver's license to carry out these tasks.

During your internship at Sementra Nature Resort, you will gain practical experience in various aspects of resort operations, including administration, customer service, and food service. This opportunity will allow you to develop valuable skills and enhance your understanding of the hospitality industry.

Company

Yee Lee Corporation Bhd (YLC) group of companies began its core business as an edible oil repacker in Malaysia in 1968. Since then it has grown into a fully integrated manufacturer and distributor. YLC group of companies are involved in various sectors such as manufacturing, marketing and distribution of fast moving consumer products, plantation and eco-tourism.

Yee Lee's vision is to be the leading provider of household products bringing Malaysian families a better quality of life. We achieve this by:

Committing to develop Malaysian products, using Malaysian resources making them affordable at superior quality and value.
Striving for excellence in total quality and customer satisfaction through continual improvement in productivity, innovations and fulfilling social & environmental responsibilities.
Serving our valued customers through our well-established distribution networks of 18 branches throughout Malaysia.
Forming strategic alliances with agencies carrying quality products.

Yee Lee, when translated literally means Integrity before Profits. More than just a concoction of words, the philosophy of integrity before profits is our way of life. It is our conviction to exhibit integrity in dealings with customers, shareholders, partners, employees and society at large. To have integrity is to be honest, incorruptible, open and fair. We feel that such ethical values are prerequisites for achieving and maintaining long term profits.

–
Maklumat Tambahan Jawatan Kosong
Tahap Pekerjaan : Not Specified
Kelayakan : Hotel/Restaurant, Food/Beverage/Restaurant
Pengalaman Kerja :
Jenis Kerja : Internship
Pengkhususan Kerja : Hotel/Restaurant, Food/Beverage/Restaurant / 506, 107
Maklumat Syarikat Majikan, [SYARIKAT]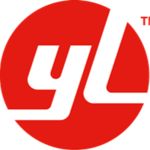 Yee Lee Corporation Bhd (YLC) group of companies began its core business as an edible oil repacker in Malaysia in 1968. Since then it has grown into a fully integrated manufacturer and distributor. YLC group of companies are involved in various sectors such as manufacturing, marketing and distribution of fast moving consumer products, plantation and eco-tourism.
Yee Lee's vision is to be the leading provider of household products bringing Malaysian families a better quality of life. We achieve this by:
Committing to develop Malaysian products, using Malaysian resources making them affordable at superior quality and value.
Striving for excellence in total quality and customer satisfaction through continual improvement in productivity, innovations and fulfilling social & environmental responsibilities.
Serving our valued customers through our well-established distribution networks of 18 branches throughout Malaysia.
Forming strategic alliances with agencies carrying quality products.
Yee Lee, when translated literally means Integrity before Profits. More than just a concoction of words, the philosophy of integrity before profits is our way of life. It is our conviction to exhibit integrity in dealings with customers, shareholders, partners, employees and society at large. To have integrity is to be honest, incorruptible, open and fair. We feel that such ethical values are prerequisites for achieving and maintaining long term profits.
Maklumat Tambahan Syarikat [SYARIKAT]
Saiz Syarikat : 2001 – 5000 Employees
Masa Pemprosesan Permohonan : 7 days
Industri : Manufacturing / Production
Elaun dan Lain-lain : Education support, Medical, Parking, Regular hours, Mondays – Fridays, Business (e.g. Shirts)
Lokasi : Perak