Jawatan Kosong Executive Fleet Operation di [SYARIKAT]
KETERANGAN JAWATAN KOSONG

Description

1.Greeting customers as they arrive.
2.Provide clients with heads up about rental rules and regulations, including vehicle care and on-time returns policies
3.Create and maintain reports of rental, issuance and return of each vehicle, placing special focus on obvious wear and tear and repair and maintenance requirement
4.Answering customer or companies questions and concerns
5.Assisting customers or companies who have an issue or emergency with their rental vehicle
5.Updating the rental fleet inventory when a customer rents or returns a car.
6. Pickup and delivery rented vehicles from and to clients.
7.Ascertain that all supporting information and documents are available at the time of client registration
8.Follow up on clients to determine if they have received good service and provide them with information on new vehicles added to the rental fleet
9.Check returned vehicles to ensure that no damage has been done to either the exterior of interior of it.
10.Sending and pickup the vehicles for inspection, service and maintenance or cleaning.
********* the car condition is in good and well maintained.
12. Maintain high standard of profesionalism to our corporate clients (government, MNC,GLC,all private sector company)
13.Updating cash float on a daily , weekly and monthly basis.
****** ad hock task whichever is relevant to the roles.

Why join us?
Successful candidates will be offered a Dynamic Environment with Learning Opportunities and Attractive Rewards and Remuneration upon confirmation.
Full training on HQ rental software.
EPF,SOCSO,EIS Contribution
Aidilfitri Incentive.
Rewards and Remuneration.
Annual Leave, Paid Sick Leave, Hospitalisation Leave.
Salary Increment and position rank subject to performance.
Company trip.
Miscellaneous Allowances (Travel allowance, meal allowance etc)
Raya Long Holiday
Overtime Pay

Company

MKAZ Travel Network Sdn Bhd has been operated in eight years and fully licensed travel agency by the Ministry of Tourism and Culture Malaysia (MOTAC). MKAZ Travel Network Sdn Bhd was registered with the Companies Commission of Malaysia (SSM) and Agensi Pengangkutan Darat Malaysia (APAD). We also recognised and formally licensed as car rental from Jabatan Pengangkutan Jalan (JPJ) Malaysia.

MKAZ Travel Network Sdn Bhd are pursuing to offers the best in the travel and
tourism products. We are providing a transportation services including car rental, car leasing, chauffeur and airport transfer.

With the collaboration from several hotels and resorts, we wanted to bring satisfaction to our customer and continuously offering the best travel and tourism products in the market. We are sure to deliver the best transportation available, and go with us for customer's dream holiday.

–
Maklumat Tambahan Jawatan Kosong
Tahap Pekerjaan : Not Specified
Kelayakan : Healthcare, Practitioner/Medical Asst
Pengalaman Kerja :
Jenis Kerja : Full-Time
Pengkhususan Kerja : Healthcare, Practitioner/Medical Asst / 513, 111
Maklumat Syarikat Majikan, [SYARIKAT]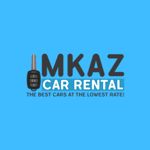 MKAZ Travel Network Sdn Bhd has been operated in 8 years and fully licensed travel agency by the Ministry of Tourism and Culture Malaysia (MOTAC) and Agensi Pengangkutan Awam Darat (APAD). MKAZTravel Network Sdn Bhd was registered with the Companies Commission of Malaysia (SSM).
MKAZ Travel Network Sdn Bhd are pursuing to offers the best in the travel and tourism products. We are providing transportation sevices including car leasing, car rental , chauffeur and airport transfer with an attractive and affordable package.
With the collaboration from several airlines hotels and resorts, we wanted to bring satisfaction to our customer and continuously offering the best travel and tourism products in the market. We aimed to deliver world class transport services to all hirers, company and government by making their journey more safe and reliable.
Maklumat Tambahan Syarikat [SYARIKAT]
Saiz Syarikat : 1 – 50 Employees
Masa Pemprosesan Permohonan : 5 days
Industri : Transportation / Logistics
Elaun dan Lain-lain : Vision, Business (e.g. Shirts), EPF Contribution, SOCSO, Miscellaneous and Travel Allowances, Parking, Vision
Lokasi : Cyberjaya