Jawatan Kosong Import and Export Coordinator di [SYARIKAT]
KETERANGAN JAWATAN KOSONG
Import and Export Shipment
Managing the process for import and export shipments and ensuring legal compliances are met within government rules and regulations.
Co-ordinate import and export shipments with forwarders, customers, and shippers.
Certificate of Origin (COO)
Perform Applications for Certificate of Origin (COO) and Licenses Manufacturing Warehouse (LMW) licenses.
Attend to MITI or Customs query on COO application and solve the issue to avoid any penalty or delay on the application submission.
Review and process applications for Certificates of Origin to ensure compliance with the relevant regulations and international trade agreements.
Ensure that all required documentation is complete and accurate, including verifying the origin of the goods, relevant invoices, packing lists, and any other supporting documents necessary for the issuance of Certificates of Origin.
Collaborate closely with exporters, importers, freight forwarders, and relevant government agencies to resolve any issues, answer queries, and provide guidance on Certification of Origin requirements.
Documentation
Maintain organized and up-to-date records of all Certification of Origin and all shipping-related applications, approvals, and related documents in accordance with company policies and regulatory requirements.
Keep abreast of changes in, customs regulations, and other relevant industry developments that may impact the certification of Origin and all shipping-related processes.
Continuously identify opportunities for process improvements and suggest enhancements to optimize efficiency and accuracy in certification of Origin and all shipping-related processing.
Ad-hoc duties assigned by reporting manager(s).
Requirements:
Proven experience of at least 3 years in handling Certification of Origins, customs compliance, or international trade documentation is highly preferred.
Previous experience in liquid commodities is advantageous, especially in Biodiesel, Chemical, Oil, and Petrochemical Industries.
Ability to work independently and under pressure to meet deadlines.
Good interpersonal skills that support working in a team environment.
Maklumat Tambahan Jawatan Kosong
Tahap Pekerjaan : Junior Executive
Kelayakan : Services, Logistics/Supply Chain
Pengalaman Kerja : 3 years
Jenis Kerja : Full-Time
Pengkhususan Kerja : Services, Logistics/Supply Chain / 505, 147
Maklumat Syarikat Majikan, [SYARIKAT]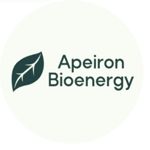 Apeiron Bioenergy is a leading integrated global player in the entire chain of bioenergy products from feedstock to the end and by-products.
Our global operations stem from our extensive knowledge and experience in supply chain improvement, risk management, and client-focused distribution to create a valuable and profitable environment for our suppliers and customers.
Together with us, you can contribute to creating a positive impact on our society and Mother Earth.
Apeiron was built on trust. We endorse the highest standards of ethics and conduct and honour our commitments to clients and stakeholders.
We believe in our purpose and take satisfaction in making a positive impact on society. Our passion drives us to reach beyond our limits and excel through quality.
Innovation is a constant in our culture to meet the unquenchable demand for sustainable energy. We encourage curiosity and believe our employees are fountains of new ideas fueling better products, services, and processes.
Maklumat Tambahan Syarikat [SYARIKAT]
Saiz Syarikat :
Masa Pemprosesan Permohonan :
Industri : BioTechnology/Pharmaceutical/Clinical research
Elaun dan Lain-lain : Business (e.g. Shirts)
Lokasi : Johor Bahru