Jawatan Kosong Telco Site Acquisition and Project Manager di [SYARIKAT]
KETERANGAN JAWATAN KOSONG
Telco Site/Client Acquisition and Project Management is responsible to identify, research, analyze, negotiate rental contracts to build telecommunication tower/infrastructure sites for the usage of all telco operators in Malaysia. An end to end process to seek, build and manage telecommunication infrastructure demand from telco operators (clients).
Clients are TM Unifi Webe, Maxis, Celcom, Digi, U-Mobile, Digital Nasional Berhad (DNB), MCMC and etc.
Responsibilities will include but are not limited to the following:
Actively building good and professional customer relationship especially with client's Network Planning department.
Responsible in marketing and negotiating site acquisitions and rental arrangements to build telecommunication infrastructure: end to end Site Acquisition and Project Management scope.
Identify suitable land candidates to build telecommunication infrastructure based on client's nominal point, conduct research on land rental, client's interest, and jurisdictional zoning and/or land usage regulations; provide support in terms of property management.
Prepare or oversee preparation of tower co-location applications.
Oversee specific operations, provide site updates promptly and ensure that assignment and scheduling of related work follows agreed-upon timelines.
Prepare and update site status reports/databases, site progress reports and attend client meetings or deployment calls as required.
Prepare and handle documentation and submission to relevant local authorities.
May serve as a point of contact for the community and/or government agencies.
Work, liaise and prompt follow up directly with various stakeholders/parties: other site acquisition team, consultants, landowners, local authorities, construction personnel and clients to provide support in all aspects of project management.
Assist technical team to coordinate, schedule and track site visits.
Assist technical team to coordinate, order and track title, surveys, environmental reports, structural analysis, regulatory reports, lease exhibits and construction plan and drawings as required.
Able to read and interpret surveys and construction drawings is a good advantage.
Work as park of a team to ensure all company procedures and quality standard are achieved.
Required Experience/Qualifications
Knowledge of Land Matters, Real Estate and Telecommunication Engineering fundamentals are required.
Experience in telecommunication industry, or Associates Degree or equivalent experience in Real Estate/ telecommunication engineering related fields has additional advantage.
Excellent verbal and written communication skills with good PR is preferred.
Excellent computer/reporting skills, including a high level of proficiency with MS Office and other database/project management tracking tools.
Highly organized and able to multi-task and work effectively with limited supervision with tight deadlines and high volume of projects.
Highly motivated "self-starter" able to work under aggressive project schedules and fast-paced environment.
Able to work in independently and meet deadlines.
Flexible to travel and base outstation in short notice.
Benefits:
Additional leave
Dental insurance
Flexible schedule
Free parking
Gym membership
Health insurance
Maternity leave
Meal allowance
Opportunities for promotion
Parental leave
Professional development
Vision insurance
Schedule:
Supplemental pay types:
Overtime pay
Performance bonus
Retention bonus
Maklumat Tambahan Jawatan Kosong
Tahap Pekerjaan : Senior Executive
Kelayakan : Engineering, Other Engineering
Pengalaman Kerja : 2 years
Jenis Kerja : Full-Time
Pengkhususan Kerja : Engineering, Other Engineering / 509, 188
Maklumat Syarikat Majikan, [SYARIKAT]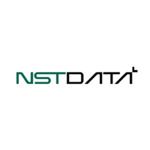 NST Data Sdn Bhd was established to support the nation's telecommunication infrastructure development, for wider network coverage and services. We are a certified Network Facilities Provider licensed by the Malaysian Communications and Multimedia Commission (license no: NFP/I/2000/360).
Our main ventures are to erect telecommunication tower and deployment of network infra-structure nationwide, that promote dual-function that are aesthetically pleasing and environmentally friendly. We bring direct benefit to local authorities and general public by improving the quality of telecommunication services, via 5G rollout and MCMC Jendela blueprint.
As part of XPERTS.MY organization, NSTData currently undergoing rapid transformation and expansion plan to be an international SME, that focuses on sustainability in its business model and management practice. That definitely will provide an exciting career journey and business growth for the team!
Maklumat Tambahan Syarikat [SYARIKAT]
Saiz Syarikat : 51 – 200 Employees
Masa Pemprosesan Permohonan :
Industri : Telecommunication
Elaun dan Lain-lain : Dental, Education support, Miscellaneous allowance, Medical, Sports (e.g. Gym), Parking, Vision, Regular hours, Mondays – Fridays, Business (e.g. Shirts), Insurance, Cafe, International Travels/Umrah, Trainings, Attendance, Bonus, Car
Lokasi : Cyberjaya