Jawatan Kosong Senior Seller Recruitment Executive di [SYARIKAT]
KETERANGAN JAWATAN KOSONG
The job role of a seller recruitment Executive involves attracting and on boarding new sellers to the platform. Your main objective is to expand the platform's seller base and ensure a diverse and high-quality range of products or services for customers.
Job Role:
1.     Seller Acquisition: Identify and target potential sellers to join the e-commerce platform.
2.     Outreach and Communication: Reach out to potential sellers through various channels, including email, phone calls, and social media, to introduce the platform and its benefits.
3.     Relationship Building: Build and maintain relationships with potential sellers, addressing their queries, helping, and guiding them through the on boarding process.
4.     On boarding: Facilitate the on boarding process for new sellers, including registration, verification, and product listing.
5.     Training and Support: Provide necessary training and support to sellers regarding platform policies, listing optimization, pricing strategies, and other relevant aspects.
6.     Seller Performance Evaluation: Monitor seller performance, review product quality, resolve disputes, and ensure adherence to platform guidelines.
7.     Data Analysis: Analyze seller data, sales metrics, and market trends to identify areas for improvement and develop strategies to enhance seller recruitment efforts.
Requirements:
1.     A bachelor's degree in business, marketing, or a related field.
2.     Prior experience in e-commerce, online marketplaces, or seller recruitment is beneficial.
3.     Strong sales and negotiation skills to attract and convince potential sellers to join the platform.
4.     Excellent communication skills, both written and verbal, to effectively convey platform benefits and establish relationships with sellers.
5.     Ability to build and maintain relationships with sellers, understand their needs, and provide appropriate support.
6.     Proficiency in data analysis to identify trends, evaluate seller performance, and optimize recruitment strategies.
7.     Familiarity with various e-commerce platforms, their policies, and best practices for seller recruitment.
8.     Effective time management skills to handle multiple seller on boarding processes simultaneously and meet targets.
9.     Understanding customer preferences and market demands to attract sellers offering desirable products or services.
10.  Ability to adapt to changing marketplace dynamics, industry trends, and evolving seller requirements.
Maklumat Tambahan Jawatan Kosong
Tahap Pekerjaan : Senior Executive
Kelayakan : Sales/Marketing, E-commerce
Pengalaman Kerja : 3 years
Jenis Kerja : Full-Time
Pengkhususan Kerja : Sales/Marketing, E-commerce / 503, 202
Maklumat Syarikat Majikan, [SYARIKAT]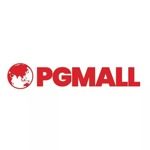 PGMall is an exciting e-commerce platform in Malaysia that is revolutionising the online shopping experience. At PGMall, we believe that shopping should be enjoyable, social, and accessible to everyone. That's why we offer a wide range of products, from fashion and beauty to electronics and home appliances, all at competitive prices.
As we continue to grow and expand, we are currently seeking talented individuals to join our team. If you are passionate about e-commerce and want to be part of a fast-paced and innovative company, PGMall is the place for you.
As a member of the PGMall team, you will have the opportunity to work with like-minded individuals who are committed to delivering the best possible experience to our customers. You will be working with colleagues from all aspects of the business, from product development to customer service, and have the chance to grow and develop your skills.
If you are ready to take on a new challenge and help shape the future of e-commerce in Malaysia, we want to hear from you. Join the PGMall team and be part of the exciting world of online shopping!
Maklumat Tambahan Syarikat [SYARIKAT]
Saiz Syarikat : 51 – 200 Employees
Masa Pemprosesan Permohonan : 24 days
Industri : Retail / Merchandise
Elaun dan Lain-lain : Dental, Education support, Miscellaneous allowance, Medical, Parking, Vision, Regular hours, Mondays – Fridays, Casual (e.g. T-shirts), Birthday Subsidy, Performance Based Bonus, Employee Trip
Lokasi : Kuala Lumpur