Jawatan Kosong PruVenture Manager – Takaful Consultant (Full-Time) di [SYARIKAT]
KETERANGAN JAWATAN KOSONG
Are you seeking for a career that offers growth, promises consistent income, and the chance to make a real difference?
Seize the opportunity to join us as a Full-Time Takaful Consultant under our PruVenture Manager program. Be a part of our rapidly expanding team and seize the opportunities in the 'blue ocean' market of Sabah!
As a PruVenture Manager, PV, you'll be more than an agent or insurance seller. You will become a trusted financial advisor, guiding individuals and families towards a secure future. You'll acquire the skills to deeply understand their needs and recommend Takaful solutions that are the perfect fit.
What's in it for you?
Bridging Income: We understand transitioning into a full-time role can be challenging, hence we provide a bridging income for up to 18 months to help you get started on your new career path.
Career Progression: With our PV program, you'll have a clear and defined career growth trajectory from Consultant to Manager level and beyond.
High Earning Potential: Our lucrative commission structure, bonus, and incentives put the control of your financial success in your hands.
Untapped Market: Sabah's emerging Takaful market presents enormous growth opportunities. Dive into this 'blue ocean' and shape your future in a promising industry.
Continuous Learning & Support: We provide regular training sessions, one-on-one mentoring, and foster a supportive team culture to help you grow and succeed.
Meaningful Work: You'll play a crucial role in safeguarding the financial futures of individuals and families, adding a sense of fulfillment and purpose to your career.
Requirements:
At least 2 years of working experience in any field.
Fresh graduates are welcome to apply.
Willingness to take and pass the TBE & PCE exams required by Bank Negara Malaysia (arrangements will be made for interested individuals).
Proficiency in using social media platforms for business growth.
Ready to invest in an iPad for work purposes.
A strong desire to learn, grow, and excel in the Takaful industry.
Whether you're a fresh graduate eager to kickstart your career, an experienced professional seeking a dynamic career change, or an individual ready to dive into a vibrant, rewarding industry, this could be the perfect opportunity for you!
No prior experience in the Takaful industry?
Not a problem! We value your determination, positive attitude, and your passion to learn and grow.
Embrace the Pruventure Manager program. Embark on a fulfilling journey that not only provides financial rewards but also enables you to make a meaningful impact on the lives of others. Join us today!
Visit our webpage for more details: https://www.rizaltaufiq.com/career
Maklumat Tambahan Jawatan Kosong
Tahap Pekerjaan : Senior Executive
Kelayakan : Sales/Marketing, Sales – Financial Services
Pengalaman Kerja : 2 years
Jenis Kerja : Full-Time
Pengkhususan Kerja : Sales/Marketing, Sales – Financial Services / 503, 144
Maklumat Syarikat Majikan, [SYARIKAT]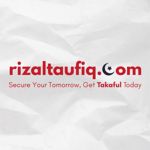 TAUFIQ GROUP – Our organization operates under Prudential, one of the leading financial service providers worldwide. Based in Kota Kinabalu, Sabah, we offer a broad array of Takaful services aimed at meeting the unique financial needs of individuals and families.
We're proud to be recognized within the Prudential family for our excellence, reflected in our achievement of the esteemed Starclub award, MDRT's and other recognition to agents and managers.
Our team is composed of passionate, hardworking Takaful agents and leaders committed to helping clients safeguard their financial future. Our agents, led by a top-performing manager with years of experience, are trained to deliver personalized solutions and high-quality customer service.
Today, as we grow and evolve, we're looking to expand our team of dedicated Takaful agents. We offer comprehensive training and support, a competitive commission structure, and a vibrant working environment. But more than just a job, we offer a career opportunity filled with purpose and the chance to make a positive difference in people's lives.
Join us as we build a secure future for our clients and a rewarding career for our agents.
Maklumat Tambahan Syarikat [SYARIKAT]
Saiz Syarikat : 51 – 200 Employees
Masa Pemprosesan Permohonan : 3 days
Industri : Insurance
Elaun dan Lain-lain : Business (e.g. Shirts)
Lokasi : Kota Kinabalu