Jawatan Kosong Real Estate Sales & Marketing Project Consultant di [SYARIKAT]
KETERANGAN JAWATAN KOSONG

Hiring Sales & Marketing Project Consultant in Malaysia

(Kuala Lumpur, Petaling Jaya, Subang Jaya & Puchong)

[English Version]

Join us! We will guide you and follow our proven way – Close Deal in 7 Days 

Benefits:
Unlimited Income
Flexible Working Hour
Being rich with plenty of leisure time
Travel every year
Give better life quality to family
We are providing:
Real estate knowledge (Properties, Loan & Legal Knowledge)
Course for Beginner and Advance Member
On job Training (One-to-One)
Incentive Programs & Investment Strategy
Marketing Effectively (Social Media Platform)
High quality Developer Projects
Name card & Advertising Banner
Provide road show and advertising allowance
Successful formula proven by more than 100 new agents
Achieve monthly 5 figure income
High Commission! Fast Commission! Full Commission 100%!
Job Scope:
To market new projects or existing properties
To introduce or propose investment opportunities to clients
To consult and assist clients to buy & sell
Negotiate and deal with all parties involved in sale of properties
To provide excellent sales and customer service
Follow up with buyer, seller, close the deal
Job Requirements:
Candidate must possess at least Primary / Secondary / SPM
Fresh graduates/ Entry level applicants are encouraged to apply
No work experience required
Candidates specialized in Real Estate or equivalent is encouraged to apply
Full Time / Part Time / Flexible / Internship
Own transport
WHY JOIN US?
Provide 1 on 1 training
FREE Professional Training & Brainstorming
Become Team Leader, Lead Your Own Team
Oversea Incentive Travels
Luxury Incentive (Luxury Car, Luxury Watch …)
High commission
Commission Calculation:
RM200,000 x 3%= RM6,000
RM400,000 x 3%= RM12,000
RM800,000 x 3%= RM24,000
RM1,500,000 x 3%=RM45,000 
NEW PROJECTS ON HAND/ MULTIPLE LISTINGS!!

We welcome everyone to join us and become a apart of our Big Family!

You are willing to learn, we are willing to teach.

Welcome to join us NOW!

——————————————————————————————————————–

[CN Version]

您想要的我们都知道!
无限高收入
无需打卡的工作时间
有钱有闲的生活
每年都出国旅游
给予家人最好的生活品质
答案就是:成为环球地产! 百万房地产经纪!
我们提供:
全面的房产知识 (产业,贷款及法律课程)
入门速成班,重点训练班1日搞定
在职培训一对一教导
激励课程 与 投资策略
如何有效使用各种平台推销我们的产品
新房产项目 与 二手房产买卖资料
名片 与 广告横幅
新房产项目
超过100个新人成功达成的成功模式
系统化工作方式轻松月入过万 
高素质的新产业项目 以及 高佣金制度
工作性质:
推广新房产市场
给予房客专业的地产投资顾问及投资机会
协助客户完成房产买卖交易
与参与物业销售和租赁的所有各方进行谈判和处理
提供卓越的销售和客户服务
跟进买方,卖方,完成交易
工作基本要求:
欢迎职场新鲜人
高度欢迎相关专业知识的人士
无需任何工作经验
全职或兼职
自备交通
Based in KL & Selangor
工作地点: Subang, PJ, Puchong, Cheras, Klang Valley (KL)
为什么加入我们?
一对一教学训练
团队经验分享
免费专业培训
最快速建立自己的组织
旅游奖励 和 奢华奖励
高佣金 
各种发展项目和二手房产!!
马来西亚产业,尤其是雪隆地区的产业,随随便便一间都在于RM400k左右,也就是说,房价RM400,000 x 3%= 佣金RM12,000,简单来说,只需一单交易,你就月入过万了!
佣金计算:
房价RM200,000 x 3%= 佣金RM6,000
房价RM400,000 x 3%= 佣金RM12,000
房价RM800,000 x 3%= 佣金RM24,000
房价RM1,500,000 x 3%= 佣金RM45,000 
我们欢迎任何人加入我们的大家庭,你愿意学,我们愿意教。
距离你的梦想生活不远了!
Sky Yap (Project Manager)
Maklumat Tambahan Jawatan Kosong
Tahap Pekerjaan : Entry Level
Kelayakan : Building/Construction, Property/Real Estate
Pengalaman Kerja :
Jenis Kerja : Full-Time
Pengkhususan Kerja : Building/Construction, Property/Real Estate / 511, 150
Maklumat Syarikat Majikan, [SYARIKAT]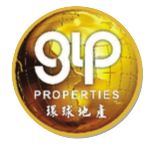 GLP is a licensed real estate company registered with the Board Of Valuers, Appraisers & Estate Agents. GLP offer comprehensive services to meet the needs of Landlordsm Buyers, Tenant, Seller, as well as Developers. GLP's negotiators and marketing agents are highly motivated and experienced. We are dedicated and committed to provide premier class property knowledge and services through integration of people, experience, system and technology! Our philosophy is to provide one stop professional service to our client!
Maklumat Tambahan Syarikat [SYARIKAT]
Saiz Syarikat : 51 – 200 Employees
Masa Pemprosesan Permohonan : 1 day
Industri : Property / Real Estate
Elaun dan Lain-lain : Regular hours, Mondays – Fridays, Business (e.g. Shirts)
Lokasi : Petaling Jaya