Jawatan Kosong Real Estate Negotiator / Property Agent di [SYARIKAT]
KETERANGAN JAWATAN KOSONG
Hi There! My name is Chong and together with our team, we are looking for You to be part of the community to help thousands of homeowners in Mont Kiara to Sell and Rent their Properties.
You may be asking yourself.. "But I may not have any Real Estate experience?". Not to worry, I started my journey without any prior Real Estate experience. But with the support of the entire agency and my leaders, I am thankful to be given this entrepreneurial opportunity, which has brought me to where I am today.
Why Real Estate? In Real Estate, it is more than a job, it is an entrepreneurial journey where you can make a difference in your own life and in people's lives! In this profession, you control the height of your own success and your achievements are determined by You!
Why join our team? We have a dream to create a "movement"; which is to move and elevate this industry by creating "Exceptional Experiences" to all of our Clients, Partners and Peers. An exceptional experience which they have never felt before; an experience that would elevate the Malaysian Real Estate industry!
What is the culture like in Kith and Kin? Kith and Kin Realty cares about our own personal development and constantly Empowers our ability to reach our true potential. The meaning behind Kith and Kin is about Friendship, Family and Togetherness, and together we will fulfil our mission and achieve our dreams.
What's next? If you are as passionate about making a difference, We Want You to be part of our family!
No prior experience required, just your Eagerness to learn!
We will support you with a Platform to kickstart your journey into Entrepreneurship!
Not to worry, You will be Coached and Trained unconditionally until you SUCCEED! We believe in Try, Try, Try until you SUCCEED!
Remember, You are NOT Alone, You will be part of our Team.. our Culture.. our KINs! Together we will move to elevate this Industry!
Join our Team today and together we will CHANGE LIVES!
Stalk us on Instagram : www.instagram.com/kithandkinrealty
#kithandkinrealty #kithandkinproperty #kithandkinfamily #kithandkinculture #wearethekins
Maklumat Tambahan Jawatan Kosong
Tahap Pekerjaan : Entry Level
Kelayakan : Building/Construction, Property/Real Estate
Pengalaman Kerja :
Jenis Kerja : Full-Time
Pengkhususan Kerja : Building/Construction, Property/Real Estate / 511, 150
Maklumat Syarikat Majikan, [SYARIKAT]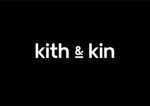 We are a new generation of Real Estate Agency, born to elevate this industry in Malaysia.​We are on a mission to provide exceptional experiences to our customers, co-agents and partners. Kith and Kin Realty believes in empowering us so that we can give our best to others.The meaning behind Kith and Kin is about friendship, family and togetherness. Together we are all committed to our purpose, mission and dream.#kithandkinrealty #kithandkinproperty #kithandkinfamily #kithandkinculture #wearethekins
Maklumat Tambahan Syarikat [SYARIKAT]
Saiz Syarikat : 1 – 50 Employees
Masa Pemprosesan Permohonan : 27 days
Industri : Property / Real Estate
Elaun dan Lain-lain : Life Changing experiences!, Smart, Casual & Hip, You decide 🙂
Lokasi : Kuala Lumpur