Jawatan Kosong Sales Executive (Johor) di [SYARIKAT]
KETERANGAN JAWATAN KOSONG
Are you driven, results-oriented and a team player?
With 15,000 customers in over 15 countries, StoreHub's mission is to make business awesome for everyone by providing retail and restaurant businesses the technology and services they need to succeed.
At StoreHub, we believe that technology is essential for businesses to survive and thrive in today's fast-changing world. We also believe that equal access to technology is a fundamental right. That's why we're committed to bridging this gap and making technology accessible to all, regardless of their background. By focusing on serving needs, not just profit, we level the playing field for those who have been marginalized. Our customers trust us with the success of their businesses, and we play to win by enabling everyone to build successful businesses.
At StoreHub we model ourselves on a pro-sports team whereby all of your colleagues are extraordinary at what they do and are highly effective collaborators. 
On a team like this, you learn the most, perform your best work, improve the fastest, and feel most fulfilled professionally.
If this is a journey you'd like to embark on, keep reading!
In the Sales Executive (Johor) role, you'd be responsible for helping to drive company's revenue growth. Being part of our frontline team, you will play a key role in establishing StoreHub as a differentiated SAAS platform that focuses on making businesses awesome. You will be the closer in our sales pipeline by engaging in conversations and conducting product demonstrations with SME business owners.
You don't need to be an expert or know everything about our industry (even we don't!). But the work is challenging, fast paced, and always on the bleeding edge. So, we're looking for someone with a curious mind, a strong drive to make things happen, and a passion to keep improving yourself.
To top it off, we welcome fresh graduates who are switched on and really ready to make their first step into the industry a good one.
What you will do:
Establish and grow business relationships to contribute to the company's top line revenue growth
Conduct product demonstrations with potential customers and drive value to reach a purchasing decision by doing the sales pitching
Develop a deep understanding of the StoreHub platform to overcome competitive and technical objections while positioning us appropriately to satisfy customer requirements
Ensure that new business opportunities are followed through to the very end, and closed with good business results
Identify and hunt for potential leads via referral or online research
Advice customers on the post-sales process and ensure handover to the Onboarding team is completed
How you will need to be:
1-2 years of business development and sales experience
Candidate MUST be based in Johor or willing to relocate to Johor
Highly Curious in asking the right questions to get to the root cause of an issue
Able to pick up concepts and technical information fast
Able to read and engage with people well
Responsive to feedback and applying it immediately
Able to pitch value and benefits with absolute conviction and clarity
Extreme perseverance and able to bounce back from numerous rejection
Having prior strong results and success in winning SME business, is a plus
What makes working at StoreHub awesome (and refreshing!):
Our people – for real! Our culture is unlike anywhere else, as we model ourselves on a pro-sports team where all of your colleagues are extraordinary at what they do, constantly challenging you to improve yourself and your team. Expect to work with some of the smartest and most interesting StoreHubbers who are highly effective collaborators.
Culture of Candour. We embrace directness, hate bureaucracy, and move fast. If you're tired of 'corporate nonsense' you'll feel right at home.
Data availability. The biggest benefit of using a lot of tools is that we have a LOT of data and easy access to analytics. We are problem solvers at heart, and we strive to fix issues at their root cause. With a focus on facts and data, we make informed decisions and consider multiple perspectives to find the best solutions
Embracing Feedback: Courage and Growth. At StoreHub, we highly value the courage to give and receive feedback as an integral part of personal and professional growth. We believe in correcting, teaching, and embracing new ideas fearlessly, holding ourselves and our teammates to high standards to achieve our full potential. Failure is not a setback but an opportunity to learn and grow, and we never shy away from pushing ourselves to be our best.
It's the Impact that counts. We recognise that results are not tied to the number of hours put in to achieve them. There's no reward for long hours with poor results and there's no penalty for going home on time when you're producing excellent work. Of course, to be great, most of us have to put in considerable effort, but hard work alone and long hours are not how we measure or talk about a person's contribution. Instead, our model works best for people who highly value teammates who deliver consistent excellence.
CADCHI. Co-created values, a compass to achieve our mission: Communication, Authenticity, Discernment, Courage, Hunger, Impact.
At StoreHub, we don't just offer a job, we offer an experience. In addition to our unique culture, we provide a wide range of perks and benefits to help you thrive:
Cutting edge tools. If something can be automated, we'll make it happen. You will be introduced to over 20 different tools we use that support basic tasks, so that we can focus our minds on the kind of work that matters.
Sports events sponsored by the company, including football, bouldering, basketball, squash, and more
Team building activities to help you bond and collaborate with your teammates
Robust employee engagement framework with different activities every month to help you connect and build relationships with amazing Hubbers from other departments
Reflection and feedback culture, with monthly one-on-ones with your coach to help you grow and receive in-depth individual feedback
Career progression map to help you build your own path within your team, with both expert and coach tracks, as well as internal movement opportunities to other departments
We do have all the other cool perks too:
Medical and Dental Outpatient Visits + Medical Insurance
Apple MacBooks for everyone to help you do your best work
Learning Budget – for courses, books, and leveling up
Maklumat Tambahan Jawatan Kosong
Tahap Pekerjaan : Entry Level
Kelayakan : Sales/Marketing, Sales – Corporate
Pengalaman Kerja :
Jenis Kerja : Full-Time
Pengkhususan Kerja : Sales/Marketing, Sales – Corporate / 503, 142
Maklumat Syarikat Majikan, [SYARIKAT]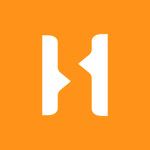 Making Business Awesome For EveryoneStoreHub is one of Southeast Asia's fastest growing technology companies, serving over 15,000 businesses across the region.We enable businesses to be successful by automating operational excellence and customer growth on our merchant platform for omnichannel retail and F&B businesses. The platform consists of a comprehensive range of products such as the Cloud-Based POS, Inventory Management System, QR Ordering, and Food Delivery System.Serving Needs, Not Just ProfitsWith the fast changing world we now live in, it's absolutely critical for businesses to use technology to not just survive but to thrive. We also believe that it's incredibly important to bring the best technology not only to those who can afford it, but to those who have traditionally been marginalised by the technology race.That's why it is our mission to make technology available for everyone, big or small, enabling all businesses to achieve success that is both sustainable and scalable.
Maklumat Tambahan Syarikat [SYARIKAT]
Saiz Syarikat : 201 – 500 Employees
Masa Pemprosesan Permohonan :
Industri : Computer / Information Technology (Software)
Elaun dan Lain-lain : Dental, Medical, Parking, Regular hours, Mondays – Fridays, Fully stocked pantry, Smart Casual
Lokasi : Johor Bahru