Jawatan Kosong Marketing Specialist di [SYARIKAT]
KETERANGAN JAWATAN KOSONG
Job Highlights
Competitive remuneration package with attractive benefits
Opportunities for career development and growth in an international brand 
Supportive working environment with a strong and committed team 
Be a part of the leading Taiwanese brand in the industry
Job Description
The primary role of this position is to establish and implement marketing strategies and marketing assets for a Taiwanese brand to expand business locally.
Develop and implement effective marketing strategies.
Establish a constructive communication roadmap for both Online and Offline channels.
Collaborate with marketing agencies to create and shape comprehensive product marketing assets with a creative mindset.
Able to identify and analyze current marketing opportunities and trends in Malaysia.
Requirements
Candidates must possess at least a SPM, Professional Certificate, Diploma, Advanced/Higher/Graduate Diploma, Bachelor's Degree in Marketing or Design Studies/Administration/Management or any other equivalent field. 
At least 2 years of working experience in the related field. 
Required language(s): EN, CN (Traditional preferred).
Preferred language: BM
Proven track record of establishing marketing strategies and content.
Creative thinker, strategist, problem solver, opportunity seeker, team player.
(Plus) Knowledge in the field of home appliances, electronics, and past work in electrical appliance stores, bathroom supplies stores and hardware stores locally.
Benefits
EPF + SOCSO + EIS
Annual leaves entitlement
Medical card and personal accident insurance coverage
Year-end group sales bonus based on overall company sales performance
Maklumat Tambahan Jawatan Kosong
Tahap Pekerjaan : Non-Executive
Kelayakan : Sales/Marketing, Marketing/Business Dev
Pengalaman Kerja : 1 year
Jenis Kerja : Full-Time
Pengkhususan Kerja : Sales/Marketing, Marketing/Business Dev / 503, 139
Maklumat Syarikat Majikan, [SYARIKAT]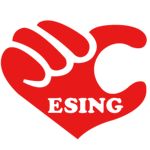 ESING is a Taiwanese company that produces and markets high-quality electric and solar water heaters under its own brand name. With more than twenty years of experience, ESING combines innovation and expertise to deliver reliable and energy-efficient solutions for household and commercial needs.
Water heaters have been around for hundreds of years and are used not just for bathing and showering but also for businesses to cleanse and purify their products. However, the fundamental technology of water heaters has not changed much even till now. ESING has created a unique and innovative product that combines the best of the current practices: a water heater that can store and heat water instantly. This means you can enjoy hot water anytime without wasting energy or waiting for the water to be heated. Such a "two-in-one water heater" is a breakthrough in the industry which was patented in the United Kingdom, Germany, Taiwan, China, Japan and the United States. With the combination of such design and some of the most advanced components sourced all over the world, we have created a new type of water heater that takes far less space, is extremely safe, and incredibly energy efficient.
ESING is now a leading premium brand in Taiwan in the water heater market with more than 20% market share on hand. Our main factory in Changhua covers more than 100,000 sqft, and we have 12 branches across the country to serve our users with excellence.
Now, we are going abroad to bring this exciting technology to other countries, not only just for people to enjoy a safer and more comfortable bathing time, but also to save their bills from unnecessary energy waste. 
Welcoming You to be a part of our business! You will be able to join a brand that has committed to innovation and energy efficiency from 20 years ago till now; and the oversea branch is led by open-minded directors with the ambition to take a brand abroad. Our goal is to become a multinational brand which enables you to have the possibility of growing your career path and skills with the company!
Bring peace of mind and comfortable life to the families around the world by empowering innovative household commodities.
Deliver smarter, more reliable and energy efficient home appliances and quality household products to all homes.
Empathy, Trust, Open mind, Accountability
Our general employee benefits include:
EPF + SOCSO + EIS
5 days a week (Monday – Friday, 9am – 6pm)
Personal accident insurance coverage
Medical card
Annual leaves and public holidays entitlement
Allowance (differ from position to position)
Monthly get-together activities
Comfy workspace with startup-like working environment
Maklumat Tambahan Syarikat [SYARIKAT]
Saiz Syarikat :
Masa Pemprosesan Permohonan :
Industri : Manufacturing / Production
Elaun dan Lain-lain :
Lokasi : Johor