Jawatan Kosong Executive, Governance (JR0020825) di [SYARIKAT]
KETERANGAN JAWATAN KOSONG
AirAsia, Asia's leading airline was established with the dream of making flying possible for everyone. Since 2001, AirAsia has swiftly broken travel norms around the globe and has risen to
become the world's best. Driven by the Dare to Dream spirit, we pride ourselves on being the region's largest low-cost carrier, serving 25 countries and over 160 destinations. AirAsia is
ranked the world's best low-cost airline 11 years in a row.
These are exciting times at AirAsia, we have a new dream to transform ourselves into a truly digital airline, and you can be a part of this journey. With over 40 million passengers flown last
year and 30 million unique visitors per month.
What You'll Do:
Being part of the newly created Governance, Assurance, and Planning (GAP) Unit in the Airline Technology Department, you'll be tasked to develop and implement on Digital Governance programs by internalizing digital governance program, monitoring and assess vendor compliance program and contract management in providing assurance to AirAsia Management .
Duties and Responsibilities:
Be the Digital Governance domain expert that fosters, influences, provides advice, and consults on Digital Compliance Policies, Processes, Procedures, and Practices in order to ensure the team benefits through the implementation of Vendor Management, Contract Management, and Shared Service.
Be the conduit for developing and continually improving Digital Governance processes and procedures across the departmental SOPs and framework to facilitate improved department performance.
Monitor the digital governance and controls by evaluating and reporting the effectiveness of corporate governance practices and related internal control mechanism and recommending action plans to remedy significant weaknesses in the governance system in collaboration with various governing bodies in AirAsia other relevant IT areas in compliance to statutory and regulatory requirements to safeguard key stakeholders' interests against business risk exposure.
Create, update and maintain required documentation, and assist in providing weekly/ monthly reporting such as Vendors' performance reports, Digital Contract status and etc.
Foster and build strong relationships with technology partners, service providers, and leaders through effective networking and collaborative engagement.
Facilitate awareness and knowledge sharing among the Airline Technology department.
Ensure transparency and promote good governance.
Competencies & Core Skill Sets
Strong ability to connect or link business requirements and technology capability that will be crucial in addressing gaps and establish way forward solution.
Effective stress management and emotional stability to meet delivery deadlines, resolve conflict or issues due to systemic ad-hoc failures, manage stakeholder expectations, comply with strict governance and regulations and handle technology partner or service provider performance.
Able to provide independent view based on validated information, protects confidential information and demonstrates an objective and non-judgmental approach in line with best practices to AirAsia.
Punctilious person who pays extra careful attention to the finer details and do every task to the best of their ability
Proficiency in Google Workspace
Possess people management skill that able to influence and direct the behaviour of team members to achieve organizational goals.
Lateral thinker, with problem-solving and consulting skills.
Personal Style and Behavior
Firm and diplomatic.
Approachable and helpful.
Flexible, willing, and able to adapt to any situation
High level of confidentiality and discretion.
About Governance, Assurance, & Planning (GAP):
GAP aims to close the knowledge gap and make all relevant data easier to access across Airline Technology Teams so that we can align on a "single source of truth". We are devoted to building a team with diversity of thought, background and experience. Our goal is to drive a vibrant culture of transparency and collaboration, so that every person has deeper opportunities to excel, while doing meaningful work.
The unit will centrally manage:
Governance and SOPs,
Risk management,
Audit monitoring and closures,
Cybersecurity coordination,
Financial administration and planning, and
Strategy planning
GAP will monitor, maintain and enforce policies and will also liaise with other Airline Technology departments for related deliverables and submissions
GAP will identify, organize, review and maintain where applicable, all data related to projects, assets and systems under care, contracts and financials
We are all different – one talent to another – that is how we rely on our differences. At AirAsia, you will be treated fairly and given all chances to be your best.We are committed to creating a diverse work environment and are proud to be an equal opportunity employer.
Search Firm Representatives – AirAsia does not accept unsolicited assistance from search firms for employment opportunities. All CVs / resumes submitted by search firms to any employee at our company without a valid written search agreement in place will be deemed the sole property of our company. No fee will be paid in the event a candidate is hired by our company as a result of an agency referral where no pre-existing agreement is in place.
Maklumat Tambahan Jawatan Kosong
Tahap Pekerjaan : Junior Executive
Kelayakan : Services, Lawyer/Legal Asst
Pengalaman Kerja : 2 years
Jenis Kerja : Full-Time
Pengkhususan Kerja : Services, Lawyer/Legal Asst / 505, 138
Maklumat Syarikat Majikan, [SYARIKAT]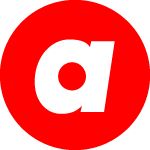 Find your career destination with AirAsia! 
It all starts here. 20 years ago, a dream took flight – shaping and forever changing the travel industry in Asia. The idea was simple – make flying affordable for everyone.
We started off as just an airline, but today we are now something much, much more. From a network of gateways and getaways, our businesses now include making logistics and banking more accessible (Teleport, BigPay), linking farms with businesses (airasia grocer), and offering online tech education and entrepreneurship (Redbeat Academy). airasia Super App, our one-stop travel, e-commerce and fintech platform, offers more than 15 lines of products — from travel to lifestyle to finance, there is something on airasia Super App for everyone.
Wait no more and visit our career page and be part of our Allstars family.
Maklumat Tambahan Syarikat [SYARIKAT]
Saiz Syarikat : More than 5000 Employees
Masa Pemprosesan Permohonan : 11 days
Industri : Aerospace / Aviation / Airline
Elaun dan Lain-lain : Dental, Education support, Medical, Loans, Sports (e.g. Gym), Vision, Regular hours, Mondays – Fridays, Casual (e.g. T-shirts), Travel benefits
Lokasi : Selangor