Jawatan Kosong General Counsel (JR0020632) di [SYARIKAT]
KETERANGAN JAWATAN KOSONG
AirAsia is Asia's largest low-cost carrier group with over 250 aircraft in operations, comprising of 9 separate airlines across 6 countries (and growing). At Teleport we are excited to transform the way air cargo and delivery is managed, sold, and transported in Southeast Asia. We are embracing technology and data at speed before it disrupts the industry, and us.
As an operator transporting cargo to over >110 airports across Asia, we are at the frontlines of this large, but unsexy space. This white space motivates us to redefine the way the supply chain operates, expand our suite of services to get closer to the end customers and build products that empower both small business owners as well as large enterprises.
We are looking for a General Counsel. You will be working with a regional team on a full time basis.
Day-to-Day
Provide ongoing legal counsel and (contract and regulatory) interpretation and advice for business and legal team members on a variety of technology-related, operational, compliance, and policy matters;
Build a small but scrappy legal team as part of the Group and in our local offices, that makes it an unexpected pleasure for our customers to do business with us (across Singapore, Malaysia, Indonesia, Thailand, Philippines, India, and any others to come);
Design, and put in place thoughtful (ideally digital) ways of working to govern how each Teleport entity operates on a day-to-day basis (commercial terms have been rerouted to all relevant stakeholders, the signing process is correct, the signor has authority to sign, etc.)
Protect, while advancing the company: oversee IP/trademark/brand protection, put in place commercial, legal, labor best practices across all Teleport entities
Seasonal
Liaise and, as needed, help prepare corporate documents (papers, resolutions, presentations) for the board(s) and/or shareholders of Teleport and AirAsia Group and its various subsidiaries, associates and affiliates
Special projects related to industry opportunities that come up
Serve as the focal point for advice on competition laws and litigations
Longer Term Projects
Build a panel of responsive and practical external counsel relationships with relevant experience across our markets and current / future industry verticals. 
Help establish the internal governance structures and controls required of a future publicly-listed company
Partner with our business in the areas of payments, M&A, finance, corporate and commercial transactions, corporate governance, capital markets, Intellectual Property and regulatory / licensing considerations.
Support engagement efforts with policy makers and stakeholders around the region to advocate for the future of logistics, and demonstrate how Teleport benefits SMEs and consumers where we operate.
Assist Teleport's portfolio companies, investments and partner ecosystem to anticipate the future. We are trying to shape the future of the logistics industry, and seeing around corners is integral
At the onset, you may be culture-shocked working in AirAsia and with the Teleport team. To help you adapt better, we would like to share our beliefs on leadership. Put simply, you are a leader, and good leaders exhibit the following behaviors:
Roll up their sleeves as needed, and never delegate work that one would not be willing to do themselves
Do what is needed to get things done, as they believe speed is more important than anything else to effect change
Over communicate, particularly as they are all quite autonomous
Take care of our staff, and treat them as they would want to be treated
Are rigid on goals, but flexible on the details
SKILLS
These are skills we look for in any candidate for the role:
Strong legal knowledge and technical fluency
Experience analyzing and advising on a wide range of legal issues related to business to business products and services and/or technology platforms
Excellent communication, drafting, and negotiation skills in English
Inquisitiveness, along with the ability to spot issues, get to the heart of a matter, and articulate plans to address them
Flexibility to operate in nimble, rapidly changing and growing environments, and under pressure
A team-based, collaborative approach with both business and legal groups, with strong ability to build relationships, gain credibility, and partner with others
High attention to detail, without losing sight of the big picture
Passionate about your work and a desire to have a big impact
These are skills that are 'nice-to-have' and will make you stand-out in the job application:
Excitement for how digitalization is changing the legal practice
Enthusiasm for Teleport and what we are doing
Familiarity with Google Suite (Docs, Sheets, and Slides), and other useful legal workflow software is a plus
QUALIFICATIONS & EXPERIENCE
Law degree from a reputable university. A member of the bar association in your preferred country 
Minimum of ten (10) years of legal experience in private practice and/or in-house (in-house experience is a plus but not required).
Working experience in a reputable law firm, with experience in aviation, logistics, and/or technology fields
Fluency in English and at least another local language is a plus
Maklumat Tambahan Jawatan Kosong
Tahap Pekerjaan : Senior Manager
Kelayakan : Services, Lawyer/Legal Asst
Pengalaman Kerja : 10 years
Jenis Kerja : Full-Time
Pengkhususan Kerja : Services, Lawyer/Legal Asst / 505, 138
Maklumat Syarikat Majikan, [SYARIKAT]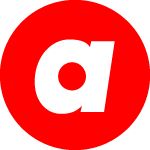 Find your career destination with AirAsia! 
It all starts here. 20 years ago, a dream took flight – shaping and forever changing the travel industry in Asia. The idea was simple – make flying affordable for everyone.
We started off as just an airline, but today we are now something much, much more. From a network of gateways and getaways, our businesses now include making logistics and banking more accessible (Teleport, BigPay), linking farms with businesses (airasia grocer), and offering online tech education and entrepreneurship (Redbeat Academy). airasia Super App, our one-stop travel, e-commerce and fintech platform, offers more than 15 lines of products — from travel to lifestyle to finance, there is something on airasia Super App for everyone.
Wait no more and visit our career page and be part of our Allstars family.
Maklumat Tambahan Syarikat [SYARIKAT]
Saiz Syarikat : More than 5000 Employees
Masa Pemprosesan Permohonan : 11 days
Industri : Aerospace / Aviation / Airline
Elaun dan Lain-lain : Dental, Education support, Medical, Loans, Sports (e.g. Gym), Vision, Regular hours, Mondays – Fridays, Casual (e.g. T-shirts), Travel benefits
Lokasi : Kuala Lumpur