Jawatan Kosong Specialist Communications (JR0021286) di [SYARIKAT]
KETERANGAN JAWATAN KOSONG
SUMMARY
At Teleport, we're on a mission to enable everyone, from single merchants to the largest companies, to move goods and e-commerce across Southeast Asia, by air, better than anyone. We aim to secure Asean leadership by market share in 2023.
It is essential that everything we create, to bring awareness to our brand, products and service, is directed and managed by a cohesive, coherent, on brand communication strategy. Although we are predominantly a B2B company, we believe that we can make a rewarding impact through the unique logistics brand that we have built. If you have a passion for uncovering "the big ideas", to be part of a communications team in a start-up environment, where you directly contribute towards building the brand's positioning and reputation, this may be the challenge for you.
We are looking for a Manager for Communications. As a manager, you will have a solid proven track record and experience in planning and executing corporate communications, public relations as well as internal communications initiatives, that will support the delivery of our business goals and objectives. 
You will be working with a team of 2-3, working cross functionally with the extended marketing, sales, business and operations teams. Positioned at the Group level and working across multiple countries/markets (Malaysia, Singapore, Thailand, Philippines, Indonesia, India and China), you will need to be a self starter, quick creative thinker, innately analytical and a problem solver. 
This role will be based out of our office in Wisma Tune, Damansara Heights, KL. This scope will cover all external and internal communications for Teleport across the region. You will be expected to be performing this role on a Full-Time basis. The role reports to the Head of Communications for Teleport.
You will fit perfectly if you enjoy a fast-paced working environment, are self motivated, enjoy experimentation and have high levels of curiosity and passion. Having an organized and structured way of delivering your thoughts with a great attention to detail will make you stand out in this application!
SALARY RANGE: RM9,700 – RM12,000
A DAY IN A LIFE
As a start-up, you can expect your days to be pretty varied. Multitasking is normal, and sometimes, your skills or natural talents will be leveraged to support other business priorities. That said, the bulk of your working hours should involve you having to:
External Communications
Lead, develop and execute a cohesive communications strategy to build the company's reputation to deliver positive impact and perception that are aligned to business goals
Ideate, plan, and manage key communication initiatives including but not limited to press releases, interviews and speaking opportunities, trade show and engagement event management.
Issues/crisis monitoring and management 
Ideate and execute key stakeholder engagement plans which includes but are not limited to key media and selected government agencies
Work cross-functionally with other teams for marketing, event management, merchandising and corporate campaigns.
Manage communications requests and support with the Capital A Comms team
Prepare detailed media activity reports
Plan and manage the design, content, and production of all communication materials
Ability to conduct research, analyse various content and reports to produce quality written and presentation materials in the form of articles, opinion editorials, talking points and presentation decks
Ensure our narrative, tone and business goals are consistent, engaging and informative throughout creative, copy and visual communications across all internal and external channels
In the loop of industry-wide trends to create engaging and culturally relevant communications that inspires, engages and sells.
Managing communications budget
Internal Communications
Craft and execute overall internal communication strategy to effectively communicate to fellow Teleport Team on key business strategies and updates
Managing and gate keep internal communications platforms for employees – such as  the intranet and periodical town hall meetings
Collaborate with regional teams and offices to ensure cohesive messaging and voice throughout the organisation
Advise CEO and leadership team on the right platform, forum, timing, and content to ensure employees are informed, inspired, and empowered to do their best work
At the onset, you may be culture-shocked working in AirAsia and with the Teleport team. To help you adapt better, we would like to share our beliefs on leadership. Put simply, you are a leader, we all are leaders and good leaders:
Roll up their sleeves as needed, and never delegate work that one would not be willing to do themselves
Do what is needed to get things done, as they believe speed and quality is more important than anything else to effect change
Over-communicate, particularly as Team Teleport are all quite autonomous
Take care of our staff, and treat them as they would want to be treated
Are rigid on goals, but flexible on the details
SKILLS
These are minimum-requirement skills and a 'must-have' for the role:
Language Skills: Highly proficient in English. Knowledge in Bahasa Malaysia and Mandarin is an added advantage
Ability to meet deadlines and adapt quickly to changes
Excellent verbal and written communication skills
Ability to draft strong written materials such as opinion editorials and articles, among others – a compelling storyteller anchored on data, research and knowledge on market and industry insights
Spokespersons/leadership team management for speaking engagement preparation and presentation materials
Self-starter, independent and requires minimal supervision
Able to think critically and analytically
Experience creating content across a variety of channels and tools (including town halls, newsletters, video, etc.)
Excellent relationship building, senior influencing skills and the ability to collaborate with colleagues
Ability to operate independently to navigate tight deadlines without compromising attention to detail
Good understanding of strategic planning and marketing
Possess strong leadership qualities, regardless of your position
Detailed oriented and thoughtfulness that are translated in the deliveries of your work
Knowledge of cargo and last-mile delivery business, best practices and techniques
Must be able to multitask and work well under pressure
People person and team player
Resourcefulness in finding solutions
QUALIFICATIONS & EXPERIENCE
Degree in Communications, Business, Economics, Law, Marketing, Mass Communication or equivalent preferred
A minimum of 10 years of experience in a similar role
BENEFITS
Work-Life at #TeamTeleport
Hot desks & Flexi-hours – Collaborative & team-oriented atmosphere, work with your team or on your own. We are a flexible and agile bunch so you can do your best work at your convenience.
Ditch the Suit & Tie – Be comfortable as you are, express your inner Fashionista… as long as it's not a birthday suit!
Vacation and time away – Sometimes you need to recharge and come back energized! That's why you will get 90% off flights to destinations within AirAsia's network, 10%-15% discounts on selected eateries at KLIA2.
Growth opportunities – We embrace and take on opportunities to learn and grow at Teleport as we reimagine the way we do things. Yes, we meet the challenge head on as a team, and we celebrate together with you when you succeed and reap the rewards when the hard work pays off!
EQUAL OPPORTUNITY EMPLOYER
Teleport is an Equal Opportunity Employer. All qualified applicants will receive due consideration for employment regardless of race, colour, religion, disability, sex, age, ethnic or national origin, marital status, sexual orientation, gender identity or presentation, pregnancy or any other status protected by National Law.
We are all different – one talent to another – that is how we rely on our differences. At AirAsia, you will be treated fairly and given all chances to be your best.We are committed to creating a diverse work environment and are proud to be an equal opportunity employer.
Search Firm Representatives – AirAsia does not accept unsolicited assistance from search firms for employment opportunities. All CVs / resumes submitted by search firms to any employee at our company without a valid written search agreement in place will be deemed the sole property of our company. No fee will be paid in the event a candidate is hired by our company as a result of an agency referral where no pre-existing agreement is in place.
Maklumat Tambahan Jawatan Kosong
Tahap Pekerjaan : Manager
Kelayakan : Arts/Media/Communications, Public Relations
Pengalaman Kerja : 10 years
Jenis Kerja : Full-Time
Pengkhususan Kerja : Arts/Media/Communications, Public Relations / 504, 141
Maklumat Syarikat Majikan, [SYARIKAT]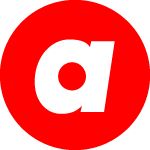 Find your career destination with AirAsia! 
It all starts here. 20 years ago, a dream took flight – shaping and forever changing the travel industry in Asia. The idea was simple – make flying affordable for everyone.
We started off as just an airline, but today we are now something much, much more. From a network of gateways and getaways, our businesses now include making logistics and banking more accessible (Teleport, BigPay), linking farms with businesses (airasia grocer), and offering online tech education and entrepreneurship (Redbeat Academy). airasia Super App, our one-stop travel, e-commerce and fintech platform, offers more than 15 lines of products — from travel to lifestyle to finance, there is something on airasia Super App for everyone.
Wait no more and visit our career page and be part of our Allstars family.
Maklumat Tambahan Syarikat [SYARIKAT]
Saiz Syarikat : More than 5000 Employees
Masa Pemprosesan Permohonan : 11 days
Industri : Aerospace / Aviation / Airline
Elaun dan Lain-lain : Dental, Education support, Medical, Loans, Sports (e.g. Gym), Vision, Regular hours, Mondays – Fridays, Casual (e.g. T-shirts), Travel benefits
Lokasi : Kuala Lumpur