Jawatan Kosong Marketing Intern di [SYARIKAT]
KETERANGAN JAWATAN KOSONG
Get to know, work at Hokob
As a member of Hokob, not only will you bring your skill sets to drive your team forward, but you will also develop your untapped potential and be inspired by some of the most amazing minds in the industry. Our team consists of both young and experienced individuals who are tenacious, motivated and energized by the fact that we exist to make a change – have a societal impact in Southeast Asia (SEA).
Purpose: At Hokob, we're all about empowering businesses to reach their full potential with streamlined and efficient logistics. As a Business Development Executive, you'll be at the forefront of driving our purpose and helping us become the premier provider of fulfillment solutions and services in SEA.
Mission: Our mission is to set the standard for fulfillment solutions and services in SEA. We offer customized and cost-effective solutions that help businesses thrive in a competitive market. As a Rockstar Deal Maker, you'll play a crucial role in achieving our mission by identifying new business opportunities, building long-lasting relationships with clients, and closing deals to achieve revenue targets.
Vision: Our vision is to be the leading fulfillment company in SEA, recognized for our commitment to innovation, excellence, and sustainability. We're building a seamless and efficient logistics ecosystem that empowers businesses to grow and expand both locally and globally. As a Business Development Executive, you'll be part of a team that's striving to be the partner of choice for businesses in SEA, delivering exceptional customer service and results.
The Role:
We are seeking a motivated and creative Marketing Intern to join our dynamic marketing team. This internship offers an excellent opportunity for individuals interested in gaining hands-on experience in various aspects of marketing, while contributing to real projects and campaigns.
Key Responsibilities:
Currently pursuing or recently completed a degree in Marketing, Business, Communications, or a related field.
Strong written and verbal communication skills, with a keen eye for detail.
Familiarity with various social media platforms and digital marketing trends.
Basic understanding of marketing principles and techniques.
Proficiency in using productivity tools such as Microsoft Office or Google Workspace, Adobe Illustrator or related tools
Creative thinking and the ability to contribute innovative ideas.
Strong analytical skills to interpret data and draw meaningful conclusions.
·Excellent time management and organizational abilities, with the ability to multitask effectively.
A positive attitude, willingness to learn, and a strong sense of responsibility.
Qualifications:
Bachelor's degree in business administration, marketing, or a related field (you have the credentials to back up your awesomeness!)
Excellent communication, presentation, and interpersonal skills (you're a people person and a master communicator!)
Strong strategic thinking and problem-solving abilities (you can think on your feet and solve problems like a pro!)
Knowledge of market research and competitive analysis (you know your stuff!)
Experience with CRM software and other sales tools (you're tech-savvy and know your way around sales tools!)
If the above resonates with you, WE WANT YOU.
TECHNICAL, DIGITAL, AND CREATIVE SKILLS – YOU LEARN AS YOU EXECUTE
Maklumat Tambahan Jawatan Kosong
Tahap Pekerjaan : Entry Level
Kelayakan : Sales/Marketing, Marketing/Business Dev
Pengalaman Kerja :
Jenis Kerja : Internship
Pengkhususan Kerja : Sales/Marketing, Marketing/Business Dev / 503, 139
Maklumat Syarikat Majikan, [SYARIKAT]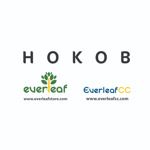 We empower businesses with transparent and efficient fulfillment solutions to become industry leaders in Southeast Asia.
Our Vision is to be the most impactful fulfillment partner for key leaders and influencers in SEA, delivering transformative logistics solutions that empower them to reach their full potential. We aim to be at the forefront of industry innovation, leveraging cutting-edge technology and best practices to create lasting value for our clients. We strive to build long-term partnerships based on trust, transparency, and shared success, contributing to the growth and development of our clients and the region as a whole.
Our mission is to help key leaders and influencers in SEA achieve their goals by providing customized, reliable, and innovative fulfillment solutions that optimize their operations and enable them to focus on their core strengths.
Hokob Holdings Sdn Bhd owns Everleaf and EverleafCC.
Hokob's goal is track not only where food came from, and also how was it produced safely. Food System is complex. It involves farmers, processors, distributors, and the way traceability is done today. We don't believe traceability is the goal. we believe that transparency is the ultimate goal.
We use data and technology to enhance the supply chain from food source to fulfillment and logistic across the whole region. Working with government, agriculture aggregator, brand owner and partners to solve the food supply chain and make it transparent.
We started Everleaf marketplace at 2017. The inadequate and inaccessible quality of raw ingredients, fresh natural food and produce in the local market has driven the founder of Everleaf, Clarence to take things into his own hands.
What drives him most was the real-life stories shared by friends and relatives around him that were suffering from critical illnesses caused by long-term poor dietary intake. With his new-found determination to find a solution to the dire issue at hand, he started searching for local solutions in grocery stores, restaurants and online sites as well.
Caught by surprise, he found that there were not many available options with a consistent supply of transparent food produce and ingredients from responsible local farms. This propelled him to embark on a journey to seek out responsible local farms which produce quality raw food.
During this span of 3-years discovery phase, he observed that many local farms do not have the capability and resources to sell their fresh produce to consumers due to geographical constraints. Hence, the mission to bridge this gap within the supply chain through online marketplace and fulfillment infrastructure, EverleafCC.
EverleafCC scale ecommerce effortlessly by providing B2B2C fresh and frozen food 4PL with full traceability and transparency of supply chain.
Maklumat Tambahan Syarikat [SYARIKAT]
Saiz Syarikat : 1 – 50 Employees
Masa Pemprosesan Permohonan :
Industri : Retail / Merchandise
Elaun dan Lain-lain : Miscellaneous allowance, Petrol
Lokasi : Kuala Lumpur