Jawatan Kosong Learning and Development Lead / Assistant Manager di [SYARIKAT]
KETERANGAN JAWATAN KOSONG
The Company Info
In this role, you are expected to be passionate in helping employees to learn and grow to reach their full potential. Daring in being the key driver and advocator in executing cultural transformation through learning and development initiatives. You will be leading an L&D pillar to generate measurable impacts to the organization's development and growth.
Your new role in the Company
Strategy Planning, Implementation and Consultative Functions:
1. Responsible for designing, developing, and implementing the learning and development strategy for our organization that improvised from latest trends and best practices.
2. Work closely with leadership team to identify training needs and develop learning solutions that are tailored to the stakeholders' development needs and organization development direction.
3. Partner with external training providers to deliver specialized training programs.
4. Act as an internal L&D service consultant to formulate and provide effective L&D solutions for internal stakeholders.
5. Measure and responsible for L&D ROI for the projects under your lead. Architect experiences and solutions from beginning to end, as an output of the cross-functional collaboration with L&D team members to drive desired change in the business.
6. Responsible for reviewing and providing feedback to project team to enhance service deliveries quality to fulfill organization business goals and employees' competency development needs.
Management and Administrative Functions:
7. Manage full spectrum of L&D projects for the subsidiaries assigned to you.
8. Manage L&D budget with the intention to maximize people investment cost through leveraging resources from various stakeholders.
9. Serve as the primary integrator across all functions between human needs, business value, and learning solutions to improve existing and define new service models.
10. Apply business expertise and explore the nature of client challenges to formulate impactful solutions to stakeholders.
11. Identify and propose new or innovative initiatives to increase L&D values to stakeholders.
12. Generate data analytical reports for all L&D initiatives.
13. Follow up and evaluate effectiveness, success, and ROI of each training program periodically and report on them.
14. Lead team to constantly achieve or exceed team targets.
What you will need to succeed
Experience:
• Candidate must possess at least Bachelor's Degree/Post Graduate Diploma/Professional Degree in Human Resource Management, Business Administration, Business Management, Psychology or equivalent.
• At least 2 Years of working experience in Learning & Development team lead or equivalent role that has excellent track records of implementing impactful organization development and workforce performance improvement initiatives.
• Experienced in regional or shared service role with the competency to manage multiple subsidiaries and to provide professional service to stakeholders.
Competencies:
• Strong critical analysis, organizing and planning, report writing and presentation skills.
• Good data analysis skill and consultation skill.
• Good in translating L&D and organization development investment to business results.
• English and mandarin are necessary in formal communication.
• Detail oriented, diligent, and creative in L&D strategies planning.
• Strong interpersonal skills – highly competent in workplace communication and able to work in a collaborative manner.
• Have high willingness and ability to adapt to new environment and practices. Have positive mindset towards feedback, changes and challenges faced as the organization is in a fast-growing stage.
• Entrepreneurial and ambitious – takes initiative, takes personal ownership and accountability.
• Wiling to travel /outstation.
What do we offer
Structured and clear career path, up to management level.
Employee development and great exposure in a fast-paced working environment.
Both the monetary and non-monetary rewards come with the hard work and result. Empowerment and entrusted leadership style.
Young, vibrant, and energetic team.
What you should do now
If you believe that you have the right experience, skills and a strong drive to succeed, click apply now to register your interest and present your resume for the role.
Maklumat Tambahan Jawatan Kosong
Tahap Pekerjaan : Senior Executive
Kelayakan : Education/Training, Training & Dev.
Pengalaman Kerja : 5 years
Jenis Kerja : Full-Time
Pengkhususan Kerja : Education/Training, Training & Dev. / 507, 121
Maklumat Syarikat Majikan, [SYARIKAT]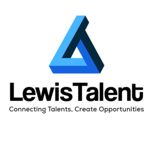 Maklumat Tambahan Syarikat [SYARIKAT]
Saiz Syarikat : 1 – 50 Employees
Masa Pemprosesan Permohonan :
Industri : Human Resources Management / Consulting
Elaun dan Lain-lain :
Lokasi : Petaling Jaya