Jawatan Kosong School Driver cum Office Assistant di [SYARIKAT]
KETERANGAN JAWATAN KOSONG
A Great Learning Opportunity Awaits you in Malaysia!
Tenby International School, Tropicana Aman is part of the International Schools Partnership (ISP). ISP are truly international, working within and across regions, cultures and languages. Their purpose is to help children and students learn to levels that amaze them; to be inspired by learning now and equipped to be successful later. ISP aims to be the first choice for children, students, and families wherever they are. Tenby Tropicana Aman is proud to be part of International Schools Partnership (ISP) a fast-growing global schools' group in six clusters across the world; Europe, Mexico & Central America, the Middle East, South America, Southeast Asia, and the USA. Our regional cluster includes other Tenby schools across Malaysia.  
Our leaders in all schools across Malaysia promote a supportive environment where staff feel determined to do their best and where both effort and achievement are warmly acknowledged. At all levels, our learning clusters provide opportunities for staff to show curiosity, excellence, commitment, integrity, respect and care. Staff and leaders from all schools within the region meet frequently to share outstanding practice and ideas, support each other, and provide learning resources.  
The Role & Expectations
To serve the School in all areas involving transport and dispatch of documents.
To provide transport for teachers and students for various school-related activities outside the School.
To transport new expatriate teachers from the airport to the hotels when they first arrive at the country.
To dispatch and collect documents to and from regulatory bodies/other parties as and when required.
To ensure the scheduler maintenance of the School van.
To record in the Van Usage Book details of driver's destination and mileage prior to and after each van trip.
To assist the School purchase sundry items as and when required.
To bring Muslim students to and from the mosque for Friday prayers.
To assist maintenance work when required.
To undertake any other duty related to the school operations as and when required. 
Qualifications
Candidates must possess at least a SPM qualification.
Further information about Tenby Schools is available on our website www.tenby.edu.my.
The Package
This is a permanent placement. Benefits include:
Competitive salary
Generous contributions to an Employee Provident Fund (EPF)
Fee reduction for children of employees
Medical insurance
Interviews
Initial interviews will be completed through Microsoft Teams. Final interviews may be carried out face-to-face whenever possible.
HOW TO APPLY
The closing date is August 2023 but interested candidates are strongly encouraged to submit their applications as soon as possible as interviews may be arranged before the deadline.
Candidates are invited to send in a letter of application including the reasons for applying to Tenby Schools together with a comprehensive CV, a recent passport-size photograph and contact details of three referees (one of which must be from your current school).
ISP Principles
Begin with our children and students. Our children and students are at the heart of what we do. Simply, their success is our success. Wellbeing and safety are both essential for learners and learning. Therefore, we are consistent in identifying potential safeguarding issues and acting and following up on all concerns appropriately.
Treat everyone with care and respect. We look after one another, embrace similarities and differences and promote the well-being of self and others.
Operate effectively. We focus relentlessly on the things that are most important and will make the most difference. We apply school policies and procedures and embody the shared ideas of our community.
Learn continuously. Getting better is what drives us. We positively engage with personal and professional development and school improvement.
ISP Leadership Competencies
1. You consistently demonstrate and role-model the ISP Leadership Competencies in all that you do.
2. Collaboration. Takes an active part in leading their school or region; is cooperative and a genuine team player, developing positive, supportive relationships with colleagues to solve problems and maximise opportunities.
3. Learning & Getting Better. Continually demonstrates personal commitment and passion for learning and getting better using evidence and feedback; supporting others in their continual learning, development and growth.
4. Innovation Leadership. Is good at creating an environment where ideas for learning initiatives and services are generated and is able to motivate and inspire others through the process of creation through to completion. 
5. Outcome driven. Can be counted on to find solutions. Is consistently looking to exceed goals and is focused on KPIs.  
6. Resilience. Can deal with setbacks and challenges calmly and effectively.
7. Community Focus. Is committed to meeting and exceeding the needs and expectations of our students and their families.
8. Integrity & Ethical Management. Has the ability to work ethically and with integrity; helps others feel valued; upholds and models the ISP Vision, Purpose and Principles.
9. Leading & Inspiring Others. Supports, encourages and inspires students, colleagues and teams so that they give their best.   
10. Understanding People. Is a very good judge of talent, can objectively articulate the strengths and motivations of people inside or outside the organisation. 
11. Influencing & Communication. Consistently informs, influences and inspires students, parents and colleagues through timely and effective communication. 
12. Agile. Responds and adapts to changing circumstances; manages and solves problems by providing solutions in a climate of ambiguity.   
13. Strategic, Commercial & Financial Awareness. Has the ability to apply understanding of the business and industry to improve effectiveness and profitability.   
14. Planning & Decision Making. Makes decisions on the best course of action and then plans, organises, prioritises and balances resources to achieve the desired outcome.  
15. Diversity & Equity. Has the sensitivity, awareness and skill to understand the values, behaviours, attitudes and practices across cultures that supports all children and adults to learn and work effectively. 
ISP Commitment to Safeguarding Principles
ISP is committed to safeguarding and promoting the welfare of children and young people and expects all staff and volunteers to share this commitment. All post holders are subject to appropriate vetting procedures and satisfactory Criminal Background Checks or equivalent covering the previous 10 years' employment history.
Safeguarding
Co-operates and works with relevant agencies to establish and maintain systems to protect children. We responsible for ensuring the welfare, health and well-being of all children and young people. Creates a vigilant organisational culture which monitors and prioritises the safeguarding of children and young people above all considerations.
Please visit our website to find out more about the school:
Tenby International School Tropicana Aman | International Curriculum
Maklumat Tambahan Jawatan Kosong
Tahap Pekerjaan : Non-Executive
Kelayakan : Others, General Work
Pengalaman Kerja : 3 years
Jenis Kerja : Full-Time
Pengkhususan Kerja : Others, General Work / 514, 110
Maklumat Syarikat Majikan, [SYARIKAT]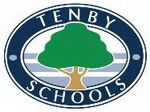 The Tenby Schools GroupTenby Schools is a rapidly expanding group of international and Malaysian private schools in Malaysia. Having started in Ipoh, there are now also Tenby Schools in Penang, Setia Eco Park in Shah Alam, Setia Eco Gardens in Johor Bahru, Setia Ecohill in Semenyih and our newest school, Tropicana Aman in Kota Kemuning.Our vision is "A United World At Peace – Through Education" and is shared by all our schools. We are dedicated to bring together students from different cultures and nationalities and educate them to become the global citizens of the future – young people with respect for one another, confidence in themselves and the determination to become outstanding achievers.HISTORY AND PRESENTTenby Schools Ipoh was established in 1960 by British expatriates who wanted their children to receive high-quality education based on the British system.  The school started as an expatriate kindergarten that became an international school, Tenby International School (TIS), Ipoh, which later expanded to include a private Malaysian school, Sekolah Tenby.  TIS, Ipoh is also the first school in the group to offer the Cambridge International A-Level Programme since 2010, alongside the other curricula on the same campus.Tenby Schools Penang began life as a local kindergarten and a private school, with Tenby International School (TIS), Penang being established in 2007. In 2011, the school moved into its current location, a purpose-built campus conveniently located in Tanjung Bungah.  The school complex is equipped with modern facilities, supported by a strong faculty of teaching staff.Tenby Schools Setia Eco Park is the first purpose-built school in the group.  Located on a 20-acre site in the award-winning Setia Eco Park development, the school offers top-class education from Early Years up to the Sixth Form. Since its establishment in 2008, Tenby Schools Setia Eco Park has become one of the most popular international/private schools in the Klang Valley. The school commenced the Cambridge International A-Level Programme in 2012 for its Sixth Form.Tenby Schools Setia Eco Gardens in Johor Bahru commenced operation in January 2013, offering an international studentcentred programme for Early Years, Primary and Secondary students. There are plans to introduce a Sixth Form in the near future.Tenby International School Setia EcoHill in Semenyih commenced operation in September 2016, offering an international student-centred programme for students from Early Years up to the Secondary levels, focusing on the development of responsible learners who are both independent and creative thinkers. Both the
Primary and Secondary schools are located on a 14-acre purpose-built campus, with a capacity for 1800 students, which is equipped with modern teaching and learning facilities.Tenby International School Tropicana Aman is the latest Tenby campus set to open in September 2018. This new school is designed, from inception, to meet the educational needs of 21st Century learners in a lush, spacious and conducive environment of Tropicana Aman within the vicinity of Kota Kemuning, Selangor. The School offers international curriculum for students from Early Years up to the Secondary Levels. Both primary and secondary schools are located on a 10-acre purpose-built campus with 1,800-student capacity, fully equipped with modern teaching and learning facilities.
Maklumat Tambahan Syarikat [SYARIKAT]
Saiz Syarikat : 1 – 50 Employees
Masa Pemprosesan Permohonan : 12 days
Industri : Education
Elaun dan Lain-lain : Dental, Medical, Regular hours, Mondays – Fridays, Insurance Coverage – Group H&S & Group PA, As per staff handbook
Lokasi : Selangor