Jawatan Kosong History Teacher di [SYARIKAT]
KETERANGAN JAWATAN KOSONG
Al-Hamra Integrated School is seeking a passionate and qualified History Teacher to join our team. As a History Teacher, you will be responsible for delivering engaging and comprehensive history lessons to students, fostering a love for the subject and promoting critical thinking and analytical skills. You will play a vital role in shaping students' understanding of historical events, cultures, and societies.
Responsibilities:
Develop and implement lesson plans that align with the school's curriculum and educational standards.
Deliver engaging and interactive history lessons to students of varying grade levels.
Utilize a variety of instructional strategies and resources to cater to diverse learning styles and abilities.
Create a positive and inclusive classroom environment that promotes active participation and collaboration.
Foster critical thinking, analysis, and interpretation skills among students through discussions, projects, and assignments.
Assess and evaluate students' progress through regular assignments, tests, and examinations.
Provide timely and constructive feedback to students to support their academic growth and development.
Maintain accurate and up-to-date records of students' attendance, grades, and performance.
Communicate effectively with students, parents, and colleagues to address any concerns or issues.
Stay updated with the latest developments in the field of history and incorporate relevant and current content into lessons.
Qualifications:
Bachelor's degree in History or a related field. A master's degree is preferred.
Prior experience teaching history at the appropriate grade level.
Strong knowledge and understanding of historical events, cultures, and societies.
Excellent communication and interpersonal skills.
Ability to engage and inspire students in the learning process.
Proficiency in using technology for instructional purposes.
Maklumat Tambahan Jawatan Kosong
Tahap Pekerjaan : Junior Executive
Kelayakan : Education/Training, Education
Pengalaman Kerja : 1 year
Jenis Kerja : Full-Time
Pengkhususan Kerja : Education/Training, Education / 507, 105
Maklumat Syarikat Majikan, [SYARIKAT]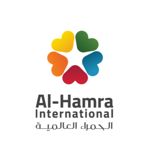 Al-Hamra Integrated School is an educational initiative under Awqaf Education Sdn. Bhd.
An integrated international Islamic education institution that aims to produce inspiring future leaders of tomorrow through creating the culture of Khairu Ummah. We aspire to deliver holistic educational excellence by offering Cambridge Assessment International Education and MOE syllabus while holding Al-Quran and Sunnah as our core principles.
Maklumat Tambahan Syarikat [SYARIKAT]
Saiz Syarikat : 1 – 50 Employees
Masa Pemprosesan Permohonan : 30 days
Industri : Education
Elaun dan Lain-lain : Regular hours, Mondays – Fridays
Lokasi : Petaling Jaya