Jawatan Kosong Preschool/Kindergarten/Nursery Branch Principal di [SYARIKAT]
KETERANGAN JAWATAN KOSONG
Responsibilities and Duties
General Duties
Ensure the overall smooth running of the AZ Nursery/Preschool in terms of general administration, overseeing/coordinating all curriculum and activities deliveries by teachers.
Ensure overall well-being and safety of the children, responsible for regular good communication with every parent.
Provide leadership, mentorship and management of faculty and staff – staff recruitment, hire, development, training, evaluation, and provide motivation and a positive working environment, and lead school improvement.
Communicate the vision, ethos, and mission of the school to all stakeholders/parents, and be an active listener and motivator to provide a positive work environment. The person must oversee the Centre's facilities by supervising the maintenance
Regularly attending headquarters' meetings or training programme
Prepare, administer and oversee the overall budget of the branch
Overseeing facilities by supervising the maintenance and hygiene of all facilities and equipment, identifying and planning for future facilities need.
Ensuring the operation of the branch reflects our company's ethos, and philosophy and ensuring the company's mission is implemented.
Public speaking presentation and able to promote the company positively.
Education standards and student welfare
Monitor and maintain standards set by AZ Preschool
Monitor staff and children attendance, lesson planning, maintaining guidance, and health and food services for the children.
Monitor and maintain an overview of the curriculum and co-curriculum to ensure effective implementation and ensure the highest possible quality of education for the children.
To promote a positive and professional yet fun learning culture for the children.
Actively fostering positive relationships with the children.
Customer Management
Regular communication and meetings with parents
Handle complaints in a professional manner
Staff Management
Manage the timetable and manpower allocation of teaching staff
Managing poor performers
Establishing a positive working environment and leading by example
Work with the management team to resolve strategies to improve the overall operational matter
Provide appropriate mentoring and training to staff
Communicate effectively at all levels
Why join us?
Young, dynamic, fun, ambitious and fast-growing group
Proven track record of career progression advancement from Intern, junior teacher, to the senior teacher, to centre principal, as well as a business partner.
Continuing Professional Development, Training provided and sponsored (Including International Trainers)
Benefits:
EPF, Socso, Annual leaves, Maternity leaves etc.
Profit-sharing scheme
Annual Increment & Bonus
Career promotion
Accident protection inurance
Legal advice and discounted services
Discounted school/childcare for staff
Lunch provided
Team bonding activities (Twice a year) including company trips and outdoor activities
Travel / Accommodation allowance (case by case basis and after probation)
Rewards ad recognition programme
Qualifications/Requirements
At least 3 years of teaching experience in a nursery or pre-school with at least 1 year in a leadership role
High EQ & AQ, mature, exemplary leadership and management skills are essential
Excellent communicator and exceptional interpersonal skills
Full-time 
Maklumat Tambahan Jawatan Kosong
Tahap Pekerjaan : Manager
Kelayakan : Education/Training, Education
Pengalaman Kerja : 2 years
Jenis Kerja : Full-Time
Pengkhususan Kerja : Education/Training, Education / 507, 105
Maklumat Syarikat Majikan, [SYARIKAT]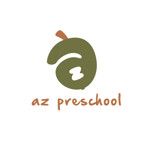 AZ Nursery & Preschool was established in January 1988, with more than 30 years of preschool education experience. We offer infant care, toddler care, playgroup, and preschool services to parents and aim to be one of the leading early years' education groups. We welcome passionate, motivated and positive-thinking individuals to join our team to nurture future leaders. We are a young, dynamic and fun team, one of the fastest-growing groups.
Maklumat Tambahan Syarikat [SYARIKAT]
Saiz Syarikat : 1 – 50 Employees
Masa Pemprosesan Permohonan : 24 days
Industri : Education
Elaun dan Lain-lain : Education support, Miscellaneous allowance, Loans, Parking, Vision, Regular hours, Mondays – Fridays, Career Development Pathway and Plan, Company uniform
Lokasi : Batu Pahat