Jawatan Kosong Kindergarten Teachers di [SYARIKAT]
KETERANGAN JAWATAN KOSONG
您是否热衷于塑造年轻人的思维,对未来的一代产生积极影响?我们正在寻找敬业、热情洋溢的教师加入我们的团队。
职责:
– 数学教授(中文授课)或华语课程,对象为3至6岁学生
– 准备每周的教学计划
– 将技术和互动元素阿姆斯特丹课堂教学
– 与家长建立密切关系
– 准备和分配作业
– 准备并批改审查试卷
– 监督学生的学习进步,包括学业发展、社交技能和行为改进
– 管理课堂行为
– 培训学生参加运动会、毕业典礼舞蹈
福利:
– 薪资范围从RM1700至RM3000,取决于背景和经验
– 基金会(EPF)/社会安全保险(SOCSO)/EIS
– 保险福利
– 花红
– 教师培训及其他督导措施
资格要求:
– 拥有SPM、STPM、DECE或BECHE学历来自认可学院或大学
– 会使用Microsoft Word
– 良好的沟通技巧。
  Responsibilities
●      Teach Mathematics (CHI) or CHI language ( 3 to 6 years old).
●      Prepare weekly lesson plans for the subjects.
●      Integrate technology and interactive elements into the classroom.
●      Build rapport with parents.
●      Prepare and assign homework.
●      Prepare and grade assessment papers.
●      Monitor and evaluate student progress, including academic growth, social skills, and behaviour modification.
●      Classroom behavioural management.
●      Train students for sports day, graduation, and concert.
Benefits
●      Salary ranges depending on background & experience.
●      Epf/Socso/Eis
●      Insurance
●      Annual Bonus
●      Teachers Training & others
Qualifications
●      SPM, STPM, DECE, and BECHE from an accredited college or university.
●      Proficient in Microsoft Word
●      Strong verbal and interpersonal communication skills
Maklumat Tambahan Jawatan Kosong
Tahap Pekerjaan : Entry Level
Kelayakan : Education/Training, Education
Pengalaman Kerja :
Jenis Kerja : Full-Time
Pengkhususan Kerja : Education/Training, Education / 507, 105
Maklumat Syarikat Majikan, [SYARIKAT]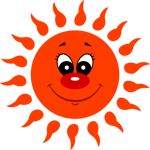 Tadika Keembong is a renowned and trusted early childhood education centre dedicated to providing high-quality care and education for young children. Established in 1994, our kindergarten has been a cornerstone of the community, fostering the growth and development of children aged 3 to 6 in a nurturing and stimulating environment.
We're a trilingual kindergarten where children have the opportunity to learn the three main languages of Malaysia. Teachers and staff are also multi-cultural and diversified. Unity and teamwork are our priorities.
Maklumat Tambahan Syarikat [SYARIKAT]
Saiz Syarikat : 1 – 50 Employees
Masa Pemprosesan Permohonan :
Industri : Education
Elaun dan Lain-lain : Regular hours, Mondays – Fridays, Casual (e.g. T-shirts)
Lokasi : Johor Bahru