Jawatan Kosong Manager – Registry and Quality Assurance di [SYARIKAT]
KETERANGAN JAWATAN KOSONG
JOB PURPOSE
The Manager is to assist the Registrar and support in the management and operations of Policy and Governance matters in fulfilling its roles and objectives on compliance, assurance and technical enhancements related to relevant laws on Higher Education. The Manager provides advice, guidance to monitor that legal obligations, policies, licenses, and entry requirements are met across all areas of the University and College according to Acts which are operationalised, and entry requirements approved to support admission cases and operations of the university and college.
KEY RESULT AREAS/ RESPONSIBILITIES
Liaise with the relevant government authorities: Ministry of Higher Education, Malaysian Qualifications Agency, National Accreditation Board, State Education Department, and other related departments as and when assigned.
Prepare correspondence with government authorities, universities, institutions, or bodies as and when assigned.
Provide information and prepare documents on matters under the purview of the the Registry and Quality Assurance (RQA) Department.
Communicate the requirements and actions needed to the relevant stakeholders as and when assigned.
Develop, implement, and maintain legal compliance approach for each applicable compliance obligation.
Identify and classify changes to legislation that impacts the University and College.
Assess and interpret the requirements from the Acts.
Monitor the validity date of Memorandum of Understanding / Memorandum of Agreement or any other academic contracts made with partner universities / institutions and to advise the concerned parties as and when the need arises for renewal proses.
Monitor and maintain the Risk Register for legal compliance on the requirements of the statutory acts imposed by the Ministry of Higher Education, Malaysian Qualifications Agency National Accreditation Board, Professional Bodies, and other statutory bodies.
Establish contacts and maintain rapport and relationships with tertiary institutions and relevant bodies or associations as and when assigned.
Develop policies and practices for entry requirements managements, monitor developments in technology and maintain technological systems to support entry requirements managements and record keeping functions for Regulatory and Governance Department.
Direct the activities of the the Registry and Quality Assurance (RQA) Department to ensure security and integrity of the institutional licence and programme approvals.
Review and monitor applicable Registry policies.
Support the proposals for the Honorary Awards to Senate and Council for Convocation.
Ensure that academic certificates comply with the requirements of the institution and the Malaysian Qualifications Agency.
Provide relevant input and feedback on developmental needs of staff.
Other responsibilities that may be assigned to you from time to time.
JOB SPECIFICATION
MINIMUM ACADEMIC/ PROFESSIONAL QUALIFICATION
Educated to degree level or equivalent in a relevant discipline.
Relevant postgraduate/ professional qualification is preferred.
Good level of competency in written and spoken English and Bahasa
RELATED EXPERIENCE
Preferably at least 5 years of working experience in education or related industry, with good track record in leadership and managing improvement initiatives.
Minimum of three years' experience of leadership/management in general management environment.
Expert knowledge, interpretation and application of Malaysian Higher Education and related law.
Experience of policy development to comply with legislation and meet business needs.
Experience of managing change.
Experience of working closely with different stakeholders across all levels of the organisation including senior-level leadership.
Experience of providing excellent stakeholder service.
COMPETENCIES (KNOWLEDGE, SKILLS & ABILITIES)
Knowledge of statutory, regulatory, higher education entry requirements, managing policy and processes
Knowledge in project management and people management
Competent with Microsoft Office Programme
Knowledge on best practices of industry
Knowledge on research methods
Strong leadership and managerial skills
Strong interpersonal skills, diplomatic, and professional
Works well in a high performing team environment.
Process oriented, ability to trouble shoot and employ problem-solving skills.
Proactive, strategic, and detail-oriented
Committed to quality, efficiency, and effectiveness.
Results and outcome based.
Creative and future driven
Risk oriented and resolve conflicts constructively.
The company reserves the right to amend or include additional details of your job description at any point of time in any form of communication.
Maklumat Tambahan Jawatan Kosong
Tahap Pekerjaan : Manager
Kelayakan : Education/Training, Education
Pengalaman Kerja : 5 years
Jenis Kerja : Full-Time
Pengkhususan Kerja : Education/Training, Education / 507, 105
Maklumat Syarikat Majikan, [SYARIKAT]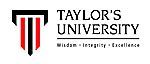 TAYLOR'S UNIVERSITY is a leading international university amongst the top 10 Malaysian universities. With an unparalleled reputation for outstanding experience provided to its students, Taylor's University is pioneering an approach to university education which aims to develop the intellectual, physical and emotional capability of its students and make them the first choice for employers of graduates. The University plans to build on its strength to move into the league of top 100 Asian universities.Since its inception in 1969, Taylor's has become one of Malaysia's most successful and reputable private high education institutions. Taylor's has continuously provided excellent services for its students in terms of diverse study options, relevant curriculum and teaching methods, ongoing partnerships with leading universities worldwide, strong industry linkages, up-to-date facilities and well-equiped campuses.Taylor's University is also a member of the Taylor's Education Group, which also comprises Taylor's College, Garden International School, Australian International School Malaysia, Sri Garden International School, Nexus International School, Putrajaya and Nexus International School Singapore.
Maklumat Tambahan Syarikat [SYARIKAT]
Saiz Syarikat : 1001 – 2000 Employees
Masa Pemprosesan Permohonan : 21 days
Industri : Education
Elaun dan Lain-lain : Dental, Education support, Medical, Regular hours, Mondays – Fridays, Business (e.g. Shirts)
Lokasi : Subang Jaya