Jawatan Kosong Principal (KL / Selangor- Rawang) di [SYARIKAT]
KETERANGAN JAWATAN KOSONG
Duties & Responsibilities
1.    Marketing and Student Enrolment
·      Manage Facebook page to increase centre branding and awareness.
·      To achieve student's enrolment KPI set quarterly.
·      To join any marketing related event by request.
2.    Staffing and Human Resource Management
·      Providing leadership and management of employees.
·   Arrange and monitor attendance, performance, and punctuality of all facilitators for monthly teacher's training.
3.    Centre Operations
·    Monitor and maintain consistent standard for facilitators and students' behaviour, monitor attendance, maintain guidance, health and food services for the children.
·    Oversee school facilities by supervise the maintenance of all facilities and equipment, identify and plan for future facilities need, develop procedures for centre's safety and emergencies.
·      To maintain regulatory or compliance documentation and operational records according to Eduwis program and system.
·      Attends monthly teacher's training and / or additional training organized by Eduwis franchisor.
·      Manage budget, including prepare, administer and oversee the budget.
·      Handling procurement of the centre including materials, ingredients and equipment needed for operations.
·      Participate in parent communications.
·      Guide and lead teachers in carrying out teaching and activities.
. Coordinate and implement all annual activities and involvement.
1.    营销和招生
管理 Facebook 页面以提高中心品牌和知名度实现每季度
设定的学生入学 KPI
2.    人员配备和人力资源管理
提供对员工的领导和管理
安排和监控所有辅导员的出勤率、表现和准时性,以进行每月的教师培训
3.    中心运作
监控并保持协调员和学生行为的一致标准,监控出勤情况,为儿童保持指导、健康和食品服务
通过监督所有设施和设备的维护来监督学校设施,确定和计划未来的设施需求,制定中心安全和紧急情况的程序
根据 Eduwis 计划和系统维护监管或合规文件和操作记录
参加由 Eduwis 特许人组织的月度教师培训和/或额外培训
管理预算,包括准备、管理和监督预算
处理中心的采购,包括运营所需的材料、配料和设备
参与家长沟通
指导和带领教师开展教学和活动
协调和实施所有年度活动和参与
Maklumat Tambahan Jawatan Kosong
Tahap Pekerjaan : Senior Executive
Kelayakan : Education/Training, Education
Pengalaman Kerja : 1 year
Jenis Kerja : Full-Time
Pengkhususan Kerja : Education/Training, Education / 507, 105
Maklumat Syarikat Majikan, [SYARIKAT]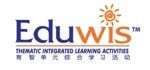 Eduwis Sdn. Bhd. is an early childhood education franchise company that offers a proven program and system in managing a preschool. Eduwis program is developed locally and aimed to popularise quality early childhood education.Eduwis Sdn. bhd. is registered as franchisor under Ministry of Domestic Trade, Consumerism and Cooperation (KPDNKK) in Malaysia. In 2015, Eduwis is certified for Tadika franchise by Ministry of Education Malaysia. We are also a member of Malaysia Franchise Association (MFA) since 2014. Likewise, we are an approved training provider from Human Resource Development Fund (HRDF) and Open University Malaysia (OUM).To keep up with our company culture – "On-going learning, on-going creating, on-going developing", we have monthly teacher's training for all our franchisees and educators. In 2016, we introduced Executive Diploma in Early Childhood Education course collaborate and approved by Open University Malaysia.
In view of the company's Malaysia and overseas expansion, we would like to recruit dedicated, innovative, competent and fun people to shape the future of the company. If you are up for challenge and vision to become a leader, you might be the one we are looking for.
Maklumat Tambahan Syarikat [SYARIKAT]
Saiz Syarikat : 1 – 50 Employees
Masa Pemprosesan Permohonan : 9 days
Industri : Education
Elaun dan Lain-lain : Education support, Miscellaneous allowance, Vision, Business (e.g. Shirts)
Lokasi : Kuala Lumpur