Jawatan Kosong Music Teacher – Primary and Secondary di [SYARIKAT]
KETERANGAN JAWATAN KOSONG
We are looking for highly enthusiastic and qualified teachers who can teach Music to students.
Experience
A minimum of 4 years relevant teaching experience is preferred; experience gained in an international school and/or internationally, are highly desirable
Teaching of the core subjects at IGCSE level
Knowledge and experience of Cambridge Education and/or the National Curriculum
Up to at least two sessions of CIE face to face subject training would be an advantage
Successful evidence of differentiated lesson delivery to students with a wide range of needs
Successful experience of managing an effective classroom environment to support pupil learning and positive behavior and improving student attainment
Proven ability to use ICT and new technologies to enhance the quality of teaching and learning for all students as well as in the organization and management of their role
Evidence of responsible, effective and motivated tutoring skills
Responsibilities
To teach according to the timetable for the current year, ensuring that lessons are planned, ordered and effective
To be aware of the need to differentiate work and challenges according to the ability of the pupils, whilst maintaining high expectations of all and taking full account of any linguistic or other special needs
To work as part of a team, in harmony with and for the furtherance of the School's ethos and declared educational aims and priorities
To be supportive of the department's aims, agreed teaching styles, methods of assessment and other policies
Communicate regularly with the parents about the progress of the student.
To provide parents with written reports on their children's work and progress according to current School policy and to attend parent-teacher meetings
Support learners to set their own goals and objectives by promoting independent learning
To facilitate the development of pupils' confidence, self-esteem, determination, responsibility and personal pride in achievement, behaviour and appearance
To establish and maintain high standards of communication with pupils, staff and parents
To take an interest in how the School functions and to convey suggestions for improvement to the Head of Department and Senior Management Team from time to time
Engage in personal learning and professional development, seeking feedback from others to improve teaching and learning strategies
Job Requirements
To provide professional leadership and management of all aspects of specialised subject matter at Key Stages 1/2/3/4 or 5 
Working knowledge of the CIE curriculum
To be accountable for high quality teaching and learning
To manage resources efficiently and effectively
To improve standards of teaching and learning for all pupils within the Key Stage
Attitude and Character
Must have an international mindset for lifelong learning, committed, enthusiastic, ethical 
Must possess leadership qualities, strong organizational culture, technology skills and a team player
Maklumat Tambahan Jawatan Kosong
Tahap Pekerjaan : Non-Executive
Kelayakan : Education/Training, Education
Pengalaman Kerja : 4 years
Jenis Kerja : Full-Time
Pengkhususan Kerja : Education/Training, Education / 507, 105
Maklumat Syarikat Majikan, [SYARIKAT]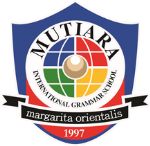 Mutiara International Grammar School (MIGS) is a privately-owned international school located in Kuala Lumpur, Malaysia. Established in 1997, MIGS educates students in the Early Years section, through the Junior school and culminates in the Senior School. The School is guided by the Cambridge Pathway and offers internationally recognized qualifications from the Cambridge Assessment International Education (CAIE) suite of examinations.
We are currently a medium-sized school representing over 25 different nationalities in purposeful classes.  With a staff strength of 80, the School strives to deliver quality learning at all times in a distinctive, supportive, and friendly family environment.
Maklumat Tambahan Syarikat [SYARIKAT]
Saiz Syarikat : 51 – 200 Employees
Masa Pemprosesan Permohonan :
Industri : Education
Elaun dan Lain-lain : Regular hours, Mondays – Fridays, Formal (e.g. Shirts + Ties), Meals
Lokasi : Ampang