Jawatan Kosong Assistant Manager, Performance Management (JR0023090) di [SYARIKAT]
KETERANGAN JAWATAN KOSONG
ABOUT US
We've got modern day solutions for all your modern day delivery woes.
In a world that's constantly on the move, we know how important it is to keep things moving.We're on a mission to enable everyone, from single merchants to the largest companies, to move goods and e-commerce anywhere in Asia Pacific and beyond.
Logistics should be easy, quick and seamless at great rates. And we believe this standard should be the norm, not the exception as we strive to be the best logistics company in Asia Pacific. Currently, we've made our presence felt in Malaysia, Thailand, Indonesia, Philippines, India, Singapore and China. Our deep integration with Airasia's network and infrastructure puts us in a unique position to achieve what sounds impossible, and we need you to bring this to a reality. 
SALARY RANGE : MYR 5,760 – MYR 8,640
A DAY IN A LIFE
As a start up, you can expect your days to be pretty varied. Multitasking is normal, and sometimes, your skills or natural talents will be leveraged to support other business priorities. That said, the bulk of your working hours should involve you having to:
Apply analytical expertise and reporting services to key operations performance indicators in order to identify opportunities to improve service quality.
Use existing tools and methodology to conduct in-depth analysis to identify issues, problems and opportunities.
Develop or enhance tools and methodology to improve analytical and diagnostic effectiveness.
Work together with the operations team in improving service quality in relation to process flow, performance and technical efficiencies.
Establish measurable operations KPI and monitor it by providing and developing comprehensive, accurate and performance-oriented reports/dashboards.
Prepare and present findings to stakeholders in a logical, concise, and articulate manner.
Conduct on-site observations and root cause analysis with business entities to accurately identify service gaps.
Prepare detailed analytical reports, producing according to specifications and distributed according to the agreed timetable.
Collaborate closely with the operations team to understand their requirements, to be able to design and develop reports that best fits their needs.
Deep understanding on end-to-end operations data sets and shipment movement flow.
Keep track of actions that are taken to address identified problem areas and monitor performance for improvements.
Must be able to demonstrate ability to influence decisions/actions through provision of value-added inputs into the organization's business processes.
Actively monitor, escalate risk and issues to stakeholders in correspondence to operations performance and initiatives.
SKILLS
These are minimum-requirement skills and a 'must-have' for the role: (If any, otherwise you can skip)
Visualization tools such as Looker, PowerBI and Tableau.
Experience using SQL / BigQuery / PowerQuery.
Proficiency in English, both verbal and written.
Strong problem solving, continuous improvement and resourceful demeanor.
QUALIFICATIONS & EXPERIENCE
Bachelor's Degree or equivalent in relevant fields, Decision / Data Science, Mathematics, Information Technology or related field.
4 to 6 years of relevant experiences with solid background in reporting, performance management, operations and analytical skills.
BENEFITS
Work-Life at #TeamTeleport
Hot desks – On site work with flexible workspace arrangement and provide you with a change of scenery maybe in a quiet area.
Unlimited training -You will have access to a wide range of learning resources including Notion!
Ditch the Suit & Tie – Be comfortable as you are, express your inner Fashionista… as long as it's not a birthday suit!
Vacation and time away – Sometimes you need to recharge and come back energized! That's why you will get 90% off flights to destinations within AirAsia's network, 10%-15% discounts on selected eateries at KLIA2.
Growth opportunities – We embrace and take on opportunities to learn and grow at Teleport as we reimagine the way we do things. Yes, we meet the challenge head on as a team, and we celebrate together with you when you succeed and reap the rewards when the hard work pays off!
Drop us your application and our recruiters will be in touch. In the meantime, hang tight and head over to our socials page to see what we've been busy with.
We are all different – one talent to another – that is how we rely on our differences. At AirAsia, you will be treated fairly and given all chances to be your best.We are committed to creating a diverse work environment and are proud to be an equal opportunity employer.
Search Firm Representatives – AirAsia does not accept unsolicited assistance from search firms for employment opportunities. All CVs / resumes submitted by search firms to any employee at our company without a valid written search agreement in place will be deemed the sole property of our company. No fee will be paid in the event a candidate is hired by our company as a result of an agency referral where no pre-existing agreement is in place.
Maklumat Tambahan Jawatan Kosong
Tahap Pekerjaan : Senior Executive
Kelayakan : Computer/Information Technology, IT-Software
Pengalaman Kerja : 4 years
Jenis Kerja : Full-Time
Pengkhususan Kerja : Computer/Information Technology, IT-Software / 508, 191
Maklumat Syarikat Majikan, [SYARIKAT]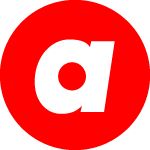 Find your career destination with AirAsia! 
It all starts here. 20 years ago, a dream took flight – shaping and forever changing the travel industry in Asia. The idea was simple – make flying affordable for everyone.
We started off as just an airline, but today we are now something much, much more. From a network of gateways and getaways, our businesses now include making logistics and banking more accessible (Teleport, BigPay), linking farms with businesses (airasia grocer), and offering online tech education and entrepreneurship (Redbeat Academy). airasia Super App, our one-stop travel, e-commerce and fintech platform, offers more than 15 lines of products — from travel to lifestyle to finance, there is something on airasia Super App for everyone.
Wait no more and visit our career page and be part of our Allstars family.
Maklumat Tambahan Syarikat [SYARIKAT]
Saiz Syarikat : More than 5000 Employees
Masa Pemprosesan Permohonan : 11 days
Industri : Aerospace / Aviation / Airline
Elaun dan Lain-lain : Dental, Education support, Medical, Loans, Sports (e.g. Gym), Vision, Regular hours, Mondays – Fridays, Casual (e.g. T-shirts), Travel benefits
Lokasi : Petaling Jaya