Jawatan Kosong Visual Designer (JR0021077) di [SYARIKAT]
KETERANGAN JAWATAN KOSONG
Summary
A brand has its own identity, attitude, beliefs, story and character – and just like many successful startups, Teleport is our new identity and our story to tell. This brand of ours coupled with our current fast-paced on-goings (new deals, new brand image, new hires, new JVs) should be effectively communicated both internally amongst our Teleport family and externally with our stakeholders and the public.
We are looking for a thoughtful, creative and open-minded communicator. As a Visual Designer you will be working with a team of 7-8 and will be based out of our office in Wisma Tune, Damansara Heights, KL. You will be expected to be performing this role on a Full-Time basis. The role reports to the Head of Brand and Creative.
You will fit perfectly if you enjoy a fast-paced working environment with passionate colleagues. Having a strong, organised and structured way of delivering your thoughts will make you stand out in this application!
SALARY RANGE : RM 4,200 – RM 6,300
A DAY IN A LIFE
As a start-up, you can expect your days to be pretty varied. Multitasking is normal, and sometimes, your skills or natural talents will be leveraged to support other business priorities. That said, the bulk of your working hours should involve you having to:
Design, produce, animate and update printed and digital marketing collateral such as social media assets, banners, signage, web graphics, trade show booths, sales / corporate presentations, web mockups, display ads and landing pages.
Partner with marketing and exec team to develop strategy and tactics to create interest, demand, and recognition of the brand through the use of performance driven design; includes: strategy, implementation, execution and interpretation of data collected.
Assist to ensure all marketing communications across various channels and departments remain consistent and align with strategic marketing goals and brand guidelines.
Conceptualize strategies to translate business and marketing objectives into designs that are clear, compelling, and visually engaging.
To help you adapt better, we would like to share our beliefs on leadership. Put simply, you are a leader, we all are leaders and good leaders:
Roll up their sleeves as needed, and never delegate work that one would not be willing to do themselves.
Do what is needed to get things done, as they believe speed is more important than anything else to effect change.
Over-communicate, particularly as they are all quite autonomous.
Take care of our staff, and treat them as they would want to be treated.
Are rigid on goals, but flexible on the details.
SKILLS
These are minimum-requirement skills and a 'must-have' for the role:
Language Skills: Highly proficient in English.
Highly proficient in with Adobe Creative Suite and comfortable with and Google Suite.
Strong conceptual thinking.
Strong portfolio of conceptual work that demonstrates deep expertise in strategy and additional expertise across print, typography, iconography and motion graphics.
Capable to assist with delegation of tasks to and overseeing progress of colleagues.
Ability to meet deadlines and adapt to quick changes.
Independent and requires minimal supervision.
Meticulous and self-driven.
Fun with a positive nature.
These are skills that are 'nice-to-have' and will make you stand-out in the job application:
Detailed oriented and thoughtfulness that are translated in the deliveries of your work.
Strong knowledge in branding/communication practices and techniques.
Must be able to multitask and work well under pressure.
People person and team player.
Resourcefulness in finding solutions.
Good understanding in basic design, social media platforms, web design and development, scriptwriting.
QUALIFICATIONS & EXPERIENCE
Degree in Design, Interactive Design, Visual Studies, or other design-related field is an advantage but not critical.
Five years experience in graphic design working within a marketing, advertising, agency or in-house environment, with strong preference towards experience in B2B/B2C marketing.
BENEFITS
Hot desks – Collaborative & team-oriented atmosphere, work with your team or on your own.
Ditch the Suit & Tie – Be comfortable as you are, express your inner Fashionista… as long as it's not a birthday suit!
Vacation and time away – Sometimes you need to recharge and come back energized! That's why you will get 90% off flights to destinations within AirAsia's network, 10%-15% discounts on selected eateries at KLIA2.
Growth opportunities – We embrace and take on opportunities to learn and grow at Teleport as we reimagine the way we do things. Yes, we meet the challenge head on as a team, and we celebrate together with you when you succeed and reap the rewards when the hard work pays off!
EQUAL OPPORTUNITY EMPLOYER
Teleport is an Equal Opportunity Employer. All qualified applicants will receive due consideration for employment regardless of race, colour, religion, disability, sex, age, ethnic or national origin, marital status, sexual orientation, gender identity or presentation, pregnancy or any other status protected by National Law.
We are all different – one talent to another – that is how we rely on our differences. At AirAsia, you will be treated fairly and given all chances to be your best.We are committed to creating a diverse work environment and are proud to be an equal opportunity employer.
Search Firm Representatives – AirAsia does not accept unsolicited assistance from search firms for employment opportunities. All CVs / resumes submitted by search firms to any employee at our company without a valid written search agreement in place will be deemed the sole property of our company. No fee will be paid in the event a candidate is hired by our company as a result of an agency referral where no pre-existing agreement is in place.
Maklumat Tambahan Jawatan Kosong
Tahap Pekerjaan : Senior Executive
Kelayakan : Arts/Media/Communications, Arts/Creative Design
Pengalaman Kerja : 5 years
Jenis Kerja : Full-Time
Pengkhususan Kerja : Arts/Media/Communications, Arts/Creative Design / 504, 101
Maklumat Syarikat Majikan, [SYARIKAT]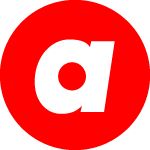 Find your career destination with AirAsia! 
It all starts here. 20 years ago, a dream took flight – shaping and forever changing the travel industry in Asia. The idea was simple – make flying affordable for everyone.
We started off as just an airline, but today we are now something much, much more. From a network of gateways and getaways, our businesses now include making logistics and banking more accessible (Teleport, BigPay), linking farms with businesses (airasia grocer), and offering online tech education and entrepreneurship (Redbeat Academy). airasia Super App, our one-stop travel, e-commerce and fintech platform, offers more than 15 lines of products — from travel to lifestyle to finance, there is something on airasia Super App for everyone.
Wait no more and visit our career page and be part of our Allstars family.
Maklumat Tambahan Syarikat [SYARIKAT]
Saiz Syarikat : More than 5000 Employees
Masa Pemprosesan Permohonan : 11 days
Industri : Aerospace / Aviation / Airline
Elaun dan Lain-lain : Dental, Education support, Medical, Loans, Sports (e.g. Gym), Vision, Regular hours, Mondays – Fridays, Casual (e.g. T-shirts), Travel benefits
Lokasi : Kuala Lumpur