Jawatan Kosong 2D/Game Illustrator di [SYARIKAT]
KETERANGAN JAWATAN KOSONG
The Company Info
We are looking for a talented Illustrator to specialise and create the visual elements of a game, such as characters, scenery, objects, surface textures, environment, lighting, vehicles, weapons, clothing, props, and even user interface components.
In this position, you will create compelling, emotionally impactful artwork that fits and enhances the established style and branding of our desktop and mobile platform.
We have a fast-paced, collaborative environment where you will work with art directors, designers, developers, animators, and quality assurance testers, as well as those involved in the management and marketing of the game.
2D artists are sometimes known as concept artists and their sketches can help 3D artists to picture what the game could look like.
Your new role in the Company
• Ability to use your skills in drawing, colour, composition, and storytelling to create engaging images that enliven product descriptions, technical data, and key brand messages for our customers.
• Ability to push creative projects from concept to final execution.
• Maintaining existing products and providing assets for marketing purposes.
• The ability to calmly problem-solve issues that may arise in an environment which can be pressured.
• Ensure artwork follows the agreed project style.
• Report progress to your manager or the lead artist on a regular basis.
• Strong organizational and time management skills to enable you to work to deadlines and complete tasks efficiently.
• Excellent attention to detail to ensure work is completed to a high standard and in line with the desired style.
• Keep your skill set up to date and learn about new software as and when required.
• Prepare rough drafts according to requirements.
• Brainstorm with the design team to come up with new ideas, patterns, and styles.
What you will need to succeed
Experience:
• Candidate must possess at least Diploma / Bachelor's degree / Higher Graduate, in related field.
• Proven work experience as an Illustrator, Graphic Designer or similar role.
• Able to demonstrable portfolio of completed illustrations.
Competencies:
• Solid knowledge of image editing and digital sketching software, like Photoshop, and Adobe Illustrator.
• Combine hand-drawing and painting with digital media to create complete illustrations.
• Strong aesthetic and conceptual skills.
• Good communication and teamworking skills, to be able to liaise effectively with other game artists and members of the wider team.
• Self-motivation and the ability to work independently for extended periods
• A knowledge of, and passion for, games and the games industry.
• Positive working attitude. Understanding. Willing to learn.
• Self-motivated, disciplined, driven, strategic-minded and a great team player.
What do we offer
• Structured and clear career path, up to management level.
• Employee development and great exposure in a fast-paced working environment.
• Both the monetary and non-monetary rewards come with the hard work and result. Empowerment and entrusted leadership style.
• Young, vibrant, and energetic team.
What you should do now
If you believe that you have the right experience, skills and a strong drive to succeed, click apply now to register your interest and present your resume for the role.
Maklumat Tambahan Jawatan Kosong
Tahap Pekerjaan : Junior Executive
Kelayakan : Arts/Media/Communications, Arts/Creative Design
Pengalaman Kerja : 3 years
Jenis Kerja : Full-Time
Pengkhususan Kerja : Arts/Media/Communications, Arts/Creative Design / 504, 101
Maklumat Syarikat Majikan, [SYARIKAT]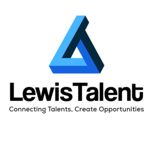 Maklumat Tambahan Syarikat [SYARIKAT]
Saiz Syarikat : 1 – 50 Employees
Masa Pemprosesan Permohonan :
Industri : Human Resources Management / Consulting
Elaun dan Lain-lain :
Lokasi : George Town