Jawatan Kosong Account cum Admin Clerk (Selangor) di [SYARIKAT]
KETERANGAN JAWATAN KOSONG

Description

• Assist in account department documentation control and filing arrangement.
• Assist finance team on clerical tasks like filing, mailing, and franking of billings to customers.
• Assist in day-to-day accounting operation functions and activities.
• Coordinate and compile finance documents to Headquarter (HQ).
• Handle administration activities, including running of the office, courier delivery, building & facilities maintenance & etc.
• Regular check and maintain record of necessary office supplies.
• Purchase office supplies (stationeries and office groceries).
• Pick up letters from mailing box and distribute to respective departments.
• Coordinate office cleaner and maintenance of office cleanliness.
• Assist on liaising for the maintenance of office equipment like photocopier, water dispenser, franking machine and maintain proper records of the company assets, equipment, and office stationery record.
• Prepare and monitor payment processing on all administration related matters, inclusive office rental, utility bills, refreshment, photocopier rental/charges, stationery & etc. on a timely basis.
• Manage basic bookkeeping duties.
• Keep updated records of office expenses and costs.
• Ensure filing system for documents are updated regularly and readily available for audit activity.


Company

Gagasan Nadi Cergas Berhad is a public listed company listed on the ACE market of Bursa Malaysia. Formed in 1995, Nadi Cergas has grown from a contractor of building construction works to an integrated spectrum of core business. We are now primarily involved in building construction, provision of facilities management services as concessionaires, operations of district cooling system for the supply of chilled water and electricity distribution, and property development. Visit *************** to learn more about us.

OUR VISION

We aspire to become a dynamic and progressive leader in the industries we operate, harnessing leading technologies to build innovative and sustainable projects that benefit society.

OUR MISSION

We harness our resources to achieve optimum returns for our stakeholders in the areas of construction, concession, utilities provision and property development.

COME AND JOIN OUR DESIGN AND SPECIALIST TEAM

By integrating our prowess in in construction with visionary design, we have carved a distinct expertise in construction buildings and infrastructure of unparalleled quality via our integrated 'design & build' scope of services. Herewith, Gagasan Nadi Cergas is constantly looking for new talents to bring together transformation to Malaysia's landscape and betterment to the lives of Malaysian people.


–
Maklumat Tambahan Jawatan Kosong
Tahap Pekerjaan : Not Specified
Kelayakan : Admin/Human Resources, Clerical/Administrative Support
Pengalaman Kerja :
Jenis Kerja : Full-Time
Pengkhususan Kerja : Admin/Human Resources, Clerical/Administrative Support / 502, 133
Maklumat Syarikat Majikan, [SYARIKAT]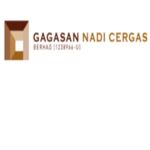 Gagasan Nadi Cergas Berhad is a public listed company listed on the ACE market of Bursa Malaysia. Formed in 1995, Nadi Cergas has grown from a contractor of building construction works to an integrated spectrum of core business. We are now primarily involved in building construction, provision of facilities management services as concessionaires, operations of district cooling system for the supply of chilled water and electricity distribution, and property development. Visit www.nadicergas.com to learn more about us.OUR VISION
We aspire to become a dynamic and progressive leader in the industries we operate, harnessing leading technologies to build innovative and sustainable projects that benefit society.OUR MISSION
We harness our resources to achieve optimum returns for our stakeholders in the areas of construction, concession, utilities provision and property development.COME AND JOIN OUR DESIGN AND SPECIALIST TEAM
By integrating our prowess in in construction with visionary design, we have carved a distinct expertise in construction buildings and infrastructure of unparalleled quality via our integrated 'design & build' scope of services. Herewith, Gagasan Nadi Cergas is constantly looking for new talents to bring together transformation to Malaysia's landscape and betterment to the lives of Malaysian people.
Maklumat Tambahan Syarikat [SYARIKAT]
Saiz Syarikat : 51 – 200 Employees
Masa Pemprosesan Permohonan : 29 days
Industri : Construction / Building / Engineering
Elaun dan Lain-lain : Dental, Medical, Regular hours, Mondays – Fridays, Business (e.g. Shirts), Hospitalization, Life Insurance, Personal Accident Insurance
Lokasi : Petaling Jaya