Jawatan Kosong CHIEF EXECUTIVE OFFICER di [SYARIKAT]
KETERANGAN JAWATAN KOSONG
UPNM Holdings Sdn. Bhd. Is a wholly owned subsidiary of Universiti Pertahanan Nasional Malaysia (UPNM), a public university operating at Sungai Besi Perdana Camp, Kuala Lumpur, invites qualified Malaysian citizens to fill the vacancy.
Scope and responsibilities:
–         Responsible for ensuring that the company's goals and objectives are achieved.
–         Responsible for determining, and implementing the company's strategic direction to generate income and increase the company's value.
–         Managing and enforcing the effective and viable use of human resources.
–         Responsible for forming and leading the management group of UPNMHSB based on the aspirations of its establishment.
–         Ensure that the company operates according to the scope and jurisdiction as per the objectives of its establishment.
–         Responsible to the Board of Directors of UPNMHSB and Top Management of UPNM in implementing any decisions and instructions of the Board of UPNMHSB from time to time.
Qualifications:
–         At least a Bachelor's Degree with honors from a higher education institution recognized by the government in the field of finance, accounting, business management or other related fields. Candidates holding a Master's Degree in Business Management is an advantage.
–         Minimum 10 years of professional experience in senior management and company administration with preference to candidates with experience in corporate or government-owned/related companies.
–         Having high leadership characteristics, entrepreneurship, strategic thinking and competence in business organization management
Maklumat Tambahan Jawatan Kosong
Tahap Pekerjaan : Senior Manager
Kelayakan : Admin/Human Resources, Top Management
Pengalaman Kerja : 10 years
Jenis Kerja : Contract
Pengkhususan Kerja : Admin/Human Resources, Top Management / 502, 148
Maklumat Syarikat Majikan, [SYARIKAT]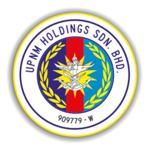 Maklumat Tambahan Syarikat [SYARIKAT]
Saiz Syarikat :
Masa Pemprosesan Permohonan :
Industri : Education
Elaun dan Lain-lain :
Lokasi : Kuala Lumpur