Jawatan Kosong RANGE OFFICER & FIREARM INSTRUCTOR di [SYARIKAT]
KETERANGAN JAWATAN KOSONG
Company Overview:
Join one of the most modern shooting clubs in the country. As a Shooting Range Officer & Firearm Instructor, you will have the privilege to work with our passionate team dedicated to promoting firearm safety, providing exceptional training experiences, and upholding the highest standards in the shooting sports industry. We are seeking for individuals either experienced or fresh graduates, who possess a genuine passion for firearms to join our exclusive team. Our shooting club is committed to continuously train and nurture these individuals to potentially become some of the most elite firearm handling experts in the country.
Position Overview:
As a Shooting Range Officer & Firearm Instructor, you will play a vital role in ensuring the smooth and safe operation of our shooting range while providing expert guidance and training to our valued members. You will have the opportunity to enhance your firearms knowledge and instructional skills through ongoing training programs, mentorship, and access to cutting-edge resources. Working alongside a dynamic team in a fast-paced and dynamic environment, you will receive unparalleled support and guidance as you strive to become one of the elite firearm handling experts in the country. This once-in-a-lifetime opportunity will allow you to make a lasting impact on the shooting community and contribute to the growth and success of our prestigious shooting club.
Responsibilities:
Range Safety:
Ensure the highest level of safety protocols are followed at all times within the shooting range.
Monitor and enforce safety rules and regulations, promptly addressing any safety concerns or violations.
Conduct regular safety inspections and maintain a clean and organized shooting range environment.
Firearm Instruction:
Deliver comprehensive firearms instruction to individuals and groups, catering to varying skill levels and experience.
Develop and implement training programs, including beginner courses, advanced techniques, and specialized disciplines.
Provide guidance on proper handling, shooting techniques, and firearm maintenance, promoting safe and responsible gun ownership.
Member Engagement:
Build positive relationships with club members, fostering a welcoming and inclusive atmosphere.
Assist members in selecting appropriate firearms and equipment for their needs, ensuring a personalized experience.
Offer advice and expertise to help members improve their shooting skills and achieve their shooting goals.
Training and Development:
Benefit from continuous training and professional development opportunities to further refine your firearm handling skills and instructional abilities.
Gain access to industry-leading resources, advanced training courses, and mentorship from seasoned professionals.
Collaborate with the shooting club's experts to develop and execute personalized development plans tailored to your unique strengths and goals.
Participate in workshops, seminars, and certifications to stay updated with the latest industry trends, techniques, and safety protocols.
Administrative Tasks:
Maintain accurate records of member attendance, training sessions, and certifications.
Assist with scheduling and coordinating range activities, events, and competitions.
Collaborate with the management team to develop marketing materials and initiatives to attract new members.
Qualifications:
Prior experience as a shooting range officer, firearm instructor, or related field is preferred but not required.
Knowledge of firearms safety principles, shooting techniques, and range operations is highly desirable.
Excellent communication and interpersonal skills, with the ability to engage and connect with individuals from diverse backgrounds.
Strong organizational skills, attention to detail, and the ability to manage multiple tasks effectively.
A passion for firearms, shooting sports, and a commitment to promoting responsible gun ownership.
Must be reliable, punctual, and able to work flexible hours, including weekends and evenings.
Must be free of any past or ongoing criminal investigation.
Ex-army, navy or airforce will be an added advantage to the application of this position.
Job Requirements:
Possess a great attitude, an open mind to learning, and a proactive approach to problem-solving.
Excellent interpersonal and communication skills to effectively engage and collaborate with teammates, members, and visitors.
Foster a positive team environment by actively communicating with colleagues and sharing knowledge and expertise.
Exhibit a strong commitment to safety, enforcing range rules, and addressing any safety concerns promptly and effectively.
Maintain a professional and courteous demeanor when interacting with members, providing exceptional customer service.
Adapt to changing priorities and handle high-pressure situations with composure and professionalism.
Continuously seek opportunities for self-improvement and growth in firearms knowledge and instructional techniques.
Able to speak all 3 Malaysian languages will be preferred
Please Note:
Due to the exclusivity of this opportunity, only three lucky individuals will be selected for this position. Applicants must demonstrate a strong passion for firearms, exceptional skills, and the ability to uphold the high standards of our shooting club. Our commitment to your growth and development as one of the elite firearm handling experts in the country sets us apart from other opportunities.
We offer a competitive compensation package, extensive training, and the chance to work in an exciting and fulfilling environment. If you are ready to take on this unique opportunity to make a difference in the shooting community and aspire to become one of the elite firearm handling experts in the country, apply now with your resume and a compelling cover letter outlining your passion for firearms and why you are the ideal candidate for this role.
Maklumat Tambahan Jawatan Kosong
Tahap Pekerjaan : Entry Level
Kelayakan : Education/Training, Training & Dev.
Pengalaman Kerja :
Jenis Kerja : Full-Time
Pengkhususan Kerja : Education/Training, Training & Dev. / 507, 121
Maklumat Syarikat Majikan, [SYARIKAT]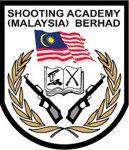 Founded in 1997, Shooting Academy (Malaysia) Berhad was set up with the intention to develop the firearm sports industry in Malaysia.
Vision
We envision a future at Shooting Academy where our company becomes internationally recognized:
as the leading shooting sports club in Malaysia with State-of-the-Art facilities for the legal and licensed industries involved in the handling of firearms or firearm enthusiasts and experts, to further take their training to the highest level;
as the central hub for tourists under the sports tourism category, firearm owners and the general public to have their first experience, learn about firearm safety standards & skills such as self defense, or boost their confidence & mental fortitude;
as the leader in private firearm sports club facilities and always stay up to date with the latest and future technological advancements.
Mission
At the beginning of each day at Shooting Academy, we remind our employees about our missions and objectives. These include:
Safety first. Always reviewing, exercising and evolving our Standard Operating Procedures;
Compliance to all legal requirements such as approvals and licenses to operate and manage our shooting sports club;
Ensuring every employee of Shooting Academy perform their duties to their fullest capacities and potential;
From the moment our clients walk in our doors, to deliver the highest form of quality services in every session until they leave wanting more;
Create and cultivate long term relationships with our club members and customers;
Continuous review and improve our products and services offered;
Identifying talent in individuals and cultivating their firearm handling skills to be able to compete on the international stage.
Life at Shooting Academy (Malaysia) Berhad
We spend a huge part of our lives working, therefore we strive to set a strong company culture that ensures our employees' career success and longevity. Everyday we endeavor to maintain an environment that is:
empowering & encouraging, so that newer recruits are able to break out of their shell, and seniors develop better leadership skills;
respectful, inclusive & caring, so that no one feels left out as our company continues to grow, and that everyone is looking out for each other;
positive, fun & engaging, so that every persons, new or old can participate and be part of this family.
Maklumat Tambahan Syarikat [SYARIKAT]
Saiz Syarikat : 1 – 50 Employees
Masa Pemprosesan Permohonan :
Industri : Education
Elaun dan Lain-lain : Education support, Miscellaneous allowance, Sports (e.g. Gym), Travel Allowance, Office: Business Wear, Operations: Range Wear (Provided), Monday – Sunday (1 day off, Friday – Sunday compulsory)
Lokasi : Kajang/Bangi/Serdang