Jawatan Kosong HUMAN RESOURCES di [SYARIKAT]
KETERANGAN JAWATAN KOSONG

Description

Support the development and implementation of HR initiatives and systems
Provide counseling on policies and procedures
Be actively involved in recruitment by preparing job descriptions, posting ads and managing the hiring process
Create and implement effective onboarding plans
Develop training and development programs
Assist in performance management processes
Support the management of disciplinary and grievance issues
Maintain employee records (attendance, EEO data etc.) according to policy and legal requirements
Review employment and working conditions to ensure legal compliance

Company

Resepi Arena Sdn Bhd is the master franchise of *************** and one of the potential fastest growing food and beverage industry in Malaysia. The numbers of sales is increasing from time to time due to increase in numbers of outlet. The concept of this business is semi-fast food, where customers order the food at the counter from the moment they enter the restaurant, then the food will be sent to them in less than 7 minutes. The environment provided is comfortable and inviting allowing the customer able to indulge the food with calm and relax. The market segment of this business is customer who has the buying power with all income level due to our food price range in average is approximate RM12.
Our goal is to provide the best "penyet" food and service from our brand, *************** Other than that is to make our brand recognize to the public base on our achievement by expansion of outlet number and variation product in the market that include "sambal terasi", as mentioned before. To make this goal success, we maximize of marketing source that include social media of Facebook, twitter, and Instagram as tool in making the brands live.
We also responsible in helping the needs such as single mother, orphanage, and the poor by execute Corporate Social Responsibility (CSR). This way also can be a marketing where public may recognise us in being humble to others. Other than that, we also do delivering service directly to our customer home in a range of 5 meter in diameter

–
Maklumat Tambahan Jawatan Kosong
Tahap Pekerjaan : Not Specified
Kelayakan : Hotel/Restaurant, Food/Beverage/Restaurant
Pengalaman Kerja :
Jenis Kerja : Full-Time
Pengkhususan Kerja : Hotel/Restaurant, Food/Beverage/Restaurant / 506, 107
Maklumat Syarikat Majikan, [SYARIKAT]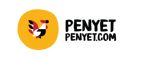 Resepi Arena Sdn Bhd was set-up on 12 October 2010. Resepi Arena Sdn Bhd. A wholly owned bumiputra company, is the master franchise of 'Dapur Penyet' in Malaysia. So far Resepi Arena Sdn Bhd has 11 outlets in Malaysia. The outlet at Alam Damai also operates Resepi Arena Sdn Bhd central kitchen.
The signature dish of Dapur Penyet is ayam penyet that is originated form Surabaya, Indonesia. Apart from ayam penyet, Dapur Penyet serves other popular dishes like empal penyet, bawal penyet, lele penyet, gado-gado, mee bakso and more. Dapur Penyet is the only restaurant serving ayam penyet dishes in Malaysia has Halal certification from Jakim.
Dapur Penyet not only serve good foods but also offer comfortable cozy ambience, fast service and great hospitability at reasonable price.
Our target is to open more outlets in Malaysia.
Maklumat Tambahan Syarikat [SYARIKAT]
Saiz Syarikat : 51 – 200 Employees
Masa Pemprosesan Permohonan :
Industri : Food & Beverage / Catering / Restaurant
Elaun dan Lain-lain : Medical, Business (e.g. Shirts), EPF, SOCSO,EIS, Staff Meal, Attendance Allowance, Active Sports Club., Mondays – Sundays ( 10a.m to 11p.m ) 2 shift
Lokasi : Cheras