Jawatan Kosong HR Executive (Employee Engagement) di [SYARIKAT]
KETERANGAN JAWATAN KOSONG
The Company Info
A fast-growing Business Process Outsourcing company that leverages on technologies that caters for diverse verticals with intelligent solutions.
Your new role in the Company
• Strategy Development:
➢ Collaborate with HR and management teams to develop an employee engagement strategy aligned with the organization's goals and culture.
➢ Identify areas for improvement and propose initiatives to enhance employee engagement.
• Program Development and Executive:
➢ Design and implement employee engagement programs and initiatives, such as recognition programs, wellness initiatives, professional development opportunities, team-building activities, and work-life balance initiatives.
➢ Coordinate and execute these programs, ensuring their effectiveness and alignment with employee needs and interests.
• Collaboration and Relationship Building:
➢ Collaborate with HR teams, managers, and employees to foster positive relationships and ensure alignment of employee engagement initiatives with organization's goals and values.
➢ Serve as resource and point of contact for employees seeking guidance or support related to engagement matters.
• Employee Surveys and Feedback:
➢ Design and conduct employee surveys, focus groups, and feedback sessions to gather insights on employee satisfaction, concerns, and suggestions.
➢ Analyze data and present findings to management.
• Stay Informed on Industry Trends:
➢ Stay up-to-date with the latest trends, research, and best practices in employee engagement.
What you will need to succeed
• Education:
➢ A bachelor's degree in human resources, organizational psychology, business, or a related field is typically required.
➢ A master's degree or relevant certifications in employee engagement or organizational development can be advantageous.
• Experience:
➢ Previous experience in HR, talent management, organizational development, or related roles, with a focus on employee engagement.
➢ Experience in implementing engagement programs and conducting employee surveys is valuable.
• Knowledge of Employee Engagement Principles:
➢ A solid understanding of employee engagement principles, best practices, and theories.
➢ Familiarity with the factors that influence employee motivation, job satisfaction, and organizational commitment.
• Communication and Influencing Skills:
➢ Excellent verbal and written communication skills to effectively engage and influence employees at all levels of the organization.
➢ The ability to convey complex concepts in a clear and relatable manner.
• Analytical Skills:
➢ Strong data analysis skills to collect, interpret, and analyze employee engagement data.
➢ Proficiency in using survey tools, data analysis software, and Microsoft Excel for data analysis and reporting.
What do we offer
Structured and clear career path, up to management level.
Employee development and great exposure in a fast-paced working environment.
Both the monetary and non-monetary rewards come with the hard work and result. Empowerment and entrusted leadership style.
Young, vibrant, and energetic team.
What you should do now
If you believe that you have the right experience, skills and a strong drive to succeed, click apply now to register your interest and present your resume for the role.
Maklumat Tambahan Jawatan Kosong
Tahap Pekerjaan : Junior Executive
Kelayakan : Admin/Human Resources, Human Resources
Pengalaman Kerja : 3 years
Jenis Kerja : Full-Time
Pengkhususan Kerja : Admin/Human Resources, Human Resources / 502, 137
Maklumat Syarikat Majikan, [SYARIKAT]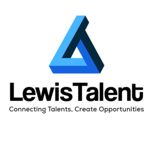 Maklumat Tambahan Syarikat [SYARIKAT]
Saiz Syarikat : 1 – 50 Employees
Masa Pemprosesan Permohonan :
Industri : Human Resources Management / Consulting
Elaun dan Lain-lain :
Lokasi : Petaling Jaya