Jawatan Kosong Group Sub Category Lead (JR0016248) di [SYARIKAT]
KETERANGAN JAWATAN KOSONG
Manager, Procurement (Airport IT) is to develop and deliver holistic Group Procurement Category Sourcing strategies for Airport IT category across the Group entities, in line with established Group Procurement agenda and relevant function priorities. Ensure timely, accurate and complete reporting on Category Spend, strategic plans, project status and performance against established KPIs.
Your day to day responsibilities look like: 
Sourcing Management:
Work with Group Procurement and Chief Finance Officer to set goals and manage overall performance of procurement function.
Drive strategic sourcing for spend categories as per operating model for the user departments in line with procurement objectives and goals.
Create economic value by driving cost reduction initiatives across the company. Work with group procurement to execute procurement strategy, carry out strategic sourcing of Information Technology/Digital/Indirect procurement, and drive cost reduction initiatives for the company.
Develop, direct and enforce e-Procurement vision and strategies to maximise the use of ICT for electronic procurement and commerce as well as establish and review processes and systems for effective and efficient procurement process flow across the company.
Ensure that adequate internal controls and segregation of duties are in place within the operations at all times.
Monitor Standard Operating Procedures (SOP) development and amendment to ensure all SOPs align with group standards and guidelines, and comply with regulatory requirements.
Oversee annual plan and budget developments for the department. Ensuring budget adherence to the approved budget.
Pro-actively review existing work processes and procedures to improve work efficiency and services of Strategic Sourcing staff.
Vendor Management:
Implement and ensure effective supplier relationship management.
Strategic relationships with suppliers to achieve best deal and cost savings on goods, services or assets purchased.
Maintain Group Panel of registered vendors/suppliers.
People Management:
Interface with key user departments and specifiers as a strategic partner to understand needs and influence sourcing decisions.
Manage the skills and competency development of procurement staff, including training development and knowledge management capabilities to ensure the right resources are in place.
Excellent team management, people and leadership skills with high level of integrity.
Excellent analytical, interpersonal and organizational skills with ability to negotiate at the highest levels of suppliers.
Manage and oversee the team to negotiate with suppliers and business partners to deliver optimum level in cost, service and quality.
Ability to analyze, evaluate and recommend on risk at strategic level
Qualifications:
At least 10 years of experience in Strategic Procurement in IT Software & Hardware sourcing, and contracting and familiar with Airline/Aiport systems would be an advantage
Understanding what the Cost Model is and differentiating Strategic Sourcing from traditional Purchasing which is a comparison of 3 price quotations
Understanding of contractual commercial risks with very strong contract drafting, and negotiation experience, including commercial thinking skills, able to understand procurement contracts and its deliverables
Experience with Best Practice Procurement Analysis and Strategy Development tools to identify saving opportunities
Able to prioritize, focus, persevere, manage time well and aim to deliver from start to finish (good project management skills), while being tolerant and having patience with people
Detail-oriented, creative, analytical and good with numbers and analysis tools (MS-Excel /Google Sheet)
Positive with self and others, good in relationship management and able to influence others
Able to network with others, be a team player; curious and strive for learning & self development
Excellent verbal and written communication skills in English
We are all different – one talent to another – that is how we rely on our differences. At AirAsia, you will be treated fairly and given all chances to be your best.We are committed to creating a diverse work environment and are proud to be an equal opportunity employer.
Search Firm Representatives – AirAsia does not accept unsolicited assistance from search firms for employment opportunities. All CVs / resumes submitted by search firms to any employee at our company without a valid written search agreement in place will be deemed the sole property of our company. No fee will be paid in the event a candidate is hired by our company as a result of an agency referral where no pre-existing agreement is in place.
Maklumat Tambahan Jawatan Kosong
Tahap Pekerjaan : Manager
Kelayakan : Manufacturing, Purchasing/Material Mgmt
Pengalaman Kerja : 10 years
Jenis Kerja : Full-Time
Pengkhususan Kerja : Manufacturing, Purchasing/Material Mgmt / 510, 140
Maklumat Syarikat Majikan, [SYARIKAT]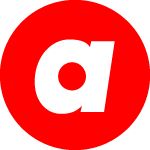 Find your career destination with AirAsia! 
It all starts here. 20 years ago, a dream took flight – shaping and forever changing the travel industry in Asia. The idea was simple – make flying affordable for everyone.
We started off as just an airline, but today we are now something much, much more. From a network of gateways and getaways, our businesses now include making logistics and banking more accessible (Teleport, BigPay), linking farms with businesses (airasia grocer), and offering online tech education and entrepreneurship (Redbeat Academy). airasia Super App, our one-stop travel, e-commerce and fintech platform, offers more than 15 lines of products — from travel to lifestyle to finance, there is something on airasia Super App for everyone.
Wait no more and visit our career page and be part of our Allstars family.
Maklumat Tambahan Syarikat [SYARIKAT]
Saiz Syarikat : More than 5000 Employees
Masa Pemprosesan Permohonan : 11 days
Industri : Aerospace / Aviation / Airline
Elaun dan Lain-lain : Dental, Education support, Medical, Loans, Sports (e.g. Gym), Vision, Regular hours, Mondays – Fridays, Casual (e.g. T-shirts), Travel benefits
Lokasi : Selangor