Jawatan Kosong Vice President – GAPM Workplace Facility Management di [SYARIKAT]
KETERANGAN JAWATAN KOSONG
Job Purpose
To manage building systems and operation of facilities in ensuring uninterrupted operations.
Monitoring all services carried-out to the said premises enabling a functional, comfortable and conducive working environment and improving productivity. 
Job Requirements
Facility Services
Drive and implement Hard Services and Soft Services at all Headoffice buildings to enhance the office environment quality within acceptable service level standards by planning and implementing a systematic Preventive, Corrective and Planned Maintenance program to minimize and mitigate breakdowns and risks of major plant failure,
Identify key initiatives, financial and other performance measures to complement organisation vision & mission 
Constantly check and ensure all the M&E plant and equipment, services and operations run smoothly and efficiently, and all necessary preventive maintenance initiatives are systematically implemented.
Ensure proper management and vendor compliance of all IFM service contracts, including deliverables, quality and level of service.
Develop and implement facilities management operational procedures, SOPs and performance measures and ensure accuracy of work methods and reliability of systems.
Assist Management on the preparations of periodical budget or annual costing for all the facilities and preventive maintenance services and monthly operation reports. Prepare periodic reports for management as necessary or as requested to track strategic goal accomplishment.
Monitor the overall R&M spending and strategize cost reduction opportunities. Verify all payments before submitting for approvals.
Manage and maintain corporate artworks and paintings.
Pro-actively develop and manage client/business unit relationships ensuring that the expected service levels are achieved.
Monitor energy consumption and propose improvement for better efficiency.
Office Relocation/Renovation – To support the works jointly with user department on all matters related to the projects and support coordination of project team on the said works with vendors to ensure smooth completion.
Support all official functions held at the premises.
People Management
To lead, supervise and motivate a team of technicians/administration personnel to ensure smooth operation and proper upkeep of facilities of the Bank
Develop, build and lead an effective and cohesive team that operates seamlessly to achieve department goals.
Work with stakeholders i.e staff to ensures the office environment is condusive and comfortable to perform their duties.
Regulatory Compliance
Ensure the operations are in compliance with Group Policies and Procedures.
Ensure that the work environment and safety of the building are in line and adheres to the Occupational Safety and Hazards Act (OSHA) 1994.
Ensure compliance with the relevant statutory and regulatory requirements such as Jabatan Bomba dan Penyelamat, Suruhanjaya Tenaga, Jabatan Keselamatan dan Kesihatan Pekerja and relevant local authorities.
Job Responsibilities
Degree in Engineering or facilities management or equivalent related fields.
Relevant professional certificate or vocational training in facilities management, property management, eg. GBI Facilitator, MAPMA, Malaysian Association of Facilities Management, Board/Institution of Engineers Malaysia
Minimum of 8 years related in facilities management, mechanical and electrical, vendor management, environmental and electronic security management (preferably in banking industry).
A minimum of 3 years experience in management or supervisory positions.
Knowledge in Green Building requirements
Better than average English written and spoken communication skills.
Strong analytical abilities and effective organisation skills. Able to analyse data from service requests, sensors and more and identify trends.
Management experience in a team-oriented workplace preferred.
Excellent computer skills in a Microsoft windows environment. Skills in Computer Aided Drawings are an advantage. Comfortable with and embracing of new technologies and digital tools; such as Apps, databases, social networking, cloud technology, mobile technologies and applications, and communications.
Able to take charge and manage cross-functional teams to accomplish goals.
General knowledge of various sustainability related programme and goals.
Customer service skills. Warm engaging demeanour, ability to assess circumstance, empathise and offer help.
Resilient, Agile, Curious, Innovative, Creative and Critical Thinking.
Travelling between Head Office Buildings, as and when required
**Only shortlisted candidates will be notified
Maklumat Tambahan Jawatan Kosong
Tahap Pekerjaan : Senior Manager
Kelayakan : Accounting/Finance, Banking/Financial
Pengalaman Kerja : 14 years
Jenis Kerja : Full-Time
Pengkhususan Kerja : Accounting/Finance, Banking/Financial / 501, 135
Maklumat Syarikat Majikan, [SYARIKAT]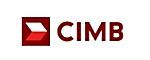 At CIMB Group we believe foresight is the key to unlocking potential. As we extend into universal banking to cover all areas of financial services, we look for individuals with a thirst for challenge, a sound educational background and outstanding capabilities. Well-rounded, multi disciplined persons with high intelligence, energy and integrity are welcome to be part of this forward thinking and fast moving organisation.Our accelerated expansion in recent years has transformed us into a universal bank with a global network. If you aspire to be part of a highly regarded organisation, where prospects are boundless, CIMB is the perfect partner to realise your dreams. CIMB is a fast growing universal bank, offering you a wide range of career opportunities.
Maklumat Tambahan Syarikat [SYARIKAT]
Saiz Syarikat : More than 5000 Employees
Masa Pemprosesan Permohonan : 25 days
Industri : Banking / Financial Services
Elaun dan Lain-lain : Medical, Regular hours, Mondays – Fridays, Formal (e.g. Shirts + Ties)
Lokasi : Kuala Lumpur