Jawatan Kosong Executive, Trainer (Nothern) di [SYARIKAT]
KETERANGAN JAWATAN KOSONG
GENERAL RESPONSIBILITIES
Store Training
Conduct training for current and new employees, Core Training Program (NETP-New Employee Training Program & NMTP-New Manager Training Program, New Rollouts (New process & Service Rollouts), ISE (In store Experience) and other required training programs
Ensure all current and new employees complete On the Job Training(OJT) and attend all Core Training Program, New Rollouts and other required training programs (refer 7Academy) then assess to certify the new employees if they meet requirements of the programs
Coordinate execution of training classes for QA training and co-facilitate Food Handler training.
Conduct and follow-up on any ad-hoc training required
Responsible for executing all new training programs including New Processes and Service Rollouts
Prepare training tools and materials before training programs commence and maintain proper records of all trainees who have completed training.
Provide recommendations to Store Training Manager regarding training matters, necessary updates or revisions for training materials.
Build and maintain consistent communications with Operations Team and Store Training
Evaluate trainees level of competencies and update relevant Operations Team about Store Training
Planning and scheduled monthly activity plan for all training classes and implement corrective coaching whenever necessary during store visit.
Participate in Store Training initiatives and other trainings planned as and when required.
Properly maintain all training equipment, tools and furniture in the assigned training facility
Update and maintain all training records, materials and training aids accordingly and on a timely basis. Prepare all weekly or monthly training reports/results of training and submit to Operations Team and Store Training on a timely basis.
Perform any other duties and responsibilities as and when required by the management.
ACCOUNTABILITY
Ensure all employees in the stores are equipped with relevant skills and knowledge so that they are able to perform and fulfil the requirements of their respective job functions to the desired acceptable level of performance.
Train and appraise assigned in-house store trainers (eg. Store Manager) and follow up on their level of performance as in-house store trainer.
Update the in-house store trainer on any changes / creation of new policies and procedures.
SPAN OF CONTROL
 Evaluation of trainees' competency
Certification of trainees
Plan training classes for designated area
Conduct corrective coaching where necessary during store visit
Manage expenses within approved and designated training budget
QUALIFICATION AND EXPERIENCE
Diploma/Degree in any related field especially HR and Business Admin
Minimum 3 years' experience in Retail Operations preferably with supervisory experience.
Minimum 1 year in training
Good understanding of Business Management and Merchandising
Familiar with Microsoft Office.
Possess good presentation skills.
Able to work under pressure
Able to manage, present and address large audience
Able to converse in Bahasa Malaysia and English
Maklumat Tambahan Jawatan Kosong
Tahap Pekerjaan : Junior Executive
Kelayakan : Education/Training, Training & Dev.
Pengalaman Kerja : 2 years
Jenis Kerja : Full-Time
Pengkhususan Kerja : Education/Training, Training & Dev. / 507, 121
Maklumat Syarikat Majikan, [SYARIKAT]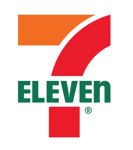 About Us
7-Eleven Malaysia Holdings Berhad through its subsidiary 7-Eleven Malaysia Sdn Bhd is the owner and operator of 7-Eleven stores in Malaysia. Incorporated on 4 June 1984, 7-Eleven Malaysia has made its mark in the retailing scene and has been a prominent icon for over 30 years. 7-Eleven Malaysia is the single largest convenience store chain with more than 2,400 stores nationwide, serving over 900,000 customers daily.
In line with our business expansion plans, we are always on the lookout for dynamic and vibrant talents who are keen to build their career with 7-Eleven Malaysia.
Our Vision
To be the best retailer of convenience
Our Mission
To consistently serve the changing needs of customers for their convenience
Our Core Values
Understand: We seek to understand the needs of stakeholders & the company to make the best (balanced) decisions
Simplify: We work towards making things convenient for people to increase the effectiveness of our solutions
Solve: We find ways to resolve issues that prevents us from delivering value to those we serve
Connect: We communicate to manage people's expectations in the most effective manner
Maklumat Tambahan Syarikat [SYARIKAT]
Saiz Syarikat : More than 5000 Employees
Masa Pemprosesan Permohonan : 22 days
Industri : Retail / Merchandise
Elaun dan Lain-lain : Medical, Parking, Casual (e.g. T-shirts), Handphone Benefits, Petrol Card & Staff Discount Card within Berjaya Group, Staggered work hours
Lokasi : Penang