Jawatan Kosong Ecommerce Operations Manager di [SYARIKAT]
KETERANGAN JAWATAN KOSONG
Company
We are a fast-growing company with business operations in Malaysia, Singapore and now Indonesia. We specialize in providing e-commerce store management services for international brands looking to establish their presence in the Indonesian market. Our mission is to help brands navigate the dynamic landscape of Indonesian e-commerce and achieve success through effective marketplace management.
Job Description
We are seeking a talented and experienced E-commerce Manager who will play a pivotal role in our company's growth by overseeing our operations within the Indonesian e-commerce landscape, with a specific focus on major online marketplaces such as Tokopedia and Shopee. This individual will be responsible for building strong relationships with these marketplaces, optimizing our clients' online shop performance, and managing a team dedicated to delivering exceptional results.
In our company, the career trajectory for the ecommerce manager opens up various leadership opportunities, such as the role of Head of Department or Chief Operations Officer.
1.   Store Setup and Maintenance: Oversee the setup and maintenance of the brand's Tokopedia store and other e-commerce platforms. Ensure that the store's design, layout, and product listings are accurate, visually appealing, and in line with the brand's identity and marketing strategies.

2.   Product Management: Coordinate with various teams, including the brand's marketing and product teams, to manage product listings, update inventory levels, and optimize product pages for maximum visibility and conversion.

3.   Order Management: Monitor and manage incoming orders, oversee order processing, and coordinate with the logistics and fulfillment team to ensure timely and accurate order fulfillment.

4.   Performance Monitoring: Track and analyze sales performance, customer behavior, and traffic patterns on the Tokopedia store. Use data insights to identify opportunities for improvement and make data-driven decisions to enhance sales and conversion rates.

5.   E-commerce Platform Optimization: Stay updated with the latest developments and features on Tokopedia and other e-commerce platforms. Optimize the store's presence and functionality to leverage new tools and opportunities for growth.

6.   Promotions and Campaigns: Collaborate with the marketing team to plan and execute promotional campaigns, discounts, and special offers to drive traffic and sales on the Tokopedia store.

7.   Customer Experience and Service: Ensure the highest level of customer satisfaction by overseeing the customer service team's performance, handling customer inquiries and escalations, and addressing any issues that may arise.

8.   Client management: Work closely with our clients to understand their unique goals, challenges, and requirements. Provide strategic guidance and recommendations to improve their online shop performance, increase sales, and enhance customer experience. Serve as the primary point of contact for client communications and maintain strong client relationships.
9.   Team management: Lead and manage a team responsible for overseeing the performance of our clients' online shops. Provide guidance, support, and mentorship to ensure team members are equipped to deliver exceptional results. Foster a positive work environment that encourages collaboration, innovation, and continuous improvement.
10. Cross-Functional Collaboration: Work closely with other teams, such as marketing, data analytics, and logistics, to achieve common business objectives and create a seamless and efficient e-commerce operation.

11. Continuous Improvement: Identify opportunities for process improvement, efficiency gains, and automation to streamline e-commerce operations and enhance the overall customer experience.

12. Reporting and Communication: Prepare regular reports on key performance metrics and present findings to the brand's management team and key stakeholders.

Job requirements
1.   Bachelor's degree in business, marketing, e-commerce, or a related field
2.   At least 2 years experience in e-commerce management, specifically within the Indonesian market
3.   In-depth knowledge of major Indonesian marketplaces such as Tokopedia, Shopee, Bukalapak, etc.
4.   Strong network and existing relationships with key personnel at major marketplaces
5.   Experience managing a team and driving performance towards established goals
6.   Analytical mindset with the ability to derive insights from data and make data-driven decisions
7.   Excellent communication and interpersonal skills, with the ability to build strong relationships with clients and stakeholders
8.   Results-oriented, proactive, and able to thrive in a fast-paced, entrepreneurial environment
9.   Fluent in English and Indonesian languages
If you are a highly motivated individual with a passion for e-commerce and the Indonesian market, and you possess the necessary skills and experience to excel in this role, we would love to hear from you.
Versi Bahasa
Tentang Perusahaan
Kami adalah perusahaan yang sedang berkembang pesat dengan operasi bisnis di Malaysia, Singapura, dan sekarang di Indonesia. Kami mengkhususkan diri dalam menyediakan layanan manajemen toko e-commerce bagi merek-merek internasional yang ingin menetapkan kehadiran mereka di pasar Indonesia. Misi kami adalah membantu merek-merek menavigasi lanskap dinamis e-commerce Indonesia dan mencapai kesuksesan melalui manajemen pasar yang efektif.
Deskripsi Perkerjaan
Di perusahaan kami, jalur karir untuk Manajer E-commerce membuka peluang kepemimpinan yang beragam, seperti peran Kepala Departemen atau Chief Operations Officer (COO).
Sebagai Manajer E-commerce, Anda akan memainkan peran kunci dalam pertumbuhan perusahaan kami dengan mengawasi operasi toko online klien kami di pasar Indonesia.
Tugas utama anda meliputi:
1.    Persiapan dan Pemeliharaan Toko: Mengawasi persiapan dan pemeliharaan toko merek di Tokopedia dan platform e-commerce lainnya. Memastikan desain, tata letak, dan daftar produk toko tersebut akurat, menarik secara visual, serta sesuai dengan identitas merek dan strategi pemasaran.
2.    Manajemen Produk: Berkoordinasi dengan berbagai tim, termasuk tim pemasaran dan produk merek, untuk mengelola daftar produk, memperbarui tingkat persediaan, dan mengoptimalkan halaman produk agar lebih terlihat dan meningkatkan konversi.
3.    Manajemen Pesanan: Memantau dan mengelola pesanan yang masuk, mengawasi pemrosesan pesanan, dan berkoordinasi dengan tim logistik dan pemenuhan pesanan untuk memastikan pemenuhan pesanan tepat waktu dan akurat.
4.    Pemantauan Kinerja: Melacak dan menganalisis kinerja penjualan, perilaku pelanggan, dan pola lalu lintas di toko Tokopedia. Menggunakan wawasan dari data untuk mengidentifikasi peluang perbaikan dan membuat keputusan berdasarkan data untuk meningkatkan penjualan dan tingkat konversi.
5.    Optimisasi Platform E-commerce: Tetap terkini dengan perkembangan dan fitur terbaru di Tokopedia dan platform e-commerce lainnya. Mengoptimalkan kehadiran dan fungsionalitas toko untuk memanfaatkan alat dan peluang baru demi pertumbuhan.
6.    Promosi dan Kampanye: Berkolaborasi dengan tim pemasaran untuk merencanakan dan melaksanakan kampanye promosi, diskon, dan penawaran khusus untuk meningkatkan lalu lintas dan penjualan di toko Tokopedia.
7.    Pengalaman dan Layanan Pelanggan: Memastikan tingkat kepuasan pelanggan tertinggi dengan mengawasi kinerja tim layanan pelanggan, menangani pertanyaan dan eskalasi pelanggan, serta menangani setiap masalah yang mungkin timbul.
8.   Manajemen Klien: Bekerja erat dengan klien kami untuk memahami tujuan, tantangan, dan kebutuhan unik mereka. Memberikan arahan strategis dan rekomendasi untuk meningkatkan kinerja toko online mereka, meningkatkan penjualan, serta meningkatkan pengalaman pelanggan. Menjadi titik kontak utama untuk komunikasi dengan klien dan menjaga hubungan klien yang kuat.
9.    Kolaborasi Lintas Fungsi: Bekerja erat dengan tim lain, seperti tim pemasaran, analisis data, dan logistik, untuk mencapai tujuan bisnis bersama dan menciptakan operasi e-commerce yang lancar dan efisien.
10. Peningkatan Berkelanjutan: Mengidentifikasi peluang perbaikan proses, peningkatan efisiensi, dan otomatisasi untuk menyederhanakan operasi e-commerce dan meningkatkan pengalaman pelanggan secara keseluruhan.
11. Pelaporan dan Komunikasi: Menyiapkan laporan rutin tentang metrik kinerja utama dan menyajikan temuan kepada tim manajemen merek dan para pemangku kepentingan kunci.
Persyaratan Pekerjaan:
1.   Gelar Sarjana di bidang bisnis, pemasaran, e-commerce, atau bidang terkait.
2.   Setidaknya pengalaman 2 tahun dalam manajemen e-commerce, khususnya di pasar Indonesia.Pengetahuan mendalam tentang pasar-pasar utama di Indonesia seperti Tokopedia, Shopee, Bukalapak, dll.
3.   Jaringan yang kuat dan hubungan yang sudah ada dengan personel kunci di pasar-pasar utama.
4.   Pengalaman dalam mengelola tim dan mendorong kinerja menuju tujuan yang ditetapkan.
5.   Berpikiran analitis dengan kemampuan untuk mendapatkan wawasan dari data dan membuat keputusan berdasarkan data.
6.   Kemampuan komunikasi dan interpersonal yang sangat baik, dengan kemampuan untuk membangun hubungan yang kuat dengan klien dan pemangku kepentingan.
Maklumat Tambahan Jawatan Kosong
Tahap Pekerjaan : Manager
Kelayakan : Sales/Marketing, E-commerce
Pengalaman Kerja : 2 years
Jenis Kerja : Full-Time
Pengkhususan Kerja : Sales/Marketing, E-commerce / 503, 202
Maklumat Syarikat Majikan, [SYARIKAT]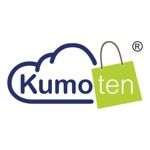 Kumoten is a fast growing e-commerce company founded in Malaysia. In line with our company's growth and increasing market demand, we need to expand our business capacity and capabilities to scale fast and reach new markets in the South East Asian region.
Kumoten was founded by a team of entrepreneurs from diverse industrial experience. Our core management team consists of engineers, sales and marketing expert, and retail business owners. Each of the Kumoten founders bring vast industrial and commercial experience from MNC and FMCG landscape into Kumoten.
We are always on the lookout for bright and committed individuals to join our family. Contact us now as you may just be the candidate we are looking for.
Maklumat Tambahan Syarikat [SYARIKAT]
Saiz Syarikat : 1 – 50 Employees
Masa Pemprosesan Permohonan : 3 days
Industri : Consumer Products / FMCG
Elaun dan Lain-lain : Miscellaneous allowance, Medical, Regular hours, Mondays – Fridays, Casual (e.g. T-shirts)
Lokasi : Jakarta