Jawatan Kosong HRBP Manager (OD & Talent) (JR0018762) di [SYARIKAT]
KETERANGAN JAWATAN KOSONG
The Manager, People Solutions (HRBP) position is responsible for aligning business objectives with employees and management in designated business units. The position formulates partnerships across the HR function to deliver value-added service to management and employees that reflect the business objectives of the organization, while also tapping into the specialist function of organizational design in driving significant interpretation and alignment between existing structures, potential changes and overall company strategies.
HR Business Partnering Portfolio:
possesses a solid understanding of the top priorities of the organization's fiscal year priorities and will attend the relevant business meetings with key leaders/ stakeholders
analyzes and summarizes organization data to produce metrics that allow HR to make recommendations to key leaders/ stakeholders
applies knowledge and provides input to key leaders/ stakeholders to develop programs, talent planning, and other interventions that improve business operations.
develops and maintains a thorough understanding of the organization financial metrics, business plan and stakeholders' expectations to support the HR needs of the business
Works closely with management and employees by coaching and guide to improve work relationships, build morale, and increase productivity and retention
works closely with COE's on various projects and HR Program roll-outs; liaison between COE and the business; coordinates and facilitates HR programs including talent management programs (talent review, calibration), compensation (annual compensation review), etc. works with internal HR partners to reconcile program-related issues
advises Managers in the resolution of employee relations and employee performance issues; conducts research and investigations, as needed, to support the decision-making process; determines necessary actions to ensure fairness and legal compliance; counsels employees and management and develops and administers corrective action plans
proactively keep track and assess company environment, competitive environment, and market trends and developments within functional area 
Performs other related duties as assigned.
Organizational Design Portfolio:
participates in organizational design efforts and works with key leaders/ stakeholders to advise on new structures, roles, and skills required to support the business priorities
works with the COE (Centre of Excellence) to develop the relevant change management plans to ensure that change is successfully adopted throughout the organization
in partnership with the COE, develops the relevant HR strategies and plans to align with the business objectives
Provide guidance and inputs for the business on strategic workforce planning, succession planning and organizational structure changes
Refreshing and re-assessment of entity's existing org structures, job profiles and manpower planning practices and perform all necessary purging and job profile updates
Ensure all job requisitions are fully up-do-date with relevant job description, correct tagging of headcounts and job grading on internal HRIS platforms.
Required Skills/Abilities:
Has in-depth knowledge and proven work experience as an HR business partner with OD/Talent experience
Excellent verbal and written communication skills
builds great relationships with the leaders in the business
strong consulting, influencing skills to allow for building credibility and partnership with leaders
dissects problems and probes to get to the root cause of organizational issues
Ability to comprehend, interpret, and apply the appropriate sections of applicable laws, guidelines, regulations, ordinances, and policies.
Ability to acquire a thorough understanding of the organization's hierarchy, jobs, qualifications, compensation practices, and the administrative practices related to those factors
Excellent time management skills with a proven ability to meet deadlines
Education and Experience:
Minimum of 8 years of experience resolving complex employee relations issues.
Working knowledge of multiple human resource disciplines, including compensation practices, organizational diagnosis, employee and union relations, diversity, performance management, and federal and state respective employment laws.
Bachelor's degree preferred.
We are all different – one talent to another – that is how we rely on our differences. At AirAsia, you will be treated fairly and given all chances to be your best.We are committed to creating a diverse work environment and are proud to be an equal opportunity employer.
Search Firm Representatives – AirAsia does not accept unsolicited assistance from search firms for employment opportunities. All CVs / resumes submitted by search firms to any employee at our company without a valid written search agreement in place will be deemed the sole property of our company. No fee will be paid in the event a candidate is hired by our company as a result of an agency referral where no pre-existing agreement is in place.
Maklumat Tambahan Jawatan Kosong
Tahap Pekerjaan : Manager
Kelayakan : Admin/Human Resources, Human Resources
Pengalaman Kerja : 8 years
Jenis Kerja : Full-Time
Pengkhususan Kerja : Admin/Human Resources, Human Resources / 502, 137
Maklumat Syarikat Majikan, [SYARIKAT]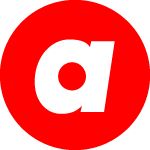 Find your career destination with AirAsia! 
It all starts here. 20 years ago, a dream took flight – shaping and forever changing the travel industry in Asia. The idea was simple – make flying affordable for everyone.
We started off as just an airline, but today we are now something much, much more. From a network of gateways and getaways, our businesses now include making logistics and banking more accessible (Teleport, BigPay), linking farms with businesses (airasia grocer), and offering online tech education and entrepreneurship (Redbeat Academy). airasia Super App, our one-stop travel, e-commerce and fintech platform, offers more than 15 lines of products — from travel to lifestyle to finance, there is something on airasia Super App for everyone.
Wait no more and visit our career page and be part of our Allstars family.
Maklumat Tambahan Syarikat [SYARIKAT]
Saiz Syarikat : More than 5000 Employees
Masa Pemprosesan Permohonan : 11 days
Industri : Aerospace / Aviation / Airline
Elaun dan Lain-lain : Dental, Education support, Medical, Loans, Sports (e.g. Gym), Vision, Regular hours, Mondays – Fridays, Casual (e.g. T-shirts), Travel benefits
Lokasi : Selangor