Jawatan Kosong [Work from home] Travel Centre Executive – Mandarin & Cantonese Speaker di [SYARIKAT]
KETERANGAN JAWATAN KOSONG
As a Travel Centre Executive, you will be based in Startek Ara Damansara and will act as a liaison, provide product/services information and resolve any emerging problems that our customer accounts might face with accuracy and efficiency.
您将驻扎在 Ara Damansara 的Startek 并担任客服人员,提供产品/服务信息,并准确高效地解决我们的客户/帐户可能面临的任何新出现的问题。
If this sounds like something you may be a good fit for, Read ON!!
You will play an important role in:
To handle all inbound calls pertaining to hotel reservations and travel product information and other inquiries.
To exceed customers' expectations in terms of customer service & accurate information.
To be able to provide information related to travel and tours for customers' convenient traveling.
工作内容如下:
处理与酒店预订和旅游产品信息有关的所有呼入电话和其他查询。
在客户服务和准确信息方面, 并超越客户的期望。
为客户提供方便出行的旅游和旅游相关信息
REQUIREMENTS:
Required language(s): Cantonese & Mandarin (as the role requires candidates to liaise with our overseas clients). Fluent spoken English will be an added advantage.
Working experience in the service industry will be an added advantage for this position
Fresh graduates from Tourism & Hospitality who are interested to start their career in a call center are also encouraged to apply – Full Training Provided
Candidates must be willing to work in shifts (weekdays nights, full days on weekends, and public holidays)
Office located at Ara Damansara, Petaling Jaya
入职需求如下:
所需语言:粤语和普通话(因为该职位要求候选人与我们的海外客户联络)。 流利的英语口语将是一个额外的优势。
服务行业的工作经验将是该职位的额外优势
也鼓励有兴趣在呼叫中心开始职业生涯的旅游与酒店业的应届毕业生申请 – 提供全面培训
候选人必须愿意轮班工作(工作日晚上、周末全天和公共假期)
申请人必须愿意在八打灵再也的阿拉白沙罗工作
SALARY & BENEFITS:
5 working days in a week
EPF & Socso
Annual leaves
Medical leaves
Quarterly staff recognition and appreciation
Rest & relax area
Staff recognition and appreciation
Free Shuttle Van back and forth between Ara Damansara Lrt Station and office.
CAREER PROSPECT:
Travel Centre Executive > Senior Travel Centre Executive > Team Leader > Senior Team Leader > Assistant Manager > Manager > Senior Manager.
IJP – Internal job program. Opportunity to transfer within the company after 1 year if there is a suitable position available and staff passes the interview session.
Maklumat Tambahan Jawatan Kosong
Tahap Pekerjaan : Entry Level
Kelayakan : Services, Customer Service
Pengalaman Kerja :
Jenis Kerja : Full-Time
Pengkhususan Kerja : Services, Customer Service / 505, 134
Maklumat Syarikat Majikan, [SYARIKAT]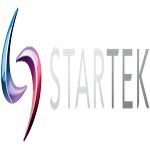 About STARTEK
Startek Malaysia is a leading global provider of technology-enabled business process outsourcing solutions. The company provides omni-channel customer experience management, back office and technology services to corporations around the world across a range of industries. The company has more than 45,000 outsourcing experts across 54 delivery campuses worldwide that are committed to delivering transformative customer experiences for clients. Services include omni-channel customer care, customer acquisition, order processing, technical support, receivables management and analytics through automation, voice, chat, email, social media and IVR, resulting in superior business results for its clients. To learn more about Startek's global solutions, please visit www.startek.com.
Maklumat Tambahan Syarikat [SYARIKAT]
Saiz Syarikat : 2001 – 5000 Employees
Masa Pemprosesan Permohonan : 20 days
Industri : Call Center/IT-Enabled Services/BPO
Elaun dan Lain-lain : Miscellaneous allowance, Sports (e.g. Gym), Performance Incentive Scheme, Business Casual, Based on business needs
Lokasi : Petaling Jaya