Jawatan Kosong Supply Chain Executive (Logistic) di [SYARIKAT]
KETERANGAN JAWATAN KOSONG
Candidate must possess at least Bachelor's Degree/Post Graduate Diploma/Professional Degree in Business Studies/Administration/Management, Commerce, Economics, Finance/Accountancy/Banking, Marketing or equivalent.
Required language(s): English, Bahasa Malaysia,
At least 1 Year(s) of working experience in the related field is required for this position.
Required Skill(s): Candidates fluent in English and Bahasa., Computer literate, Strong leadership quality, Excellent negotiation skill
Preferably Junior Executive specialized in Purchasing/Inventory/Material & Warehouse Management or equivalent.
Fresh graduate are encourage to apply.
Job Description:
Purchase order management for production requirements
Supply Chain Management (SCM) – delivery and logistics coordination
Planning and scheduling work activities, taking into account the availability of resources and deadlines
Monitoring activities to ensure compliance with company policies and regulatory requirements
Communicating issues to management regarding any problems with equipment or processes that may affect productivity
Assisting in the development of new methods to improve efficiency or reduce costs
Staff training and management
Production planer
Maklumat Tambahan Jawatan Kosong
Tahap Pekerjaan : Junior Executive
Kelayakan : Services, Logistics/Supply Chain
Pengalaman Kerja : 1 year
Jenis Kerja : Full-Time
Pengkhususan Kerja : Services, Logistics/Supply Chain / 505, 147
Maklumat Syarikat Majikan, [SYARIKAT]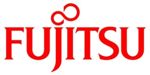 Since established in 1980, Fujitsu Components (M) Sdn Bhd production scale has progressed rapidly making FCM a major overseas electronics component production base for Fujitsu Component Limited, Japan. With its superior production environment and today's modern facilities and advanced technology, FCM is producing excellent electronic components: Relays and Keyboards. They are exported throughout the world and are greatly valued for their high reliability and good quality. With over 30 years of experience and expertise in the electronics components business and advancing into the new millennium, the company's hallmark has always been an insistence on an unswerving commitment to customer satisfaction. We invite suitably qualified candidates to join us as:HistoryFCM was established in October 1980 and started commercial production of electromagnetic relay coils mainly for assembly by Fujitsu (Singapore) Pte Ltd which then was the parent company of FCM. In June 1986 ownership of FCM was transferred from Fujitsu (Singapore) Pte. Ltd. to Fujitsu Limited, Japan as part of the Fujitsu globalisation policy and recognition of FCM as a major overseas electromechanical devices manufacturing base. In July 1995 Fujitsu Takamisawa Component Limited was formed to strengthen collaboration of technical expertise between Fujitsu Limited, Japan and Takamisawa Electric Company Limited. FCM thus became a subsidiary of this newly formed company. Fujitsu Takamisawa Component Limited had since became Fujitsu Component Limited. Now FCM is a subsidiary of Fujitsu Component Limited, Japan.Product & ServicesFCM's product focuses on two key areas of electromechanical components – Relays, Keyboards / Pointing Devices, and their parts thereof. For support purposes we also manufacture dies and assembly machines for the electronic products. All our products are sold through the worldwide network of Fujitsu Component sales offices. Technical and administrative supports are provided by Fujitsu Component Limited, Japan.
Maklumat Tambahan Syarikat [SYARIKAT]
Saiz Syarikat : 501 – 1000 Employees
Masa Pemprosesan Permohonan :
Industri : Electrical & Electronics
Elaun dan Lain-lain : Dental, Miscellaneous allowance, Medical, Sports (e.g. Gym), Regular hours, Mondays – Fridays, LIfe & Medical Insurance, Company Uniform
Lokasi : Batu Pahat