Jawatan Kosong Tax Executive / Specialist di [SYARIKAT]
KETERANGAN JAWATAN KOSONG
·        Ensure compliance of Tax and Financial reporting with the accounting records and Group reporting rules (management and statutory).
·        Ensure all Tax reporting completed accurately and on time.
·        Ensure Tax and Financial reporting is submitted on time and in full (management and statutory).
·        Prepare and submit countries' indirect taxes accurately and on time (SST, GST, VAT, WHT).
·        Prepare and provide tax information to local Tax Authority.
·        Support the preparation of Countries' Annual Tax Filing and other tax compliance filing.
·        Support the preparation of monthly tax provision for month end closing.
·        Support with the preparation of Rolling Forecast for Tax.
·        Support business project esp on tax areas.
·        Participate / lead in continuous improvement projects.
·        When necessary provide support to R2R operation – eg month end closing, BS reconciliation.
Reporting
1.   Circulate and highlight (any new/change) Tax reporting instructions circulated by the Group to Finance team.
2.   To ensure Tax reporting processes are compliant with the group core model and with the local rules.
3.   Prepare Tax monthly reporting on Tax and additional reporting schedules for bi-annual consolidation packages on time and correctly.
4.   Prepare and submit other Tax reporting accurately and timely.
Month end closing
1.   Read the Group closing instruction to ensure compliance to all tax related requirements.
2.   Plan and prepare Tax month-end closing activities – tax provision and deferred tax computation.
3.   Coordinate the closing activities with other functions.
4.   Submit journals to R2R on time and accurately.
5.    Support the Tax & Reporting Manager to ensure that all tax related are reported on time and in full.
Preparation of Financial Information
1.   Prepare all Tax information strictly in line with the accounting records.
2.   Prepare balance sheet schedules:
–      Reconcile tax charge, tax liabilities and deferred tax to BS
–      Ensure tax BS accounts are justified
–      Follow up closely with open items
Audits & Preparation of Financial Statements
1.   Ensure the statutory accounts (tax related) of MBU are fully compliant with the local reporting rules.
2.   Prepare the financial statements (tax related) for local / legal requirements (e.g tax, Pension trustees, minority shareholders, etc.),
3.   Provide accurate tax data to auditors.
Accounting
1.   Ensure that Tax activities performed in the cluster are compliant with the Group core model and with the local rules.
2.   Perform integrity checks of interfaces fuelling the accounting system.
External & Internal Requirement
1.   Prepare and submit countries' indirect filing accurate and timely.
2.   Support the annual filing of tax returns for all countries.
3.   Support all Danone tax reporting.
4.   Coordinate with business for TP determination and correction .
Others
1.   Contribute to lead, report and animate CI (Continuous Improvement) projects.
2.   Ensure an effective internal control system in the accounting, closing and reporting process relating to tax.
Requirements
Possess a recognized Finance / tax qualification.
More than 3 years of experience in Finance / Tax.
Experience in SAP accounting software in GL.
Maklumat Tambahan Jawatan Kosong
Tahap Pekerjaan : Junior Executive
Kelayakan : Accounting/Finance, Audit & Taxation
Pengalaman Kerja : 3 years
Jenis Kerja : Full-Time
Pengkhususan Kerja : Accounting/Finance, Audit & Taxation / 501, 130
Maklumat Syarikat Majikan, [SYARIKAT]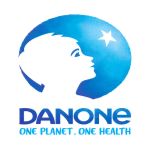 Danone is a world leading food company built on three business lines; Specialized Nutrition, Waters and Fresh Dairy Products. Danone's mission is bringing health through food to as many people as possible and we want to invite people to join the movement for a healthier world. We recognize the power people have to impact the world through their daily choices. Each time we eat and drink, we vote for the world we want to live in. We believe a healthy body needs healthy food. And healthy food needs a healthy planet, and this is what our new signature One Planet One Health embodies.
Danone is committed to create and live an inclusive & diverse environment, which will drive our growth as a business, as teams, as members of communities & as individuals. Valuing diversity is recognizing and respecting human differences and similarities. Our aim is to ensure that all employees and applicants are given equal opportunity and that our organization is representative of our consumers and society.
We commit to foster an inclusive working environment where we celebrate all types of diversity, both visible and invisible, which includes age, race, gender, nationality, disability, background, education, religion, beliefs, thinking style, perspectives and sexual orientation.
We believe that our differences will make the difference.
For more information, please visit our website at careers.danone.com
Maklumat Tambahan Syarikat [SYARIKAT]
Saiz Syarikat : 201 – 500 Employees
Masa Pemprosesan Permohonan : 22 days
Industri : Consumer Products / FMCG
Elaun dan Lain-lain : Dental, Education support, Miscellaneous allowance, Medical, Vision, Regular hours, Mondays – Fridays, Casual (e.g. T-shirts), Parental Leave
Lokasi : Kuala Lumpur