Jawatan Kosong CN to EN Webnovel Translator (Freelance) di [SYARIKAT]
KETERANGAN JAWATAN KOSONG
We are hiring numerous CN to EN freelance translators for a human translation (HT) webnovel project, with the pay being RM17/1000 Chi characters and the minimum commitment being 10k Chi characters a week.
Why You Should Join Us
1. Long turnaround time
After being assigned your chapters, you'll have 5-7 days to work on them at your own pace, and there is usually a weekend involved.
2. High flexibility
It's a completely work-from-home position, and even though there is a minimum commitment, you can submit an application to take a break for as long as you'd like when you're having a particularly busy time with exams, your full-time job, etc.
3. Vibrant community
Since our company's inception a little more than 2 years ago, countless friendships have been made, and we have an extremely active discord community where we talk about everything under the sun.
4. Prompt payment
Payment is made on the 18th of the subsequent month. For example, for all work done in May, you'll be paid on June 18th. We are extremely prompt with payment and have never been late before.
5. Stable work supply
We have a huge volume of work available, and our project is continually expanding. At least in the near future, we'll have work for you as long as you're up for it! (Unfortunately we can't promise too far into the future…)
IMPORTANT
Do not apply via Jobstreet. Please apply via this form:-
https://forms.gle/gbbDMjgQtqfjYsfT7
Maklumat Tambahan Jawatan Kosong
Tahap Pekerjaan : Non-Executive
Kelayakan : Others, Journalist/Editors
Pengalaman Kerja :
Jenis Kerja : Part-Time
Pengkhususan Kerja : Others, Journalist/Editors / 514, 104
Maklumat Syarikat Majikan, [SYARIKAT]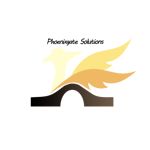 Based in Ipoh, Perak and Petaling Jaya, Malaysia, Phoenixgate Solutions is a one-stop service provider for clients to effortlessly penetrate English and Chinese-speaking markets. We localise and bridge the gap between the two most important markets in the business world.
As for now, we are mainly involved in the Chinese to English translation industry, with our portfolio spanning both machine translation post-editing (MTPE) and human translation (HT) of webnovels, comics, subtitles, and games.
Maklumat Tambahan Syarikat [SYARIKAT]
Saiz Syarikat : 51 – 200 Employees
Masa Pemprosesan Permohonan :
Industri : Printing / Publishing
Elaun dan Lain-lain :
Lokasi : Selangor