Jawatan Kosong Service Engineer di [SYARIKAT]
KETERANGAN JAWATAN KOSONG

Description

•Must learn and successfully hands-on service training.
•Undertake product buy-off obligation and ensure the buy-off results are achieved the client's
expectation.
• Accomplish comprehensive buy-off documentation with Adequate information included.
• Proactively communicate with end-user to arrange product installation schedules and relevant
action plans.
•Embark for product installation support and commissioning onsite.
• Must ensure the product has been successfully installed and able to achieve the client's
expectations.
• Conduct comprehensive product training and must ensure end-user is capable of handling
product.
• Must be able to handle feedback from clients and provide responsive intercommunication with relevant
stakeholder in order to achieve objectives.
• Must be able to handle comprehensive support to stakeholders independently and striving to achieve business success
• Must presence as positive attitude and keeping a growth mindset in the working environment
at all times

Company

NSW Automation is a leading global company specializes in precision fluid dispensing systems in today's global microelectronics and semiconductors industries. We are Malaysian based and headquartered in Penang.

We've created the world's smallest solder paste micro-dispensing solution for achieving remarkably tiny dispensed dots or lines size as small as 80μm which are extremely demanding in today's microelectronics packaging industry such as 5G devices, MEMS, SiP or PoP packages even active and passive components like 01005, 008004 assemblies in Hybrid SMT assembly process. Other than solder paste, our micro-dispensing solutions are applicable for multiple materials such as conductive silver epoxies, UV adhesives, Silicone gel and etc.

Besides, we have wide business footprints and branches around the world with professional sales and technical service authorities in the USA, China, Taiwan, South Korea, SEA countries, Germany, Russia and many more.

With more than 15 years of shaping our experience in the advanced dispensing industry, we are passionate about delivering high performance and reliable precision liquid dispensing solution to support our customers' automated dispensing needs.

LinkedIn: ***************
Facebook : ***************
Financial News: Top 500 High-Growth Companies Asia-Pacific 2021
Refer: ***************

–
Maklumat Tambahan Jawatan Kosong
Tahap Pekerjaan : Not Specified
Kelayakan : Services, Tech & Helpdesk Support
Pengalaman Kerja :
Jenis Kerja : Full-Time
Pengkhususan Kerja : Services, Tech & Helpdesk Support / 505, 152
Maklumat Syarikat Majikan, [SYARIKAT]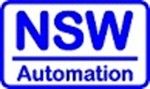 NSW Automation is a leading global company specializes in precision fluid dispensing systems in today's global microelectronics and semiconductors industries. We are Malaysian based and headquartered in Penang.
We've created the world's smallest solder paste micro-dispensing solution for achieving remarkably tiny dispensed dots or lines size as small as 80μm which are extremely demanding in today's microelectronics packaging industry such as 5G devices, MEMS, SiP or PoP packages even active and passive components like 01005, 008004 assemblies in Hybrid SMT assembly process. Other than solder paste, our micro-dispensing solutions are applicable for multiple materials such as conductive silver epoxies, UV adhesives, Silicone gel and etc.
Besides, we have wide business footprints and branches around the world with professional sales and technical service authorities in the USA, China, Taiwan, South Korea, SEA countries, Germany, Russia and many more.
With more than 15 years of shaping our experience in the advanced dispensing industry, we are passionate about delivering high performance and reliable precision liquid dispensing solution to support our customers' automated dispensing needs.
Linkedin.nswautomation.com
Maklumat Tambahan Syarikat [SYARIKAT]
Saiz Syarikat : 51 – 200 Employees
Masa Pemprosesan Permohonan : 16 days
Industri : Heavy Industrial / Machinery / Equipment
Elaun dan Lain-lain : Dental, Education support, Miscellaneous allowance, Medical, Sports (e.g. Gym), Parking, Regular hours, Mondays – Fridays, Casual (e.g. T-shirts), Bonus
Lokasi : Bayan Lepas