Jawatan Kosong Assistant Manager Finance & Admin di [SYARIKAT]
KETERANGAN JAWATAN KOSONG
What is your role? Responsibilities
As the Assistant Manager of the Finance & Admin Department, you will work closely with the Head of Finance and be responsible for assisting in various financial activities and processes. You will support the overall financial management of the company, ensuring compliance with accounting principles and regulations while providing accurate and timely financial information.
Duties and Responsibilities:
Responsible for day to day finance operations and accounting matters within the Group. This includes preparing monthly financial/management reports, aging report, consolidation, and maintain full sets of accounts and perform reconciliation of receivables, payables and bank balances and ensure monthly closing by stipulated deadlines.
 Assist in managing the company's cash flow, including monitoring cash balances, managing banking relationships, and optimizing working capital.
 Participate in the budgeting and forecasting process, including the preparation of budget proposals and variance analysis.
Ensure compliance with regulatory requirements, accounting standards, and internal control procedures.
Support the Head of Finance in the development and implementation of financial strategies, policies, and procedures.
 Who are we looking for? Requirements
Must possess at least a Post Graduate Diploma, Bachelor's Degree in Finance, Accounting or related field. Professional certifications e.g. (ACCA/CIMA/MICPA/CPA) or related course and member of any professional accounting body/MIA would be an added advantage.
Minimum 3 – 5 years of working experiences as Accounts/Finance Executive.
Well verse in Microsoft Excel and preferable with hands-on experience on UBS system.
Ability to work independently with minimum supervision.
Good interpersonal and communication skills and able to interact with people at all levels and works with high integrity.
Willing to take up job challenge and ambitious for careers development.
Resourceful, strong relationship management and team player.
Experience in accounting system implementation and accounting knowledge in Syariah compliant products will be added advantage.
We appreciate your talent: Benefits and Perks
Competitive basic salary.
Attractive annual performance bonus. Our rewards philosophy matches pay to performance, potential and work ethics.
Insurance coverage for staff – Group Hospitalization, Group Term Life and Group Personal Accident.
Other staff benefits such as Medical claims, Company trips, Teambuilding activities, Wedding gifts, Child Birth gifts and many more.
Large, modern, luxury, advanced and trendy office layout for your optimum safety, comfort and performance, prayer room, pantry service, training room and a secure basement parking.
We are committed to employee health, wellbeing and comfort – We provide ergonomic adjustable chairs and desks to support and promote good health and body posture. Ergonomic chairs and tables are highly adjustable to suit the natural position of your joints and body type to align your shoulders, provide hips and spine support, increased productivity, and enhanced employee comfort.
Excellent personal development opportunities such as Leadership skills, Negotiation skills, Communications skills, Time management skills, Organizational skills, Mentoring programmes, etc. as part of career development. We provide coaching and on-the-job training for suitable candidates as part of long term career mapping. There are opportunities to diversify into other roles within the company.
Where are we? Ideal Location
Close to Putra LRT – Ampang Park Station (5 mins walk)
Adjacent to MRT – Ampang Park Station (5 mins walk)
Working day: 5-days work
Surrounded by plenty choice of foods, shopping and public transport
Located on the ground floor of a 33 storey building with more than 10,000m2 – No more worry about pressing the lift button – Keep COVID-19 away
Are you ready to apply your talent and elevate your working skills and experience? Click the 'Apply Now' and you are one step ahead to an outstanding career! 
ONLY SHORTLISTED CANDIDATES WILL BE NOTIFIED
Maklumat Tambahan Jawatan Kosong
Tahap Pekerjaan : Manager
Kelayakan : Accounting/Finance, General/Cost Accounting
Pengalaman Kerja : 3 years
Jenis Kerja : Full-Time
Pengkhususan Kerja : Accounting/Finance, General/Cost Accounting / 501, 131
Maklumat Syarikat Majikan, [SYARIKAT]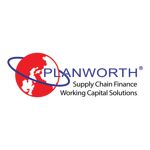 Being the No. 1, market leader and largest non-bank factoring and Supply Chain Finance FI in Malaysia, we provide SMEs and corporate with complete financial solutions that tailored to every stage of their growth. We assist them with our advice on their financial options to meet their financial goals. Through our integrated products, services, digital ecosystem and our "relationship", we address the rapidly evolving needs of SMEs and enhances our clients' experiences. We are passionate and able to assist SMEs to achieve success, to work towards their dreams and to build stronger company and economy.
To date, Planworth Malaysia alone has disbursed more than RM1 Billion of loan. Planworth was rated highest scores from credit reporting agencies CTOS and Experian, due to our solid financial standing.
Driven by our core values – Passion, Respect, Integrity and Accountability, we always endeavour to do what is right consistently. With the strong aspire, we work as one team, to build the future and pursue long-term success. We pride ourselves for being an exceptional company in many ways, which have successfully brought smile and satisfactions to our team members, clients and stakeholders; there are many highly-rated client feedbacks on the Google reviews to cheer about. We are pleased to be on track and on the way to be one of the most preferable and competitive factoring, supply chain finance and working capital solutions in the region.
Why One Should Join Us
Come and be part of PGF culture of excellence. Our existing talents have powered our growth year on year and we are actively inviting more talents to join us to accelerate the growth. We have the technologies and successful leaders to develop your skills based on our leadership program and our state-of-the-art skills diagnostic test that can track your progress. We unleash one's talent to power one's capability and live up to one's full potential. We are merit based with digital tools and systems to manage and guide your career development. Through our well-structured career development and training programs, we work with you to explore your learning potential and career goals and provide you with the avenue to achieve your career success, which is reflected in JobStreet reviews. We invest in R&D; we provide you with the right tools and digital environment to empower you to be a talent of tomorrow as we aim to be high income earner and generator.
Who We Are
Planworth Global Factoring (PGF) is associated with the Grand Columbia Group (www.grandcolumbia.com) (The Group) which was established in 1992 with its headquarter at Kuala Lumpur, Malaysia. The Group has diversified business interest in Asia Pacific and is fast expanding. The Group has multi-million USD asset investments in Malaysia, Singapore, Papua New Guinea (PNG) and China. Its portfolio includes Finance and Banking, Trade and Supply Chain Finance, Property Investment & Development, Manufacturing, Shipping, Licensed Money Lender and Insurance. 
In 1998, The Group has acquired MBF Finance (PNG) Limited, a licensed FI under the supervision of the Bank of Papua New Guinea. MBF Finance (PNG) Limited was previously owned by MBF Finance Berhad, which at that time was a subsidiary of one of the Asia largest licensed Deposit taking FI. Since acquisitions, to reflect the vision of the new shareholder, it became Finance Corporation Limited or FinCorp (www.fincorp.com.pg), a leading licensed FI in PNG.
In Malaysia and Singapore, The Group ventures into working capital solutions with Factoring/invoice financing/contract financing/Trade Receivables Financing products and supply chain finance through PGF.
PGF is registered with Ministry of Finance Malaysia and Singapore government to finance Government, GLC and Private Sectors contractors, vendors, and suppliers. 
PGF is also an Affiliate member of Factors Chain International (FCI), the only non-bank member in Malaysia that represents the international factoring industry. The other bank member is RHB Bank. PGF team consist of ex-bankers from Maybank, CIMB, HLB, UOB, OCBC, Bank Islam and government agency such as CGC, TERAJU, and etc.
Banks are more prudent in their lending guidelines and as such PGF is always of complementary to the banks. With our digital SMEs friendly credit scoring, CRM system, we're in best position to provide financing solutions to support SMEs and corporate in their cash flow and working capital for business expansion and to speed up the growth.
With the success in Malaysia, PGF has expanded its business to Singapore, providing factoring/invoice financing services under Planworth Global Factoring (S'pore) Pte Ltd, a qualified factoring company to finance Singapore Government vendors and it is listed on [email protected] portal. 
Government Recognition and Support in the Factoring Industry
The Malaysian Government has waived the stamp duty of factoring / invoice financing facility as part of the assistance to SMEs. The exemption is effective from Jan 2022 to Dec 2023, and PGF is pleased to be among others in the list that our clients will be benefited from the stamp duty exemptions by utilizing our facilities.
Awards, Endorsement and Partnership with Government body/agency
PGF has won multiple awards and recognitions from government agencies and private sectors, attributed to our growing performance and financial competency.
PGF's Malaysia accomplishments had been reaffirmed by government agencies as a recipient of Smart Automation Grant from MDEC, recipient of Market Development Grant from MATRADE, and our collaboration with the Centre for Entrepreneur Development and Research (CEDAR), SME Bank under the SCOREXCESS initiative, supporting government in developing financial ecosystem for SMEs/entrepreneur development.
In private sector, PGF Malaysia's management capacity and financial strength are also reaffirmed by CTOS Credit Excellence Award 2021 and SME100 Award 2021. In 2022, we received SEBA Best SME for Financial Services Industry 2022 and Top Entrepreneur for Financial Industry Awards. In PGF Singapore, we are the winner of SME 500 2021 and 2022 Awards, and the Singapore Entrepreneur 100 Award Year 2022.
Achieving these remarkable awards are testament towards our abilities to display business resilience, maintain business continuity, operational and staff excellence to transform and support the aspiration of our clients.
WITH PLANWORTH, YOUR DREAMS BECOME POSSIBLE!
Maklumat Tambahan Syarikat [SYARIKAT]
Saiz Syarikat : 1 – 50 Employees
Masa Pemprosesan Permohonan : 2 days
Industri : Banking / Financial Services
Elaun dan Lain-lain : Education support, Miscellaneous allowance, Medical, Parking, Business (e.g. Shirts), Social club activities, Regular Hours, Monday – Friday
Lokasi : Kuala Lumpur