Jawatan Kosong Senior Settlement Executive di [SYARIKAT]
KETERANGAN JAWATAN KOSONG
Doo you have what it takes? Are you driven and hungry for success?
In this role, you are responsible to ensure timely and accurate settlement of clients' trade activities. The ideal candidate is a self-starter with exceptional attention to detail and the ability to work independently under tight deadlines.
The Doo Expectations
You don't need to know everything about our industry, because even we don't! This is an ever-changing industry that is expeditious and technology-filled – and we are learning new things every day. In this fast-paced environment, expect a lot of new challenges and changes along the way.
In a nutshell, we are looking for talent who is ready to grow and succeed together with Doo!
Responsibilities and Duties:
Monitor daily settlement functions for global markets mainly in equities, futures, and others financial products.
Prepare or perform checking on daily client/exchange/broker trade position matching and prepare daily funding to counter-parties.
Follow up confirmations, fund transfers and communicate daily with counterparties and third-party vendors to expedite timely settlement of trades.
Perform checking on adjustments on clients' trades and assets in accordance with corporate actions announced.
Monitor and process daily corporate action event.
Participate in UAT testing of different products and/or systems.
Contribute to the creation and maintenance and of written procedures.
Maintain day-to-day relationships with a wide range of brokers, custodians and vendors.
Perform weekly and monthly settlement reports in client and broker level as required.
Participate in technology development efforts and process enhancement as needed.
Provide support to in-house investment analyst as and when required.
Assist in carrying out other duties as assigned.
Requirements:
Possess a bachelor's degree in finance, Banking or related disciplines.
Good understanding of securities industry and possess adequate level of knowledge in global securities market and products including equities, bonds, funds, or derivative products. 
At least 2-3 years industry experience with working knowledge of the settlement processes and the life cycle of a trade is preferred.
Competent in Microsoft Office programs, strong Excel skills necessary.
Ability to self-manage in a high volume, fast-paced environment with strict deadlines.
Bloomberg experience is a plus.
Must have strong professionalism and communication skills.
Displays excellent organization, time management and planning skills.
Ability to manage multiple tasks effectively.
Good communication skills in English, good proficiency in Mandarin is a plus.
Displays high attention to detail, accuracy, thoroughness and thoughtfulness. Commitment to meeting identified quality and efficiency standards.
Having trading knowledge and experience is a plus.
Why join us?
13th month salary + performance bonus.
Up to 16% EPF contribution.
Medical, dental & optical coverage.
Best employee award.
Team building activities.
Festive seasons & birthday celebration.
Free-flow snacks and drinks.
Rewarding career development with regional exposure.
Friendly & energetic working environment.
Maklumat Tambahan Jawatan Kosong
Tahap Pekerjaan : Senior Executive
Kelayakan : Accounting/Finance, Banking/Financial
Pengalaman Kerja : 2 years
Jenis Kerja : Full-Time
Pengkhususan Kerja : Accounting/Finance, Banking/Financial / 501, 135
Maklumat Syarikat Majikan, [SYARIKAT]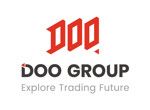 Doo Group was established in 2014 and is now headquartered in Singapore. After years of development, Doo Group has become a financial services group with financial technology as its core. With multiple sub-brands such as Doo Clearing, Doo Financial, Doo Prime, FinPoints, and more, Doo Group is committed to provide trading and asset management services for over 20,000 financial products such as Securities, Futures, Forex, CFDs and Funds to global individual and institutional clients.Doo Group Official Website: https://www.doogroup.com
Doo Clearing is a brand designed to provide liquidity and clearing services for financial products such as Securities, Futures, Forex, CFDs, and Funds for institutional and professional clients. By the virtue of powerful clearing systems put forward by Doo Tech, Doo Clearing currently serves over 300 brokers, brokers-dealers, registered investment advisors, fund managers, and family offices.Doo Clearing Official Website: https://www.dooclearing.com
Doo Financial is an online brokerage brand offering global Securities, Futures, Forex, CFDs, and Funds trading under strict onshore regulatory framework. Our goal is to provide one-stop global investment, financial trading and asset management services for high-net-worth clients seeking stable returns with low risk.Doo Financial Official Website: https://www.doofinancial.com
Doo Prime is an online brokerage brand that CFDs on global securities, futures, forex, commodities, stock indices and funds. Benefiting from the liberal regulatory regime of offshore financial centers, Doo Prime collaborates with Doo Financial and Doo Clearing, offering global clients more diversified trading products alongside competitive trading costs and higher trading leverage.Doo Prime Official Website: https://www.dooprime.com
FinPoints, a software technology provider for the financial industry, has invested millions of dollars in research and development each year in a number of self-developed, cutting-edge broker front-, middle- and back-office systems, such as InTrade, a client web and mobile trading terminal; Outrade, a social trading system; BrokerForce, a broker middle- and back-office system; Price Cloud, a quoting system; and Clearing Cloud, a clearing system. FinPoints is also an authorized market data vendor for the Chicago Board Options Exchange, the Hong Kong Stock Exchange, MorningStar and Refinitiv. FinPoint has data centers in Equinix HK2, LD5 and NY5, with dedicated direct connections to multiple public cloud facilities and providers. This robust infrastructure and technology is the foundation that supports the daily operations and rapid growth of Doo Group. 
Doo Group entities are strictly regulated by many top global financial regulators, including the United States Securities and Exchange Commission (SEC) and Financial Industry Regulatory Authority (FINRA), United Kingdom Financial Conduct Authority (FCA), the Australian Securities and Investments Commission (ASIC), the Seychelles Financial Services Authority (FSA), Mauritius Financial Services Commission (FSC), and the Vanuatu Financial Services Commission (FSC), with operating centres in Dallas, London, Sydney, Singapore, Hong Kong, Dubai, Kuala Lumpur and other regions. Doo Group's mission is to provide clients with safe, reliable, professional, as well as convenient trading and asset management services. We are committed to becoming a leading global financial services group with financial technology as its core.
Maklumat Tambahan Syarikat [SYARIKAT]
Saiz Syarikat : 501 – 1000 Employees
Masa Pemprosesan Permohonan : 8 days
Industri : Stockbroking/Securities
Elaun dan Lain-lain : Dental, Miscellaneous allowance, Medical, Regular hours, Mondays – Fridays, Casual (e.g. T-shirts)
Lokasi : Kuala Lumpur