Jawatan Kosong Sales Engineer di [SYARIKAT]
KETERANGAN JAWATAN KOSONG
Job Description:
To plan, execute and achieve monthly target. 计划、执行和实现目标。
To visit and provide professional business service to clients. 拜访客户并为客户提供专业的商务服务。
Always visit customers and provide training and troubleshoot service. 经常拜访客户并提供培训和故障解决方案。
Always in professional and excellent sales attitude and customer service. 始终保持专业和优秀的销售态度和客户服务。
To review, recommend and follow-up on application and documentations. 审查、推荐和跟进所有相关申请程序和文件。
To participate in sales campaigns, promotion and product launching. 参与销售活动、促销和产品发布。
Job Requirements:
Min Diploma and above in Marketing/Business/Engineering fields. 市场营销/商业/工程领域的最低文凭及以上。
Preferably executives specializing in sales position or equivalent with min 1 year experience. 最好是从事销售职位或同等职位的高管并拥有至少一年经验。
Problem solver and stress handle. 问题解决者和压力处理者。
Team player. 有团队精神的人。
Independent, self-motivated & aggressive in achieving sales target. 独立、自我激励和积极实现销售目标。
MUST be responsible, result-oriented, outgoing pleasant personality, mature, good interpersonal communication skills. 必须有责任感、成绩结果为前提、外向愉快的个性、成熟、良好的人际沟通技巧。
Proficient in Mandarin, English and Bahasa Malaysia. 精通华语、英语和马来西亚语。
Advance to who have experience and knowledge in Engineering / Technical. 优先:工程/技术方面有经验和知识的人。
Advance to who can start work IMMEDIATE. 优先:可以立即开始工作的人。
Salary:
RM3000-RM10,000 (with commission)
Maklumat Tambahan Jawatan Kosong
Tahap Pekerjaan : Senior Executive
Kelayakan : Sales/Marketing, Sales – Eng/Tech/IT
Pengalaman Kerja : 1 year
Jenis Kerja : Full-Time
Pengkhususan Kerja : Sales/Marketing, Sales – Eng/Tech/IT / 503, 143
Maklumat Syarikat Majikan, [SYARIKAT]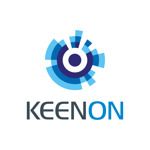 KEENON Robotics is the global leading AI company focusing on indoor intelligent service robot. We are the expert in the field of indoor autonomous driving and provide brand new intelligent unmanned delivery solutions for our customers.
Our products are mainly applied in fields such as catering, medical care, hotels, entertainment, retail, venues, government affairs, offices, real estate, communities, banking, posts, finance, insurance, airports, stations, etc.
We have developed a variety of commercial service robots to meet different customers requirement.
Our robots have served nearly 500 cities in China, as well as over 60 overseas countries, such as the United States, Germany, Canada, Spain, Italy, Greece, Belgium, Japan, South Korea, and Singapore etc.
https://keenonmalaysia.com/ https://member.sinchew.com.my/event-detail?path=1&event_id=461 https://www.facebook.com/keenonmalaysia/
Maklumat Tambahan Syarikat [SYARIKAT]
Saiz Syarikat : 1 – 50 Employees
Masa Pemprosesan Permohonan : 26 days
Industri : Retail / Merchandise
Elaun dan Lain-lain : Dental, Miscellaneous allowance, Medical, Sports (e.g. Gym), Parking, Vision, Regular hours, Mondays – Fridays, Business (e.g. Shirts)
Lokasi : Petaling Jaya