Jawatan Kosong ABAP Developer (Fresh graduates) di [SYARIKAT]
KETERANGAN JAWATAN KOSONG
Provide on-going support for the SAP systems in relation to programming work in ABAP.
Ensure programs are coded and delivered according to AIA programming standards while maintaining necessary documentation of the development work
Ensure SAP PO interface configuration are maintained with due diligence, taking into consideration on impact to all existing SAP PO interfaces. 
Ensure all addition/changes to SAP PO interfaces and configuration are documented and saved according to AIA practice
Main Responsibilities :
Attending to incidents & changes requests (low and moderate complexity based on Complexity Matrix defined) for SAP, primarily in the areas of ABAP, Workflow, SAPScript, Smartforms, IDocs and PO.
Develop & maintain development documentation (Technical specifications) and other relevant documentation as necessary to ensure sustainability of development work and compliance to Change Governance.
Deploy changes related to incidents & change requests to production system.
The resolution time of incidents & change requests should meet agreed SLA time based on their priority.
In term of ABAP specific skillset, he or she is expected to be able to perform ABAP programming in various areas covered: –
o  Forms: SAPScript, Smartforms, PDF forms
o  Report: Query report, List reporting, ALV reporting,
o  Interface: Flat file (in txt/excel format), IDOC, ALE, BAPI, Data Medium Exchange Engine (DMEE)
o  Conversion: BDC, LSMW
o  Enhancement: user exits, BADI, Enhancement Implementation, Enhancement Spot, Business Transaction Events (BTE).
o  Others: Workflow, Screen painting, Dialog/Dynpro programing
o  Any other new SAP technology in the future.
Experience with SAP PO will be preferred but not mandatory.
In the event when assigned to new SAP projects/initiatives, he or she is expected to perform ABAP programming during such assignment.
Performs code review of ABAP colleagues (QA check) to ensure programs delivered adhere to AIA programming standards
Always seeking for business process improvements opportunities and to raise it to the team
Requirements :
Bachelor's degree Information Technology/Systems (software development / programming)
Fresh graduates who are keen to pursue SAP ABAP development are welcome to apply
Exposure to SAP PO will be an advantage
Dialog programming experience and exposure to BAPI and IDOC will be advantageous
Programming experience in the areas of FICO/FAM/ARIBA/CONCUR will be advantageous
Possess good analytical, communication, presentation and soft skills
 Attention to detail especially in ABAP programming ensuring program logic is efficient (no expensive code), and ability to think in a logical manner
Able to communicate well in English
Able to write clearly and work within deadlines
Able to work extended hours when necessary
Possess personal attributes such as diligent, meticulous, tactful interpersonal skills, professional integrity and initiative
Keen to learn, a team player and have good working attitude
MS Office (Excel, Word, Project, PowerPoint, Access, Visio) skills
SAP certification/training in ABAP will be advantageous.
Maklumat Tambahan Jawatan Kosong
Tahap Pekerjaan : Junior Executive
Kelayakan : Computer/Information Technology, IT-Software
Pengalaman Kerja : 1 year
Jenis Kerja : Full-Time
Pengkhususan Kerja : Computer/Information Technology, IT-Software / 508, 191
Maklumat Syarikat Majikan, [SYARIKAT]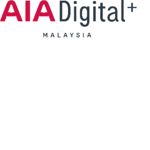 AIA Digital+ Malaysia
AIA Digital+ Malaysia is a is a technology, digital and analytics innovation hub dedicated to powering AIA to be more efficient, connected and innovative as it fulfils its Purpose to help millions of people across Asia-Pacific live Healthier, Longer, Better Lives.
AIA Digital+ is central to AIA's goal of being a customer-centric and world-class digital insurer, delivering world class services for our customers, partners and employees wherever they are.
We believe in finding new ways every day to shape a better tomorrow. To enhance our business, we turn this belief into action through innovation and progressive solutions that are efficient, scalable and agile.
AIA Digital+ is part of AIA Group Limited.
Maklumat Tambahan Syarikat [SYARIKAT]
Saiz Syarikat : 201 – 500 Employees
Masa Pemprosesan Permohonan : 14 days
Industri : Insurance
Elaun dan Lain-lain : Dental, Education support, Miscellaneous allowance, Medical, Sports (e.g. Gym), Vision, Regular hours, Mondays – Fridays, Smart Casual
Lokasi : Kuala Lumpur