Jawatan Kosong Senior Data Scientist (JR0016364) di [SYARIKAT]
KETERANGAN JAWATAN KOSONG
Are you ready to take off and be part of the Allstar employee? Whether you're applying for a developer, customer happiness or crew, at AirAsia we act as One AirAsia.
If you are hungry to make a difference with one of the most well known low-cost airlines and to work in the dynamic technology hub, this is the job for you.
The Data Science Centre of Excellence (CoE) comes under the Digital & Technology Group which is responsible for spearheading digital transformation across AirAsia. The CoE works on business and operations problems across all entities in the AirAsia Group. Key problems we solve include improving revenue and reducing costs through large-scale data federation, predictive and prescriptive analytics, state-of-the-art machine/deep learning, intelligent scheduling and optimization, and other advanced techniques.
Duties and Responsibilities:
Improve models and algorithms to further optimize business outcomes.
Collaborate and work across functional and multidisciplinary teams in a dynamic environment to develop an understanding of evolving/agile business needs.
Requirements and Qualifications:
BS/MS/PhD in Science (Statistics, Management, Cognitive / Psychology, AI, Analytics, Marketing, Design, HCI).
Up to 6 yrs relevant experience beyond first degree.
Experience with common data science toolkits, programming languages, visualisation tools and SQL/NoSQL databases.
Good applied statistical knowledge with emphasis in business and finance related statistical distributions, statistical testing, modeling, regression analysis, etc.
Experience with distributed computing platforms and open-source tools and libraries.
Experience developing and deploying to the cloud.
Familiar or prone to adopt design thinking methods.
Able to work under pressure and change, and balance among speed, reliability, interpretability.
Good working knowledge of productivity tools such as G Suite, Git, Jira, Confluence.
Experience with code versioning, code review and documentation.
Ability to identify challenges. build relationships, and communicate across functions and geographies, and deliver successful solutions.
Strong problem solving skills with an emphasis on business solution product development.
Ability to mentor junior data scientists.
Experience in one or more of the following specialized areas:
Machine Learning
Understanding of machine learning algorithms such as k-NN, Naive Bayes, SVM, Decision trees.
Experience using ML frameworks such as TensorFlow, PyTorch, or scikit-learn.
Experience with Google Cloud Platform products and services such as Vision API, Recommendations API, Cloud Natural Language.
An in depth knowledge of AI techniques, their real-world advantages/drawbacks, and ability to prescribe and implement feasible and appropriate conventional/AI related techniques that serve as solutions to problems.
Algorithm Engineering
Strong ability to implement, improve, and deploy ML and Math models in Golang or Python.
Conduct systems tests for security, performance, and availability.
Develop and maintain the design and troubleshooting/error documentation.
Create cost effective scalable systems and develop innovative algorithm solutions.
Research on algorithm improvements for higher performance, accuracy, and optimality.
Operations Research
Familiar with modelling problems as mathematical programming, constraint satisfaction, particle swarm optimization and other appropriate OR methodologies.
Familiar with tools such as Cplex, Gurobi, Google OR-Tools.
Knowledge of advanced statistical and Operations Research techniques and concepts and experience with applications development.
Decision intelligence
Drive decision science aspects as a standard user experience -staff or customer- process (cognitive biases, cross-cultural reasoning, statistical interpretation, human factor impact, algorithmic bias etc.).
Actively showcase the added value of design thinking, data-driven decisions, agile and user-centric methods.
Support research (user and markets) and data processes for enhanced decision quality.
Develop strategic action plans integrating human factors and data science to improve AI driven decisions and choice architecture (persuasive design).
What makes an Allstar employee? You allow yourself to 'Dare to Dream' big dreams and seize the day. You 'Make things Happen', you like taking efforts and achieve it. Without any effort, no dream will get fulfilled.
Our companies include Airasia.com, BigPay, Teleport, BigLife, RedBeat Ventures, AirAsia Foundation, Tune Group of Hotels, TuneProtect, OURSHOP, FORM.AT, Airasia Ads
AirAsia is committed to creating an inclusive work environment with a diverse workforce. All qualified applicants will receive consideration for employment without regard to race, religion, gender, sexual orientation, national origin, disability or age.
We are all different – one talent to another – that is how we rely on our differences. At AirAsia, you will be treated fairly and given all chances to be your best. We are committed to creating a diverse work environment and are proud to be an equal opportunity employer.
Search Firm Representatives – AirAsia does not accept unsolicited assistance from search firms for employment opportunities. All CVs / resumes submitted by search firms to any employee at our company without a valid written search agreement in place will be deemed the sole property of our company. No fee will be paid in the event a candidate is hired by our company as a result of an agency referral where no pre-existing agreement is in place.
Maklumat Tambahan Jawatan Kosong
Tahap Pekerjaan : Senior Executive
Kelayakan : Computer/Information Technology, IT-Software
Pengalaman Kerja : 12 years
Jenis Kerja : Full-Time
Pengkhususan Kerja : Computer/Information Technology, IT-Software / 508, 191
Maklumat Syarikat Majikan, [SYARIKAT]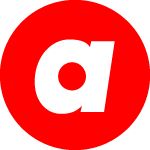 Find your career destination with AirAsia! 
It all starts here. 20 years ago, a dream took flight – shaping and forever changing the travel industry in Asia. The idea was simple – make flying affordable for everyone.
We started off as just an airline, but today we are now something much, much more. From a network of gateways and getaways, our businesses now include making logistics and banking more accessible (Teleport, BigPay), linking farms with businesses (airasia grocer), and offering online tech education and entrepreneurship (Redbeat Academy). airasia Super App, our one-stop travel, e-commerce and fintech platform, offers more than 15 lines of products — from travel to lifestyle to finance, there is something on airasia Super App for everyone.
Wait no more and visit our career page and be part of our Allstars family.
Maklumat Tambahan Syarikat [SYARIKAT]
Saiz Syarikat : More than 5000 Employees
Masa Pemprosesan Permohonan : 11 days
Industri : Aerospace / Aviation / Airline
Elaun dan Lain-lain : Dental, Education support, Medical, Loans, Sports (e.g. Gym), Vision, Regular hours, Mondays – Fridays, Casual (e.g. T-shirts), Travel benefits
Lokasi : Kuala Lumpur