Jawatan Kosong e-Business Developer di [SYARIKAT]
KETERANGAN JAWATAN KOSONG
The e-business developer will take on a vital role in marrying business development with web technologies. You will be expected to take full responsibility in developing e-business models and technology platforms, and focus on how these can be fully utilised to drive e-business growth.
Responsibilities:
Requirements analysis and technology analysis, including the evaluation of privacy technologies and potential threats to information security, identifying and making recommendations of the most suitable technology platforms to be used to shape, influence, and operationalise e-Business strategies and initiatives.
Working with management to develop appropriate e-Business strategies and solutions that provide rich interactive online content and work seamlessly on not only conventional computers, but also on ubiquitous system devices such as smart phones, tablets, etc.
Working closely with Web Designer to propose and implement standardised website templates as well as customised website designs for a diversity of platforms using Web-based programming, and utilising search engine optimisation techniques in order to yield optimum website visibility.
Implementing and managing projects relating to technological solutions to streamline e-Businesses according to agreed specifications, whilst accommodating constantly evolving business requirements.
Establishing strong relationships across departments, an understanding of client needs, a marketing and branding strategy and operational capabilities to ensure the consistent design, implementation and integration of web applications and interface improvements for the best possible user experience.
Maintaining a high standard of coding quality and design. Assisting in technical design, quality review and the testing of program codes, including but not limited to system integration testing, user acceptance testing, etc.
Ensuring the timely and quality delivery of applications and services as per the project plan.
Requirements:
A solid degree in e-Business, e-Commerce, or Computer Science or Information Technology from a reputable university with significant business-related coursework. Fresh graduates are strongly encouraged to apply.
Hands-on experience in developing e-Business and e-Commerce applications (e.g.B2C and B2B), including integration with merchant payment gateways that supports multiple browsers and browser versions.
A strong understanding of HTML5, PHP, Perl, LAMP, Tomcat/JSP, ******, JavaScript, CSS, XML, and Ajax environments.
Proficiency in Objective C programming for iPhone/iOS, iPhone SDK and Android/Java.
SDK, as well as integration with third party libraries, APIs, and other web services capabilities such as ebXML, SOAP, WSDL 2.0, would be an advantage.
Knowledge in interfacing with relational databases (MS SQL, MySQL, Oracle).
The ability to work independently on design, coding, debugging, troubleshooting, and deployment as well as solve programming related issues.
A passion for building and improving usability and the user experience of enterprise web applications.
A multi-tasking team player personality with excellent time and project management skills.
This career opportunity is available in our following office(s). Please send your job application to :

Kuala Lumpur: *******@icapital.biz

–
Maklumat Tambahan Jawatan Kosong
Tahap Pekerjaan : Not Specified
Kelayakan : Computer/Information Technology, IT-Software
Pengalaman Kerja :
Jenis Kerja :
Pengkhususan Kerja : Computer/Information Technology, IT-Software / 508, 191
Maklumat Syarikat Majikan, [SYARIKAT]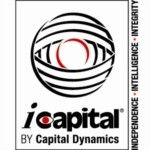 About Capital Dynamics
Capital Dynamics, through its flagship product brand, i Capital, has achieved major successes over the last 33 years. Capital Dynamics now has offices in Kuala Lumpur, Singapore, Sydney, Hong Kong and Shanghai.
Despite these, we are hungry for more, as we build a global fund management and investment advisory group. As a value investor, we seek high returns with low risks and avoid derivatives, short selling and borrowings. Clients' interests are put at the forefront as Capital Dynamics aims to service clients directly to minimize commissions and adviser fees and thereby enhance returns.
For more information about Capital Dynamics, please visit :
Corporate Website @ www.capitaldynamics.biz
Investment advisory website @ www.icapital.biz
Fund Management website @ www.funds.icapital.biz
LinkedIn —> Capital Dynamics Group
Facebook, Instagram, Twitter, Youtube –> Capital Dynamics
Maklumat Tambahan Syarikat [SYARIKAT]
Saiz Syarikat : 51 – 200 Employees
Masa Pemprosesan Permohonan :
Industri : Banking / Financial Services
Elaun dan Lain-lain : Medical, Customisable performance based remuneration structure,you determine your rewards, Dress Appropriately (Dress Down), 5.5 working days
Lokasi : Kuala Lumpur