Jawatan Kosong Mobile Apps Developer di [SYARIKAT]
KETERANGAN JAWATAN KOSONG
SalesHero, a premier SaaS company in the Mobile Software Solutions industry, is expanding its team and services to meet the growing needs of our clients.
We are currently seeking highly skilled and motivated individuals to fill the following junior-level positions:
Flutter Developer
Android SDK Developer
Kotlin
Java
As a junior team member, you will be responsible for:
Designing and developing integration solutions based on given requirements and specifications
Conducting the entire process of designing, building, testing, and deploying innovative SalesHero applications
Ensuring system stability through bug fixing
Updating the latest technologies and techniques
Maintaining code quality and robustness
Improving application performance to enhance the end-user experience
Requirements:
Diploma in Computer Science/Information Technology or equivalent.
Proficiency in Bahasa Malaysia, Mandarin and English.
At least one year of experience in the developing mobile apps software.
At SalesHero, we offer:
A supportive and innovative working environment that fosters growth and collaboration
Competitive salary packages
A culture that rewards excellence, initiative, and creativity
If you are passionate about technology and seeking to join a dynamic team
Submit your application today!
Maklumat Tambahan Jawatan Kosong
Tahap Pekerjaan : Junior Executive
Kelayakan : Computer/Information Technology, IT-Software
Pengalaman Kerja : 1 year
Jenis Kerja : Full-Time
Pengkhususan Kerja : Computer/Information Technology, IT-Software / 508, 191
Maklumat Syarikat Majikan, [SYARIKAT]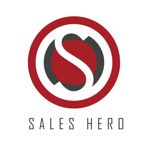 Company Overview
SalesHero (Chirs Business Solution Sdn Bhd) is a global leader in salesforce development, we are the sales force development brand preferred and used by Top Performing Firm and Salesperson all around the world
Our sole objective at the moment is to go public through an IPO in 2025. We have already planned our financial roadmap for the listing, and our CEO has started recruiting angel investors to raise the first RM3,000,000 in funding. Going public is just the beginning for us, as our vision is to turn salespeople into sales heroes and change lives through sales
In SalesHero, we have implemented mechanisms to ensure fairness, impartiality, and transparency in all of our operations. Additionally, we have established a clear professional development roadmap for our employees. Our contributors are fully accountable for their actions as we publicly acknowledge and reward their contributions on a monthly basis. This ensures that there is no opportunity for anonymity among our workforce.
To be honest, there were individuals in our company who engaged in politics, but they were let go a year ago. We highly value character and attitude, even if the person is highly competent. Our goal is to create a happy work environment, as one of our core values is happiness at work. Those who don't align with our core values are not a good fit, and we need to protect our positive environment and our internal team culture that we have built over the years.
PURPOSE
Transforming lives through selling
SalesHero's VISION
To let every sales person become SalesHero
SalesHero's MISSION
To realised sales person full potential in the world through Education and Technology 
SalesHero's Core Value
1.          Teamwork 团队赢,个人赢
2.          Quality质量为先
3.          Customer first 顾客为先
4.          Innovation 用新的方法,解决旧的问题
5.          Teach and learn 教导与学习
6.          Work happy lives seriously 快乐工作,认真生活
In this industry, our singular focus is to be the number one and only option, nothing less. Going public is merely the start of our journey to the top. If you see yourself as a top-performing asset, then you will thrive in our meetings where we strategize, plan, and chart our path to success. Our team relishes these discussions and you will find yourself right at home among like-minded individuals.
Maklumat Tambahan Syarikat [SYARIKAT]
Saiz Syarikat : 1 – 50 Employees
Masa Pemprosesan Permohonan :
Industri : Consulting (Business & Management)
Elaun dan Lain-lain : Education support, Miscellaneous allowance, Medical, Parking, Regular hours, Mondays – Fridays, Business (e.g. Shirts)
Lokasi : Kedah